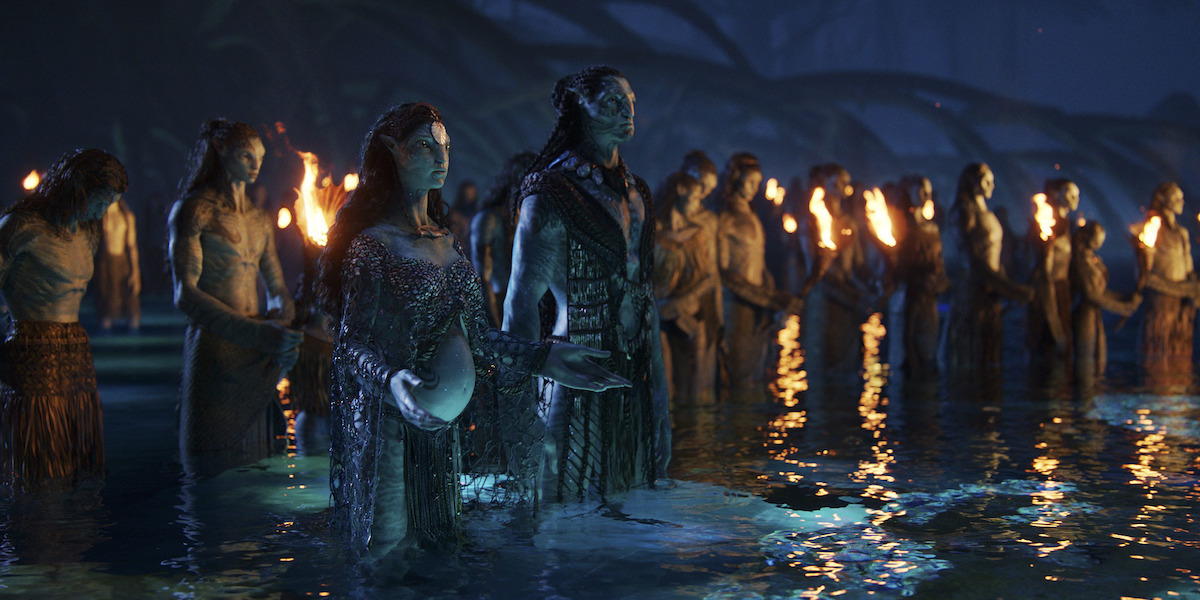 Water world: Avatar
Posted on Feb 27, 2023
Avatar: The Way of Water colourist Tashi Trieu explains how hue sets the mood for what could be the biggest production of all time
WORDS Robert Shepherd | IMAGES Various
The second outing of the Avatar franchise is finally here – and it picks up where the first left off in more ways than one.
At the time of writing, Avatar: The Way of Water, also directed by James Cameron, has reached a total of $2.243bn worldwide, taking it ahead of Cameron's very own Titanic at third on the list of all-time highest-grossing motion pictures.
It's reportedly had the biggest ever box office takings in Austria, Colombia, Lebanon, Mongolia and Slovakia; not to mention it's the biggest Hollywood film of all time in India (said to have taken $45.7m by the end of January). Interestingly, its strongest non-US territory is China, where it was top film for five weeks, yielding at least $240.6m.
In fact, it would probably be prudent to stop there – who knows where the film will rank by the time this article is in the public domain?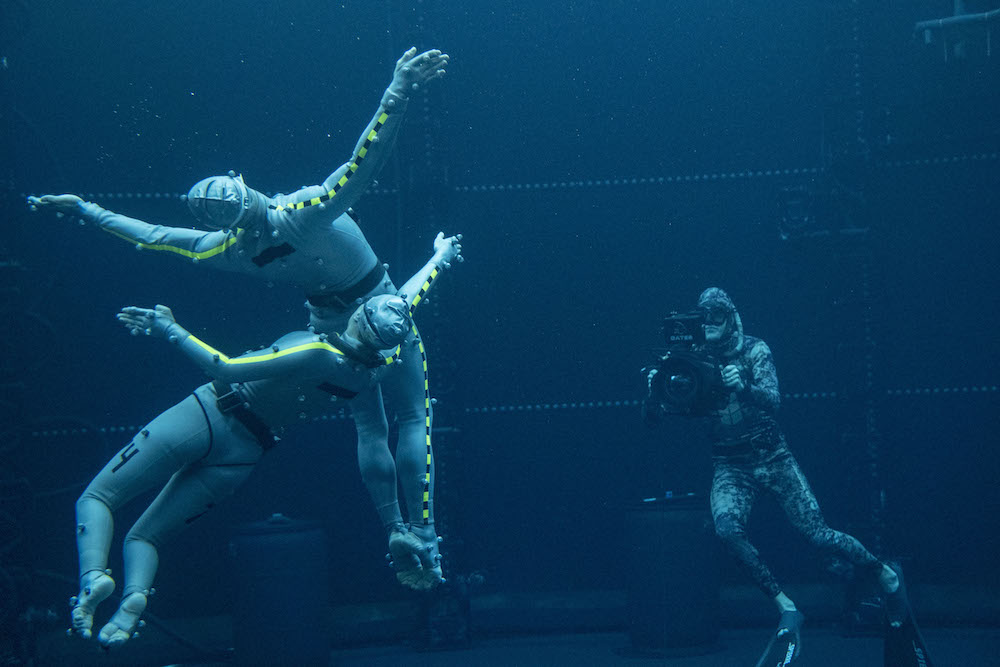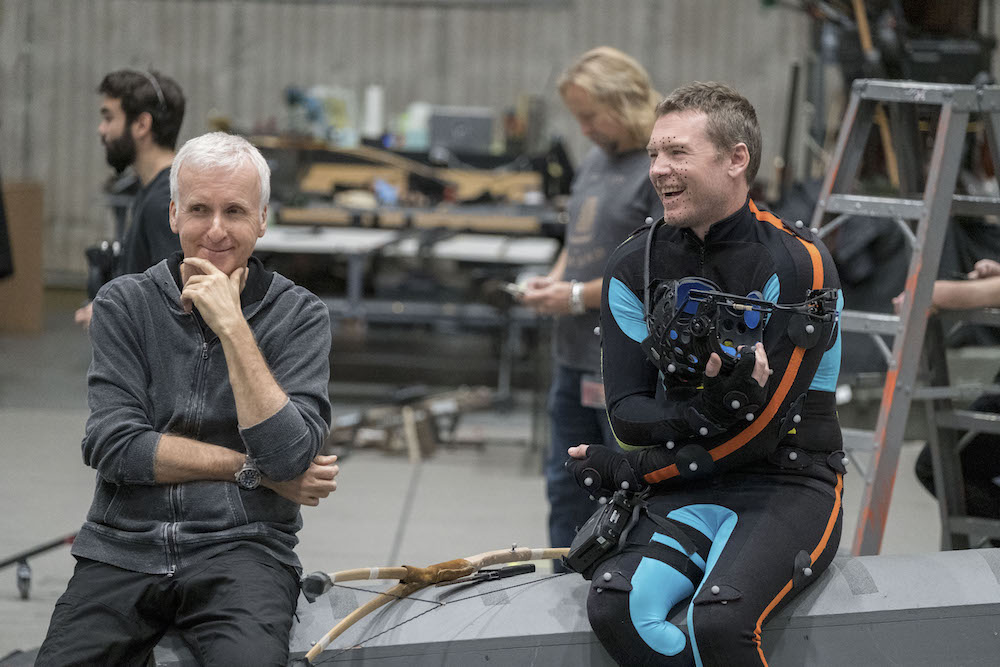 THE NEXT CHAPTER | This sequel is set 15 years after the events of 2009's Avatar. Production began not long after the success of the first film, with Cameron beginning principal photography on both Avatar 2 and 3 simultaneously in 2017
What's certain is that much will be written about James Cameron's wonderful vision and storytelling, and the stunning work by the VFX crew – but less will be said about an unsung, yet integral aspect.
Tashi Trieu, digital intermediate colourist, knows the Aliens director's requirements all too well, having worked at Cameron's Lightstorm Entertainment for years as a DI editor. His credits include the remaster of Terminator 2: Judgement Day as well as Alita: Battle Angel.
"From a creative standpoint, post-acquisition colour is one of the many tools in both the director and cinematographer's arsenal that can be used to build associations between the audience, the characters and the setting – and to heighten emotional moments in a story," Trieu explains. "From a technical standpoint, it's a fundamental part of the process that gives directors and cinematographers the ability to control their productions in a way they didn't have before."
SELLING THE SCENE
"Anyone could spend an infinite amount of time and be shot-perfect on-set and in-camera," explains Trieu. But that's not the reality of moviemaking.
"A good director or DOP knows what's an easy fix in post-production," he adds. "They get their image to a place where they're comfortable and know that they can get it the rest of the way through digital colour correction. By partnering with a colourist who sees eye to eye with them, and who can interpret their direction well, they can really bring their vision to life in a way that they couldn't necessarily do before the advent of digital colour correction."
Trieu explains how it was a massive challenge creating the underwater world. Luckily, both he and Cameron are more than comfortable with ocean life.
"I have experience as a scuba diver and Jim's been under the water more than anyone in the world," he says. "We both know what real water looks like. A lot of people on Earth have been underwater and have experienced what those environments look like. Even though Pandora is a world we haven't been to, it has to be realistic and believable. It takes a certain amount of nuance to get it just right, so that people believe it's the real thing that was photographed. That's the amazing thing about this movie."
Besides live-action shots of Spider (played by Jack Champion) and other human characters, almost everything the audience sees is performance capture and computer-generated water. So, how does a colourist help to ensure digital water looks real?
"We had to sell the depth of the water and volume of the space," Trieu explains. "That creates something audiences will see as physical characters, underwater in a real world.
"Establishing the sense that we're seeing through a big volume of water is hard to do sometimes. There needs to be a visual difference between a small fish that's up close and a big one that's far away, that works even without other depth cues. We demonstrate that depth in colour correction – through gamma-ing up the image a little bit and giving it that milky airiness, we really sell the volume of water we're seeing through. Making it more and more blue, rather than letting warmer hues or a vibrant spectrum of colours through, sells depth and volume as well. It gives the sense that real-world spectral filtration is happening, so we feel we're looking through millions of gallons of water rather than a small aquarium."
This story appears in the March 2023 issue of Definition. Read the full article here.