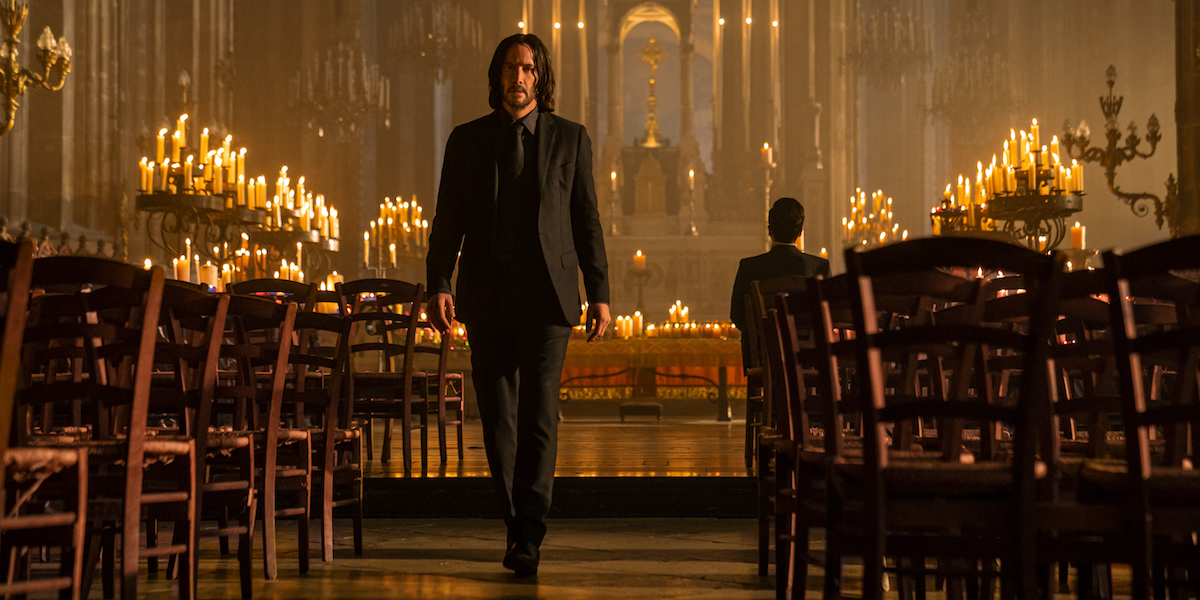 Bell, book and candle: John Wick 4
Posted on Feb 24, 2023
Fans of John Wick will be delighted to hear that the fourth instalment of the super-stylised, neo-noir action thriller – still starring Keanu Reeves as the titular assassin – will hit the big screen in late March.
John Wick: Chapter 4 (also styled as JW4) is almost a year late in its release. That's due to a combination of the pandemic and Reeves' commitment to 2021's The Matrix Resurrections.
Following on directly from the events of John Wick: Chapter 3 – Parabellum, Wick takes on his most lethal adversaries yet as he travels across Berlin, New York, Osaka and Paris.
Laurence Fishburne and Ian McShane reprise their respective roles.
John Wick: Chapter 4 is slated for theatrical release in the US and UK on 24 March
This cover story appears in the March 2023 issue of Definition. Read the full magazine here.