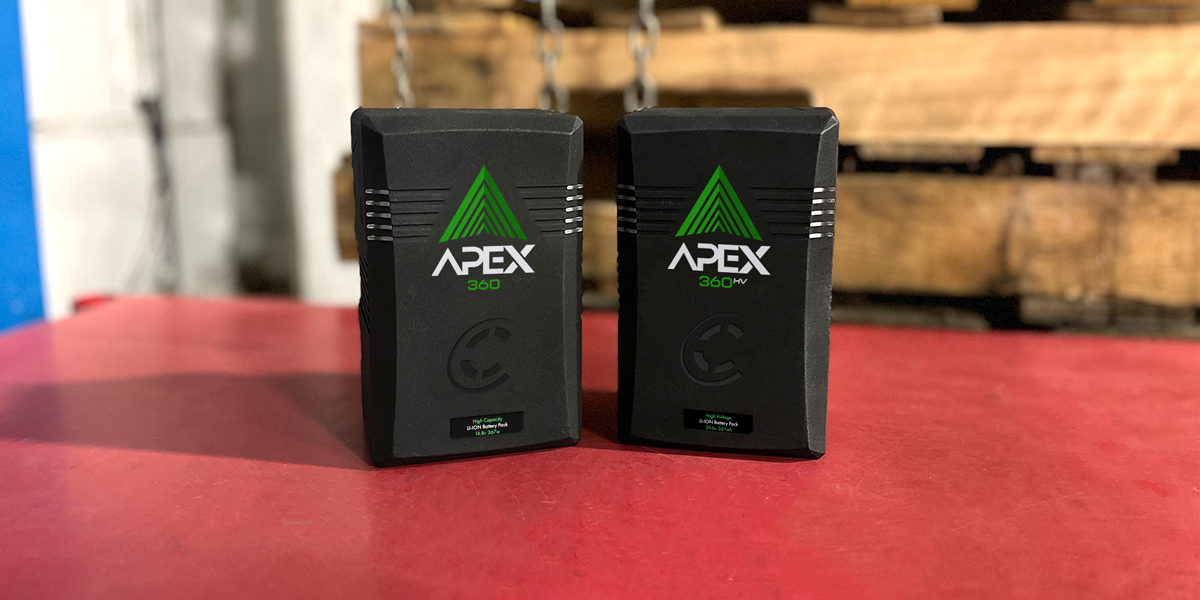 Core SWX Apex360 answers lighting call
Posted on Dec 16, 2022 by Samara Husbands
Introducing line of Apex battery packs and accessories for high powered LED lighting
Leader in battery and charging solutions, Core SWX has answered the call for high powered battery systems. Existing packs on the market are designed for cameras and production accessories are simply 'not designed for high power LED lighting' says Ross Kanarek, CEO. That's why the Apex360 provides extended runtimes for top-notch LED lighting.
The system's battery packs are 367wh lithium-ion v-mount batteries capable of outputting up to a 24Amps of continuous power. The high capacity, high current packs provide a 'truer' runtime, giving peace of mind to production crews on set.
Get Apex360 packs in a 14.8v (APX-360V suitable for most lights as well as a higher voltage 29.6v variant (APX-360HV). The pack delivers more power under lower current requirements allowing for a more efficient, cooler operation of LED lights which accept the higher voltage range.
Utilising Core SWX's patented Helix system pin set, it means inadvertently placing the high voltage pack on 14v equipment causes no harm. Core SWX have future-proofed the product with continual releases, making a solid investment, especially at the fair price point.
Priced at $599 for both versions, the Apex360 battery packs cost only $1.63 per watt hour ­– the lowest costs in its class for premium power. The packs are designed to be robust and withstand the rigors of product. They possess a tough inner call structure, encased in a rugged polycarbonate housing.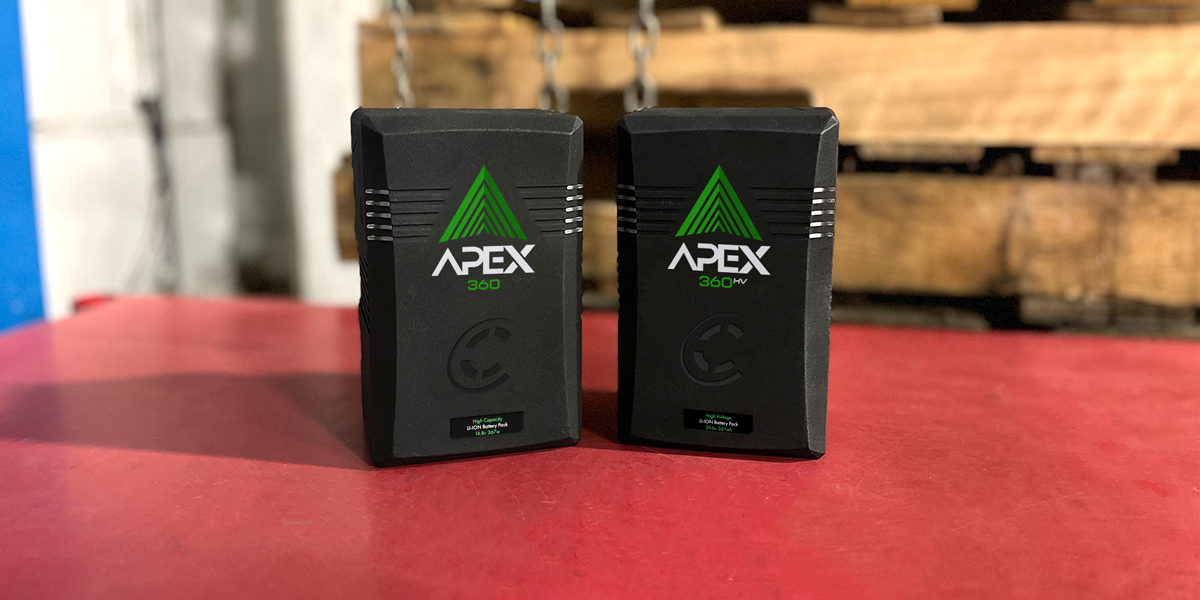 To accompany the battery packs, Core has released fast charging, dual chargers for both low and high voltage models. The system is available for pre-order in package or 'kit' as well as individually. Shipping starts mid-January 2023.
Find out more on the Core SWX website.