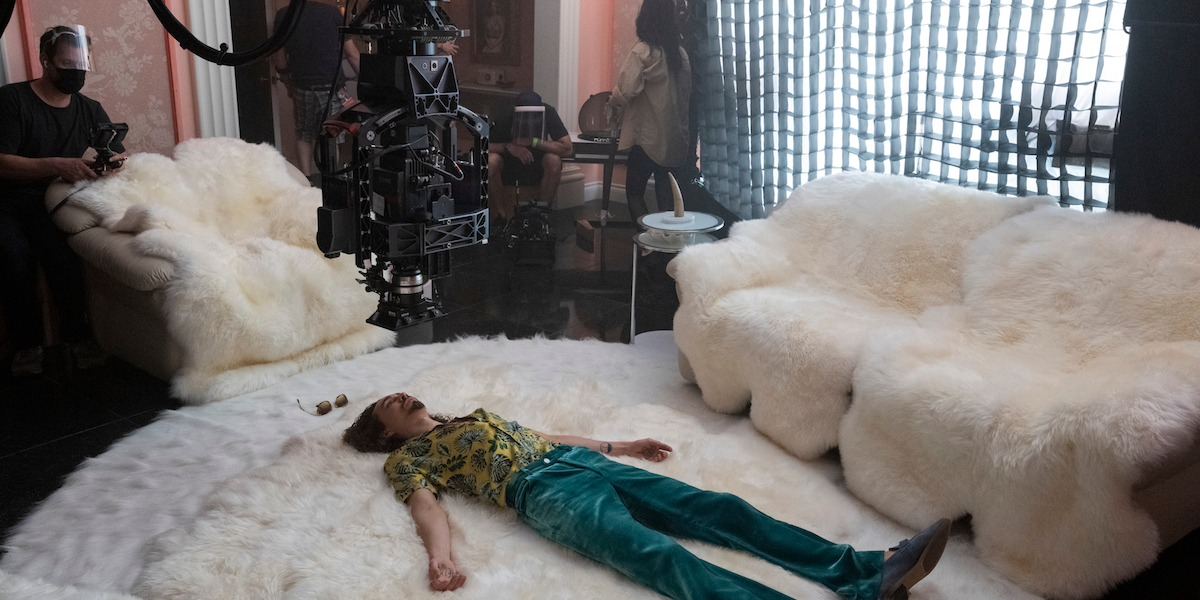 Sensor-ed
Posted on Mar 29, 2023
For a while, it seemed sensor sizes were a bigger-is-better decision. Now, with most manufacturers offering a route to uncompromised high-resolution pictures without a huge chip and all that goes with it, it's a more nuanced discussion
WORDS Phil Rhodes | IMAGES Netflix & Zak Cassar
There's nothing new about shooting moving pictures on big sensors, even if we ignore the fantastically expensive film options. Canon founded the DSLR revolution in 2009, but the nature of the 5D Mark II meant the first people to encounter big-chip digital were often low-budget independent filmmakers well- equipped to handle it in terms of either crew or equipment. It's no surprise that, 14 years later, things have improved. Canon capitalised on its early success with a string of releases all the way up to the current EOS R5 C, giving 4x the resolution to much the same users.
What matters in general, though, is that the choice of a large sensor can be based on things other than the familiar effects on depth-of-field and field of view.
MORE THAN SHALLOW FOCUS
Before the Alexa 35, anyone who wanted to shoot Arri for a broadcaster which mandated 4K might choose the Alexa LF for more pixels, rather than more area. That created a field of productions shooting LF cameras without necessarily seeking archetypal large format effects. Arri's Marc Shipman-Mueller describes that difference like this: "If you look at any episode of Altered Carbon, shot on the Alexa 65, the decision was that they wanted really shallow depth-of-field. On the other hand, there is The Umbrella Academy. The first season was also shot on Alexa 65 using the large format area, with Canon K35 lenses – but they went all wide-angle."
On smaller sensors, wide-angle lenses risk the sort of distortion that can be less than ideal for both locations and people. Using larger formats to the same end, as Shipman-Mueller says, subverts the conventional approach of choosing longer lenses to maintain identical framing on a larger sensor. "Let's say I have a large format camera and a Super 35 camera, both sitting with the same 47mm lens. You can say I want the same framing of your actor, so you move the LF camera closer to the subject." While the geometry of the shot will vary, the subject might remain the same size as the surrounding scene changes, and without unflattering distortion on a larger format.
"Some DOPs like that, they talk about increased intimacy between actor and audience," Shipman-Mueller goes on. "You can tweak one parameter – put more light in – but the producer's going to be upset. You can move back, but the room may not be big enough. DOPs look at opportunities. Given unlimited resources, perfect lenses, infinite room sizes and lighting budgets, you can make Super 35 look like large format. In the real world, that's not an argument."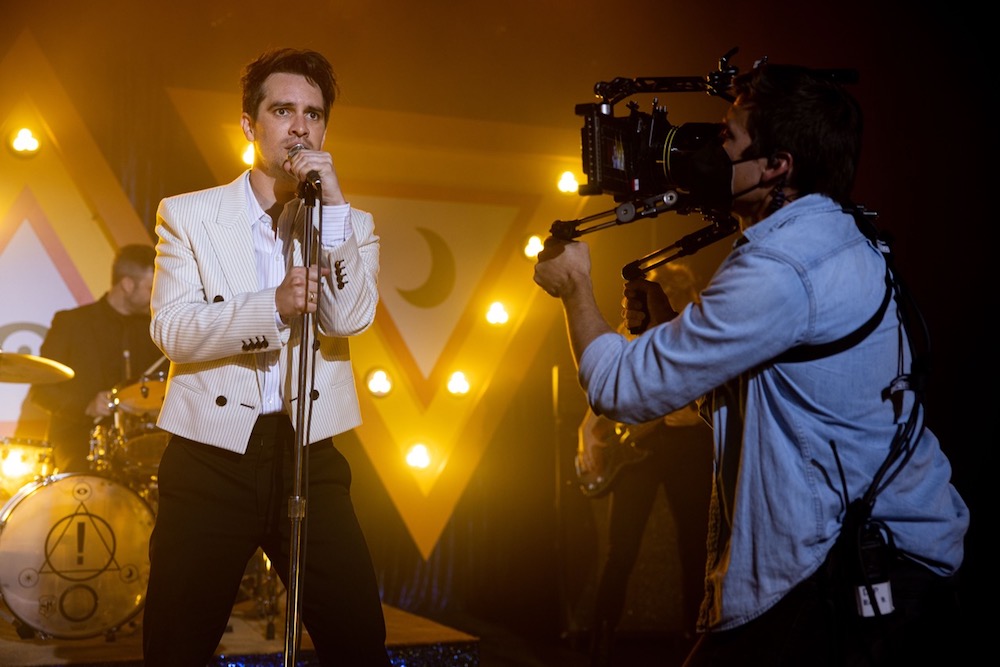 RESIZING ON THE FLY
It's not often a single project uses many of these approaches all at once, but one example of just that is cinematographer Eric Bader's work on a series of music videos for LA-based singer Brendon Urie and his project Panic! at the Disco, which released the studio album Viva Las Vengeance in August 2022. With the album's tracks linked in a loose storyline, Urie and director Brendan Walter planned six related music videos that would play with the relationship between the Sony Venice large format camera and, for the majority of the work, Cooke's Anamorphic/i lenses.
Each video would evoke a time period, with the album's title track presented as a 4×3 live television broadcast from the sixties. "Don't Let the Light Go Out" would look like a monochrome mid-century thriller, with a Cinemascope-aspect feature look for "Sugar Soaker". An almost Kubrickesque, wide-angle seventies style was used for "Sad Clown", with "Do It to Death" feeling nearly modern to anyone who grew up in the eighties and nineties.
Bader selected the Special Flair variant of the Cooke Anamorphics to establish a consistent visual style which would unify the project, but set the Venice up for aspect ratios and frame sizes to individually suit each piece. "We had about two months to prep it, which is pretty cushy as far as music videos go," Bader says. "Usually, you get a week before shooting. We had a very loose treatment that [director] Brendan and [singer] Brendon had cooked up, and we spent a month honing down our style and trading images back and forth, how we could make them all feel like one."
This article appears in the April issue of Definition. Read the full story here.