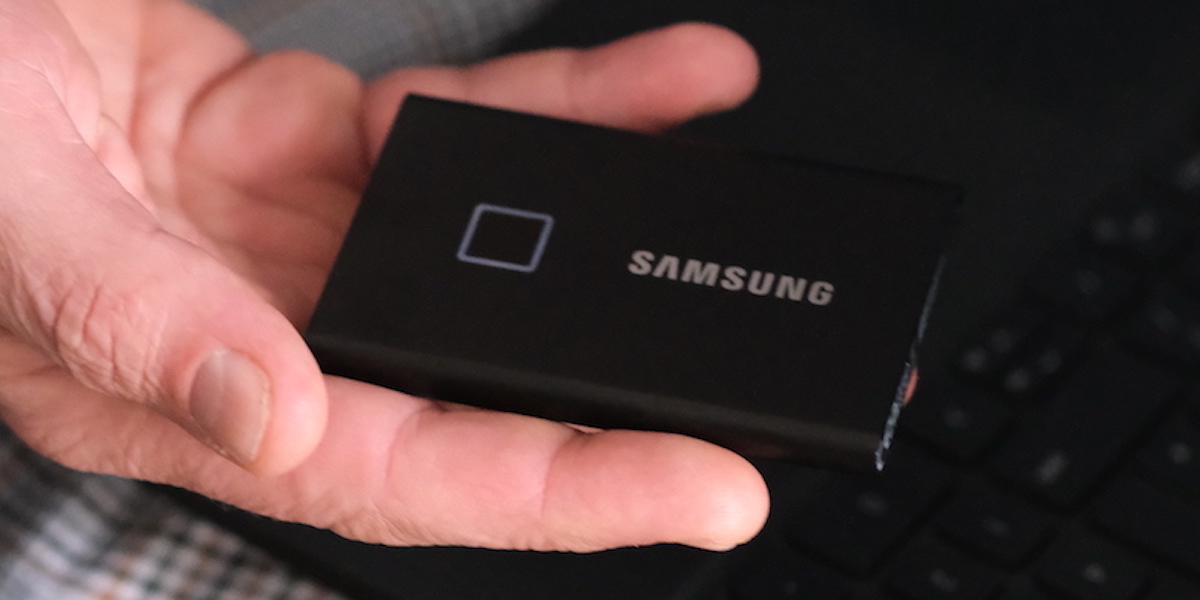 Samsung: Storage for all
Posted on Dec 16, 2022
Head of entertainment, Andy Scott, gives the Samsung Portable SSD T7 Touch its red-carpet moment during a documentary shoot at a busy awards ceremony
Advertisement feature
Not every filmmaking tool has broad appeal to those at the beginning of their careers and those who worked their way to the top. For the former, the most high-end products are unattainably priced. For the latter, anything less than the cutting edge is insufficient. Rare pieces of tech deliver on both fronts – affordably handing creatives performance that outshines competitors.
Andy Scott is firmly at the top of his game, working as head of entertainment at Zig Zag Productions. "We're an independent company, founded 20 years ago, specialising in every kind of non-scripted programme," he explains. "We've produced a few exciting things this year."
In fact, Scott and his team have been key players in content for virtually every major network and streamer broadcasting today. Extending its impressive list of credits, Zig Zag is currently filming a new documentary – with a little extra help from the Samsung Portable SSD T7 Touch.
"We've got a production for a major UK broadcaster in the works. The team were on location for an awards sequence, to cover arrivals at the event. It was a data-hungry shoot and they collected an hour of 4K ProRes footage, which amassed to around 100GB of data."
Not shy to get hands-on in the workflow, Scott took it upon himself to handle footage when the team returned.
"They brought the cards back into the office where I wrangled them onto the Samsung Portable SSD T7 Touch. I was very impressed by the speed," he notes. "It took the SSD about four minutes to copy the full 100GB, which is exceptionally fast."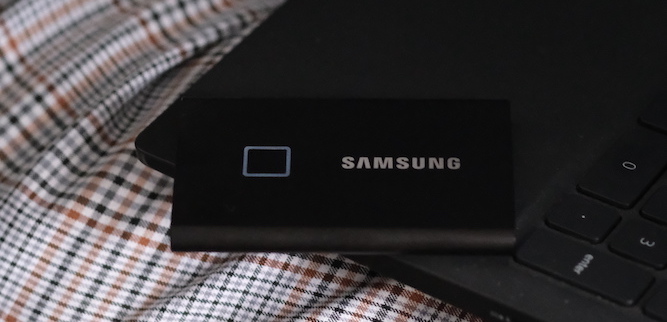 Scott isn't mistaken. Not just any drive boasts respective read and write speeds of 1050MB/s and 1000MB/s. The Portable SSD T7 Touch's pace outdoes an external hard drive close to ten times over. The reason is no secret – just fine engineering. Internal PCIe NVMe tech is matched by lightning-fast USB 3.2 Gen2 connectivity. Benefits for creatives like Scott cannot be overstated.
"Everybody's busy. Waiting for status bars to move across computers is not an ideal way to spend the day," he explains.
Such assurance enabled Zig Zag to future-proof production with no downside in time demand. "The programme will only deliver in HD, but we record in 4K so the option to release a higher-res version is there down the line. It also means we can reframe shots in the edit."
It's not just industry-leading tech that forms the appeal. One look reveals this is a special portable drive – inside and out.
"The SSD is also mega light and tiny," Scott effuses. Scarcely larger than a credit card at 8mm in depth and 58g in weight, it's a significant space saver. "You could carry it in a pocket easily. I normally carry a bag, so there's little difference between one drive and another. But if you need a few, that's when it becomes so useful. You certainly wouldn't want an external drive with a power supply to carry around these days.
"The fingerprint lock would also be hugely beneficial for some of our shows," Scott continues. "Sometimes we need to store sensitive data – names and addresses of underage contributors – which you can't leave unprotected."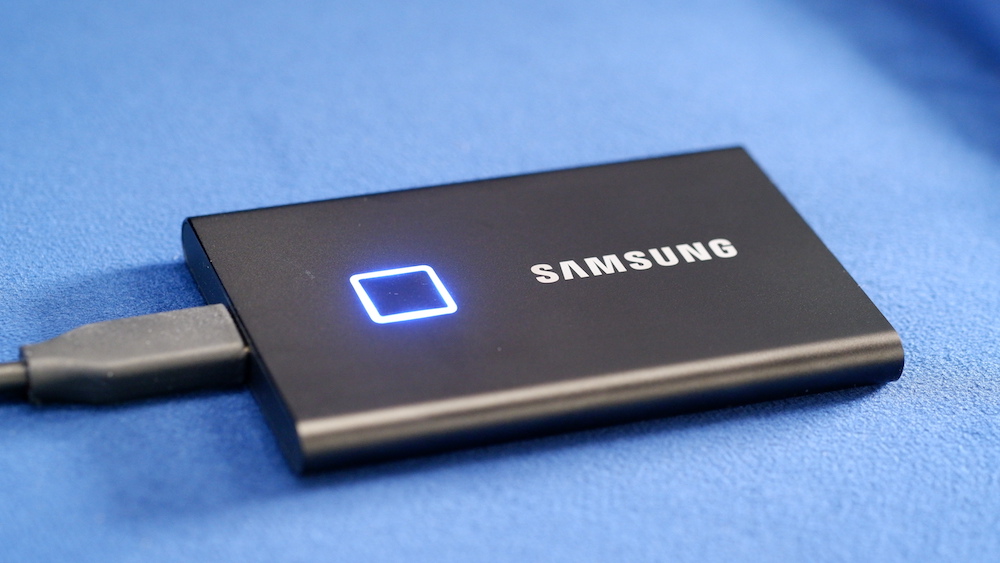 Not only is the Portable SSD T7 Touch's biometric scan super convenient with the capacity for up to four prints, but it's built upon truly secure AES 256-bit encryption. Even the scanner's LED surrounding is functional, displaying its active status. And it's safe in other ways, with a sturdy metal body that withstands drops of up to 2m.
To every detail, it won Scott over. That's no easy feat for a man of his skill, but it's what users can expect from the world's number one brand for flash memory since 2003. All firmware and components, including world-renowned DRAM and NAND, are produced in-house, allowing end-to-end integration for true quality.
"Even the cables were nice and thick, with connectivity options for multi-device compatibility." With USB Type C to C and Type C to A cables included, convenience is at your fingertips.
Scott's final decision comes down to personal priorities – but then, there's a unique demand for any filmmaker, and a Portable SSD T7 Touch function to fulfil it.
"For the security alone, it's a worthwhile investment. I was wholly impressed by the technology. Against comparably priced drives on the market, I'd choose this one, hands down."