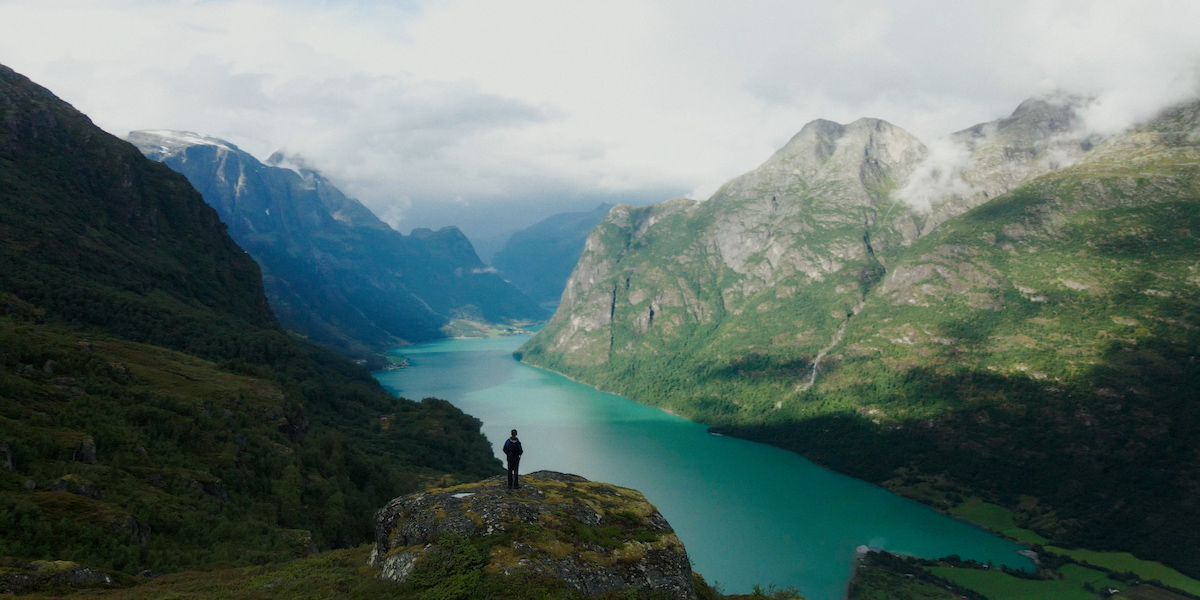 The hills are alive: Songs of Earth
Posted on Oct 11, 2023 by Katie Kasperson
Directed by Norwegian native Margreth Olin, Songs of Earth sees – and hears – Scandinavia cast in a whole new light
WORDS Katie Kasperson
Life comes in cycles – in seasons. Margreth Olin illustrates this in her latest documentary, Songs of Earth. Olin's father Jørgen Mykløen leads the audience through the Norwegian landscape, sprinkling stories here and there which always tie back into nature.
As its title suggests, Songs of Earth is largely a sonic experience – an audio-visual masterpiece that enhances Earth's own music with that of the London Contemporary Orchestra. This required a great collaborative effort between the director, cinematographer, editor, sound designer, composer and field recorder.
DOP Lars Erlend Tubaas Øymo worked with Olin to establish the film's aesthetic, ensuring it complemented the sound design and vice versa. "Olin wanted the film to be a symphony, where nature and human nature are closely linked," explains Øymo. "She knew the seasons represented a progression that could tie the narrative together."
VALLEY GIRL
The film takes place in Western Norway's Oldedalen Valley, where Olin grew up. Her childhood home, still occupied by her parents, overlooks Faleidfjorden – one of the country's longest fjords. The area is host to various topographical marvels, including Europe's largest inland glacier.
As Mykløen walks, he recounts details from his life: where his grandfather planted a tree over a century ago; when the mountain collapsed, killing his extended family members; how he met his wife and Olin's mother, Magnhild.
The music had to match the various moods – a challenge addressed by sound designer Tormod Ringnes. "For me, sound design and music are about storytelling and letting the audience feel and be a part of the father's experience and the changes throughout his lifetime," says Ringnes. "We tried to find nature's rhythm, like a heartbeat or blood flow, then develop it into a soundscape. This became nature's character."
The film's sound design went through stages. Firstly, field recorder Andreas Lindberg Svensson followed Øymo, Olin and Mykløen as they walked through the valley – under waterfalls, into caves, over ice. The sounds of flowing water, whistling wind and crunching earth were forwarded to composer Rebekka Karijord.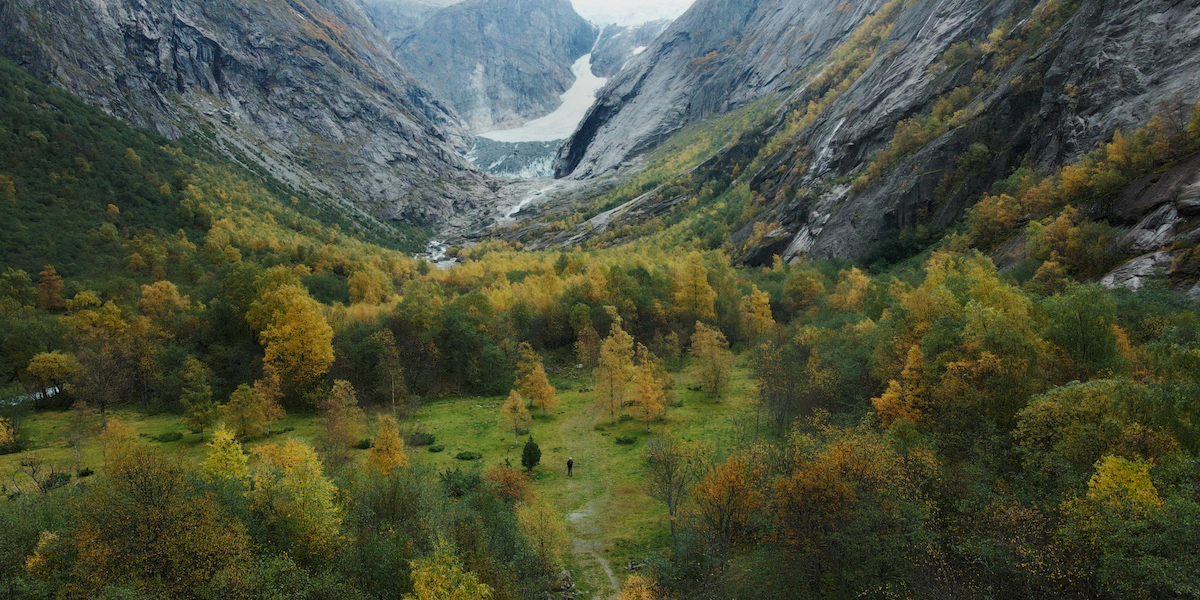 "I would call Songs of Earth one of a kind," claims Karijord. "It was a cross-pollination between me and Ringnes. I received field recordings from the valley that I translated into orchestral sounds." She created 'sketches' and sent these back to Ringnes. Once approved, Karijord took the musical outlines and composed them for the London Contemporary Orchestra, who recorded the score at London's AIR Studios.
Songs of Earth achieves its final sound thanks to this cooperative, iterative process. "When I see and hear the film now, it's almost hard to recall what are real nature sounds and what is played by the musicians," admits Karijord. "This creates a unique synergy that lifts the film's sonic universe to a rare, poetic level. The end result is a beautiful mix between those first raw sketches and the larger orchestral recordings."
EARTHLY INTUITION
In the meantime, Øymo and Olin were treading new ground. "The film's visual language represents our common journey into something unknown," says Øymo. "One of our first conversations was about being present in nature and embracing our visual intuition." Songs of Earth's final cut combines aerial, underwater and on-the-ground footage.
Sometimes, outdoor filming requires a bit of luck. "We only had a couple of days to do these shots and the conditions had to be appropriate for proper technical execution," adds Øymo. "The weather is challenging on the west coast of Norway and can change in a second.
"We had such incredible luck and moments where we felt all the elements worked in our favour," he continues. "To create magic, we need to embrace the unpredictability of nature – it creates imagery by itself."
A LEAGUE OF ITS OWN
On par with big-budget nature documentaries, Songs of Earth provides an intimate account of life, death, family and home. Olin's parents serve as living, physical representations of survival and transformation; as the climate changes and nature adapts, so do they.
The film premiered at CPH:DOX 2023 and enjoyed showings at the Krakow and Toronto International Film Festivals. Songs of Earth will enjoy its UK premiere at the Cambridge Film Festival from 19 October.
This article appears in the October 2023 issue of Definition. Read the full magazine here.