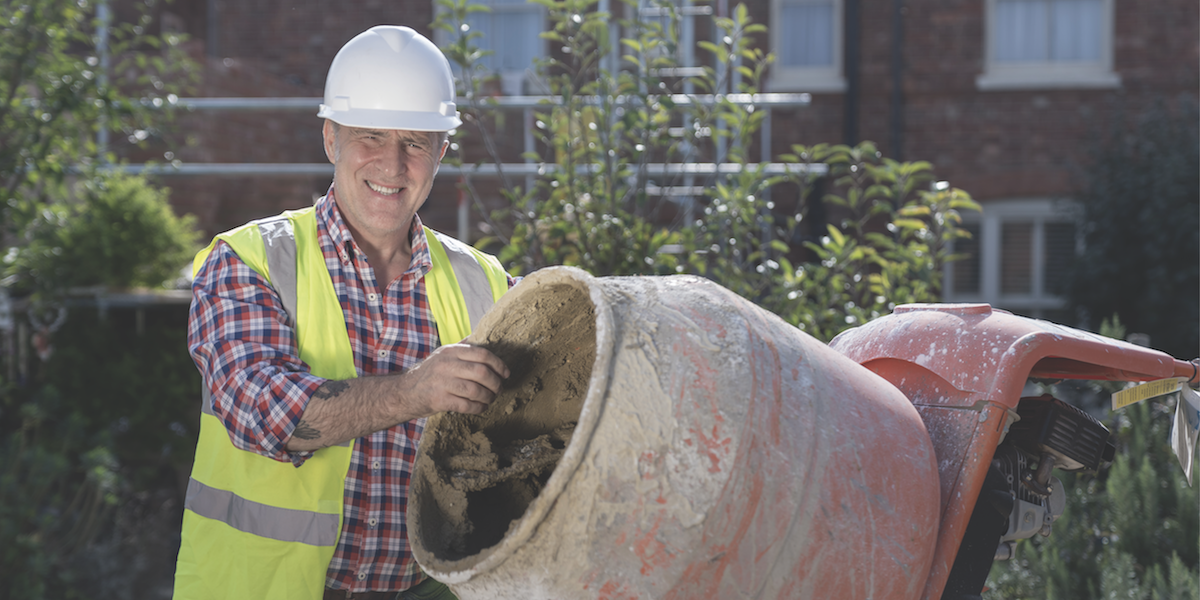 Samsung: Builder-proof technology
Posted on Oct 9, 2023
When filming in the harsh environments of a construction site, the Samsung Portable SSD T7 Shield is the portable drive that's up to the task
Advertisement feature
At the end of every home improvement or grand design TV reality show comes the big reveal of the finished project. There might be acres of marble countertops, precision-cut hardwood floors, exquisite paintwork and classy chandeliers inside perfectly designed rooms – all meticulously cleaned and set dressed, often bathed in glorious light.
But the path to these wonders of construction is beset on all sides by the inequities of sand, soil, dust, mud, bricks and mortar – plus heavy machinery and hand tools designed to cut, drill or nail. Even when it might be pouring with rain or snowing.
When it comes to filming such shows, there is no room for equipment that is anything less than tough, reliable and resistant to the drops and dangers of a typical outdoor building site, complete with whatever mother nature throws at it.
That's where the super-rugged Samsung Portable SSD T7 Shield comes in, as it's an ultra-rapid, portable drive that can withstand drops of up to three metres. Not to mention, it's water and dust resistant rated to IP65 to protect your data.
The Samsung Portable SSD T7 Shield was the ideal choice to protect valuable data when builder-turned-TV presenter Sege Rosella decided to make his own shows about the construction industry. As a supremely experienced building professional, he cut his TV teeth presenting on BBC children's show The Dengineers, which, now in Series 8, has won a British Academy Children's Award.
"A real building site can be a tough environment, with dust flying around, power tools and diggers shaking the foundations, concrete poured and often a lot of mud," says Rosella. "Everything we use in the building or filming has to be up to the task every time."
From concrete mixers to cameras, hammers to hard drives, it's a harsh environment where there is no room for failure. "If a drive fails with all the day's shoot in it, we can hardly expect a wall to be torn down and rebuilt or a roof to be ripped off and re-done. That's a lot of time and money. Everything needs to work perfectly every time – and that's why our small crew trusts the Samsung Portable SSD T7 Shield to store all the footage from our daily shoots. It has never let us down."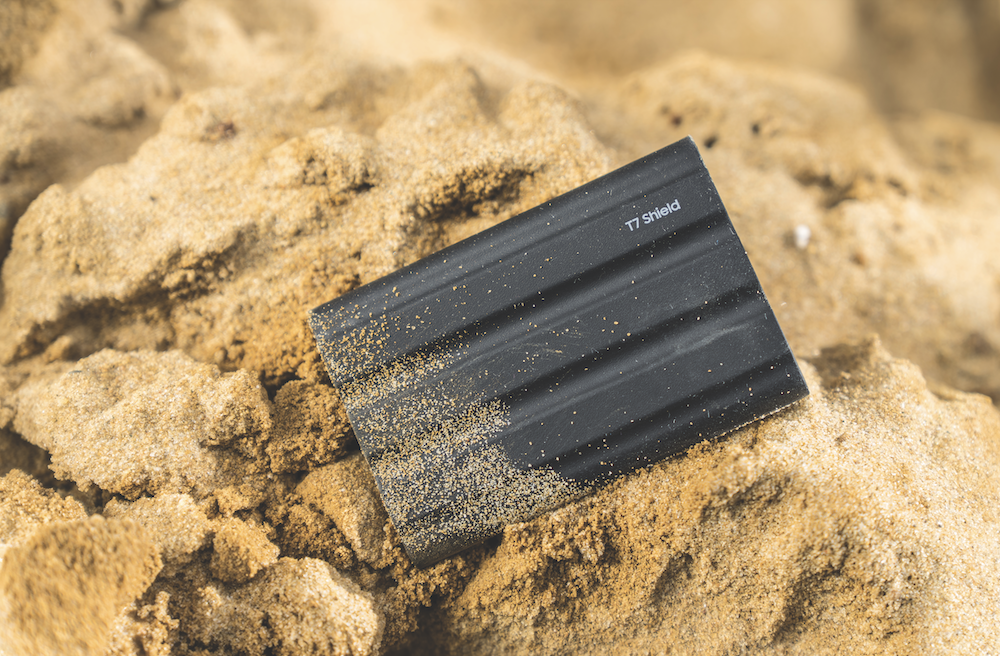 Rosella's crew includes his son Nino, who is also used to working in testing locations as he runs his own YouTube channel. As a self-taught mechanic, his channel focuses on bringing salvaged cars back from the dead. So he knows all about dust, oil and heavy machinery – and knows he can trust Samsung as much as his dad.
With a rubber cover to fend off knocks, the Samsung Portable SSD T7 Shield is up to the toughest jobs. It uses an aluminium body for strength, which also aids heat dissipation, even when shooting 10-bit 4:2:2 All-Intra footage.
The range isn't just hardcore, but very fast, too. It provides high-sustained write performance, which allows recording of 8K or even 12K video. Rosella's crew usually films in 4K, which the portable drive handles with ease. The dailies are ingested and backed up on location using a laptop with Thunderbolt connections. The read and write speeds come in at up to 1050MB/s and 1000MB/s, respectively, around ten times faster than most external HDDs. And the Thunderbolt connection is key to reaching these speeds, although the portable drive works with USB connections, too.
The compact Samsung portable drive weighs just 98g and is 88mm long and 13mm thick, coming in sizes up to an immense 4TB in a black version, as well as 1TB and 2TB in black, beige or blue.
It comes plug-and-play ready for the latest computers, but also with drivers if needed. There's software to let you set a custom name and password, and the Samsung Portable SSD T7 Shield comes pre-installed with Samsung Magician software, which monitors its health for even more peace of mind. The portable drive can also be used on an Android phone with a USB-C connection.
"When I started out in the building trade decades ago as an apprentice, I was taught that a bricklayer should think of his trowel as an extension of his arm – something so important that he always has it with him," reveals Rosella. "Nowadays, I don't do much bricklaying, so the Samsung Portable SSD T7 Shield has become the one tool I always have with me.
"It's small enough to put in a pocket and fast enough to record any data you need – and for a builder, time is money! But I know all the footage will be safe when we get back to base. This is the one tool I can't live without. With the Portable SSD T7 Shield, Samsung has nailed it!"