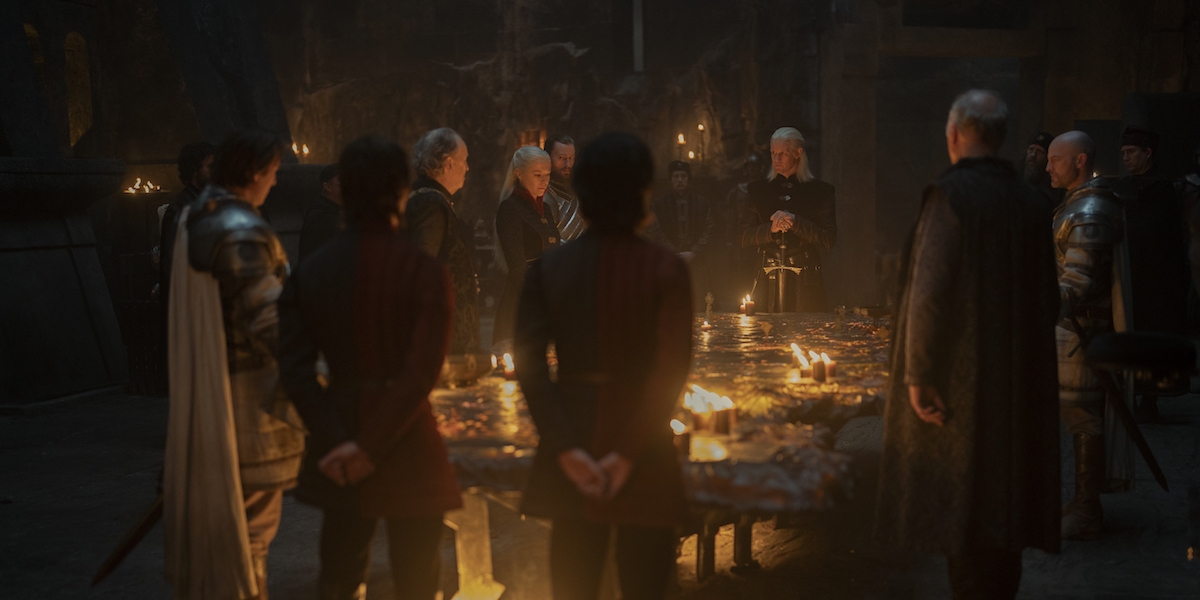 Year of the dragon
Posted on Dec 16, 2022
As the prequel to an HBO juggernaut, House of the Dragon had beastly shoes to fill. The man behind VFX for the big-budget series describes its many trials by combat – and how they were overcome
A sophomore slump – or in musical parlance 'second album syndrome' – refers to an instance where the artist's second effort falls distinctly short of the appreciable standards set by the first.
So when the much-anticipated, long-awaited prequel to Emmy-dominating fantasy drama Game of Thrones finally landed on our screens this summer, the new show's creators were vulnerable to attack. The fact that swathes of the fandom were disappointed with the finale of the original series gave the critics even more ammunition.
The ten-part House of the Dragon series premiered in August 2022, and less than a week after TX, it was renewed for a second season. It's fair to say the prequel exceeded expectations.
A co-production by George R R Martin, Bastard Sword, 1:26 Pictures and HBO Entertainment, this sprawling drama is based on parts of Fire & Blood, a fantasy book by Martin. His epic, but unfinished, series A Song of Ice and Fire was initially adapted into the Game of Thrones television show.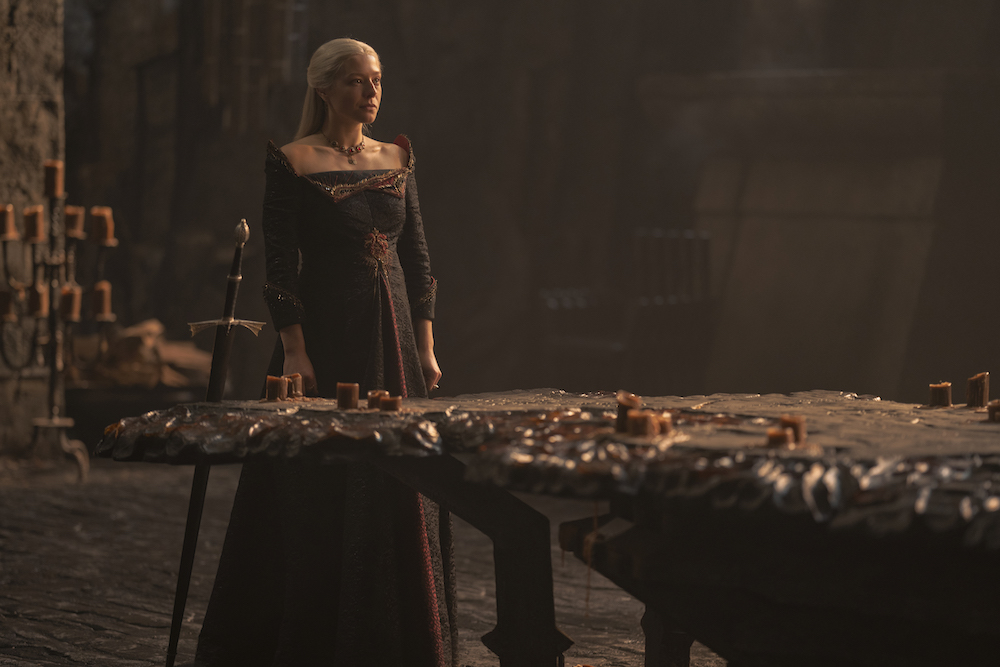 LED BY EXAMPLE | A volume stage was built from scratch at Warner Bros Studios Leavesden for LED screen shots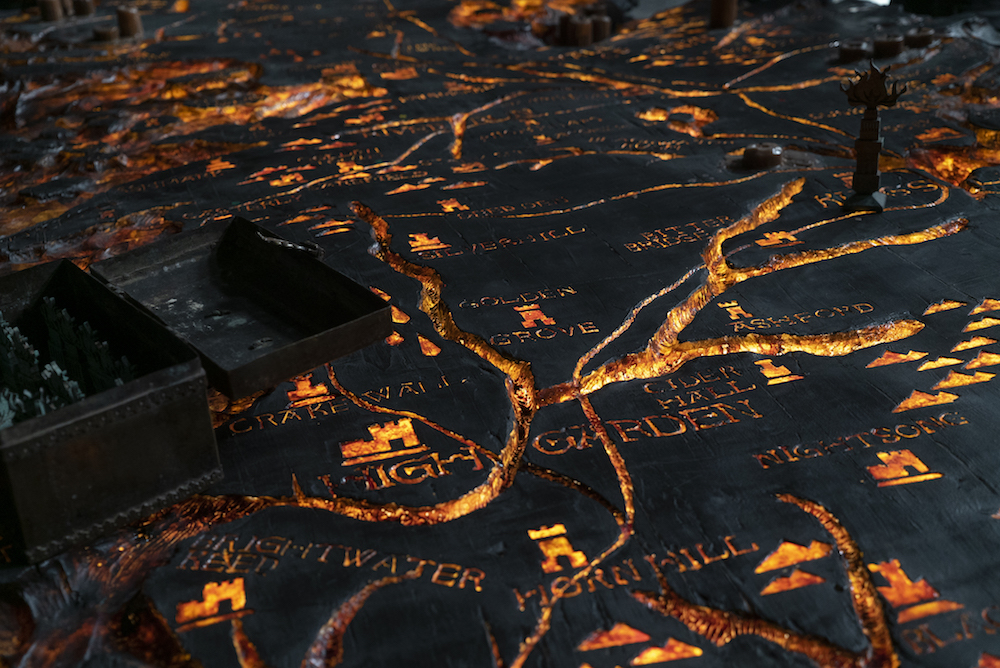 ON THE MAP | House of the Dragon proved a hit, getting renewed for a second season five days after its premiere
Set about 200 years before the events of the latter, House of the Dragon tells the story of a turbulent period for House Targaryen. As you may well have guessed, the argument is about who should rule from the Iron Throne.
With no expense spared, an ensemble cast including Paddy Considine, Matt Smith, Emma D'Arcy and Rhys Ifans filmed in multiple locations, including the UK, Portugal and Spain.
Principal photography on the series began in April last year, so no prizes for guessing the first trial by combat the considerable crew faced.
"The entire production from start to finish was produced under a tight Covid-19 regimen," says Angus Bickerton, visual effects supervisor on House of the Dragon. "Delays were incurred due to the virus and schedules were often reworked, but we never stopped. We were limited to 100-120 extras in a Covid-19 bubble. To be honest, you're lucky to get many more than that even on a non-Covid production, but it did mean a lot of crowd extension effects were required."
Bickerton, whose credits include Lost in Space, The Da Vinci Code and Angels & Demons, explains that when it came to day-to-day filming, two units – named Fire and Blood of course – were equipped with a minimum of four cameras to give as many options as possible.
"The A camera on each unit was an Alexa 65, recording 6.5K Raw and framing for 2:1 by cropping the edges, and the remaining cameras were Alexa LFs recording 4.5K Raw," he says. "These capture a squarer format that we could use to our advantage if necessary.
"We shot spherically. Lenses used were Arri DNA 65mm for the Alexa 65 and Arri DNA LF lenses for LF cameras. We had two Fujinon zooms and carried T lenses for the LFs, which were custom rehoused by Arri for an 'analogue' lens texture."
Pixomondo and MPC Episodic were the two main VFX vendors, although the producers later brought in a clutch of other companies, including Peerless, Outpost, Viridian, Midas, Frame By Frame and Incessant Rain. Bickerton says Pixomondo made all Unreal content when the team shot on LED screens, and then completed almost all the shots framed beyond the scope of this method.
"We used blue screen, green screen, even grey screen when appropriate, as well as the LED volume," Bickerton adds. "The first consideration was costume and set colours, then environment tone."
Having started in VFX before computers, Bickerton says he tends to favour the former.
"The optical blue screen process was originally devised for optimum skin reproduction, and I still worry about loss of skin tone and texture if too much green despill is applied – even though the green channel is less noisy," he asserts. "Green screen was used for the exterior jousting scenes in episode 1, as English daylight was our only illumination, and I always feel the greater luminance of green screen is an advantage if the screens fall in shadow."
The flip side, according to Bickerton, can be trying to control brightness if there's strong sunlight – but he knew the scene would be shot over six to seven days of variable English weather, so it was a reasonable gamble.
"By contrast, the coronation scene in episode 9 was filmed on stage with wrap-around blue screen," Bickerton says. "We could control lighting of the screens and the predominant costume colours were browns and greens — particularly the Hightowers."
BUILDING UP VOLUME
When not shooting on the continent, House of the Dragon was filmed extensively at Warner Bros Studios Leavesden. Even with a massive budget and the finest technology, the VFX team had to learn new techniques to bring the series to life.
"We built a full volume stage from scratch at Leavesden," says Bickerton. "I had to learn to shoot in the volume and create content for the LEDs. Experienced guidance came from Ryan Beagan, VP virtual production at Warner Bros – the main architect of our volume build – and Kris Murray of Lux Machina, who we employed to run the screens and content."
Bickerton also leaned heavily on Pixomondo, which had already built a volume stage in Toronto using experience creating Unreal Engine environments. "I worked closely with DOPs to stretch the possibilities of volume shooting," he adds. "All House of the Dragon episodes use practical SFX – flames, smoke, rain. Initially, atmospherics were considered impractical in the volume." However, by working with all parties, Bickerton and team came up with ways to incorporate practical effects with LED screens.
"In search of a faster, more experiential motion base for dragonriding shots, SFX built a servo-driven base with a greater range of movement than the previous hydraulic-driven one," he concludes.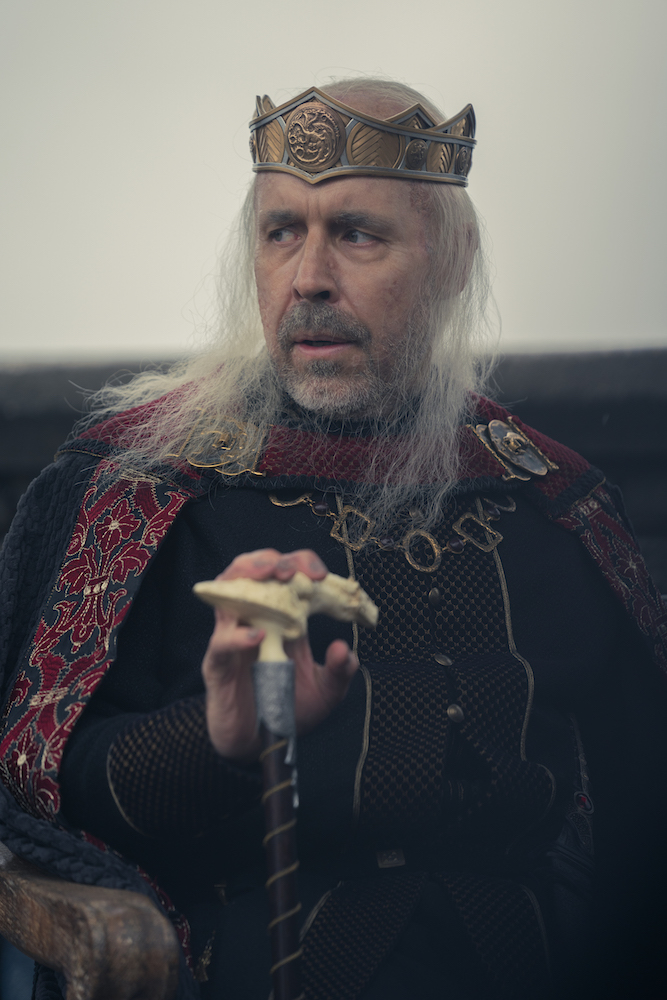 FANTASY TEAM | This no-holds-barred production combines an all-star cast with the crème de la crème of visual effects houses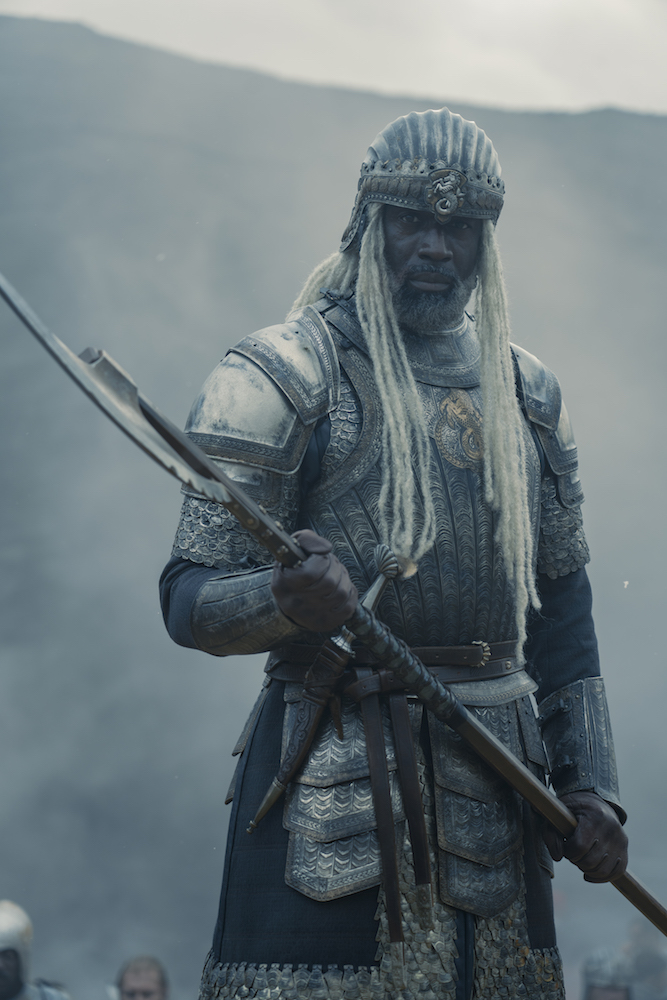 BATTLE HARDENED | Whatever vagaries production threw up, Bickerton and his team dealt with them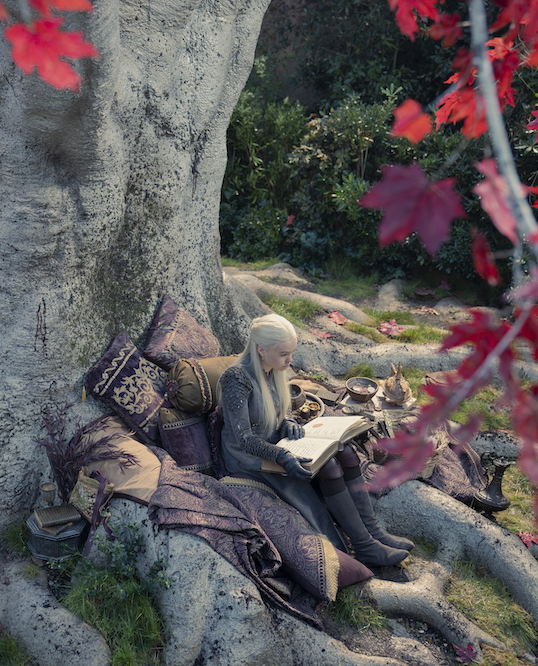 ROYAL TREATMENT | Arri machinery produced a beautifully filmic look for the series
WINGING IT
For other members of the team, it was the first time they'd worked on anything as big as House of the Dragon.
"Everything was a challenge," says Quentin Jorquera, a Paris-based cinematographer who did dailies on the series. "As a camera operator, though, I didn't experience technical challenges. Maybe not getting lost in the humongous sets. The biggest learning curve for me was cultural. I had to learn all the behavioural codes of working on a major UK production, as I had only worked on big projects with French teams before."
Jorquera adds, when it came to VP outside the volume: "I was impressed by the VFX team showing dragons on an iPad, to help the A camera follow the creature's movements on outdoor shots."
So are we. Roll on Season 2.
House of the Dragon is available to stream on Now TV and HBO Max
This article appears in the January 2023 issue of Definition.