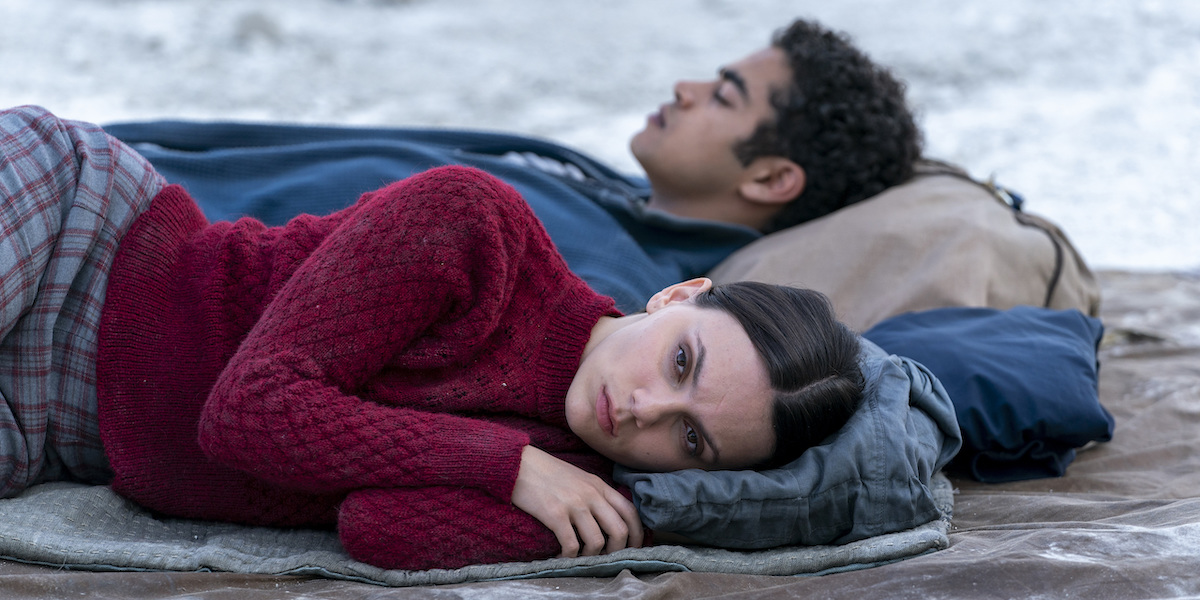 Brave new world: His Dark Materials
Posted on Jul 4, 2023
In the grand and enchanting fantasy genre, there exists a story of epic proportions that's captivated our imaginations and transcended the bounds of reality – here's how His Dark Materials was adapted for TV
WORDS Robert Shepherd | IMAGES Bad Wolf/BBC/HBO & Painting Practice/Bad Wolf
Set in a seemingly parallel universe to our own, where magic and science intertwine, His Dark Materials follows the adventures of a young and fearless girl, Lyra Belacqua/Silvertongue.
Accompanied by her animal companion, Pantalaimon (Pan), she journeys through a world where humans possess animal-like spirits known as daemons and sentient armoured bears roam the lands. Together, they explore concepts such as self-discovery, identity, morality and authority.
If you want to know more, read the books. For everyone else, there's His Dark Materials on HBO and BBC One, created for the platforms by Bad Wolf.
Considered a big hit by fans and critics for its intricate world-building, elaborate storyline, richly drawn characters and compelling themes, the series features stunning visuals, remarkable performances by its cast and moments of sheer emotional intensity that keep viewers engaged and invested in the story.
In fact, you'd be forgiven for thinking Philip Pullman had television in mind when he wrote the books, such is the richness of the imagery that emanates from the nib of his pen.
For Season 3, Painting Practice was again charged with building the world so many have grown to know and love.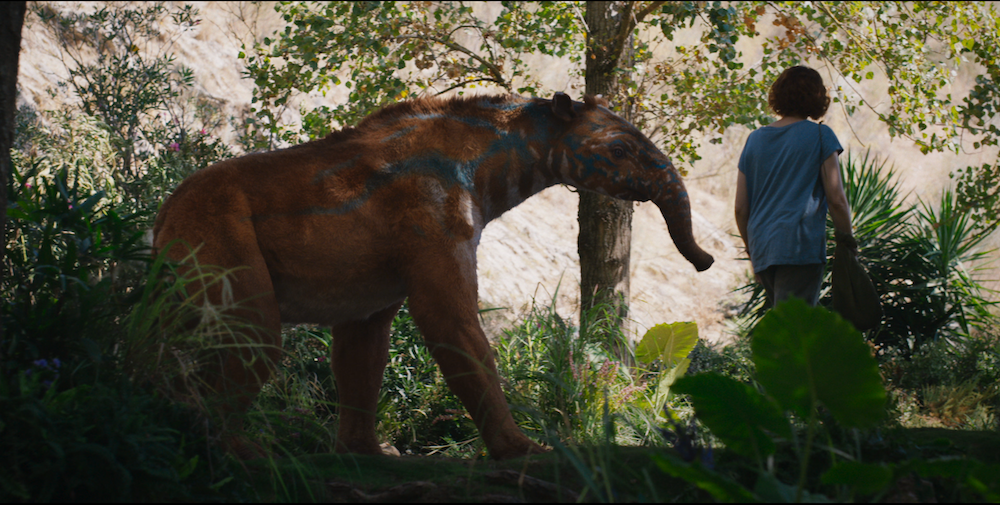 Erica McEwan, His Dark Materials graphics art director & postvis supervisor, and Painting Practice creative director, explains how the team was in a groove by the third season, and had developed a shorthand with lead creatives Jane Tranter and Dan McCulloch.
"Our approach is the same: a holistic design overview," she discloses. "For each series, we always came on board with His Dark Materials production designer & executive producer, and Painting Practice co-founder, Joel Collins, before the scripts were finished very early in pre-prep. We worked with Joel to start teasing out ideas, and concepting huge environments like Lord Asriel's Republic or The Clouded Mountain, and figuring out tricky designs like the Intention Craft – Asriel's aircraft powered by the intention of the controller and their daemon."
These ideas would often be woven into the scripts and the team would find itself developing them further during previs and shoot. "We start working hand in hand with the production art department as these ideas become set builds," McEwan continues. "We then continued to extend these sets and environments during postvis, using our early concept work, completing the design circle and handing it over to VFX for completion."
That remained the approach throughout, but the tools for visualisation and virtual pre-production became more refined and efficient in the third series. "We began artvis a lot more in Season 3 – the mulefa world, for example, was always going to be a huge challenge for everyone. So we started to build out an idea for this world early on in an Unreal Level," says McEwan. "We had endless scope to play with the storytelling through design and tone because it was so early in the process. Using Unreal this way allowed us to step inside the world and create some epic cinematic sizzles that didn't feel too far off the end product, almost 18 months later. It became an invaluable discussion tool with the showrunners. Artvis has proven to be an incredible help to build out story, tone and design while the scripts were still being written. It was great to see some of that shine through to the finished piece."
PARTNERS IN ART
Painting Practice partnered with VFX house Framestore for a number of key shots. Russell Dodgson, the latter's VFX supervisor, would always begin during prep and ramp up as the team moved into previs and techvis.
"We worked alongside Russell and his team to ensure that design intentions could be achieved in VFX," McEwan says. "Season 2's Cittàgazze – a city in another world, which acts as a gateway to parallel universes, becoming a major setting as Lyra and Will discover windows to other worlds – is probably the jewel in the crown of that collaboration."
On top of Joel Collins' epic design and large-scale build on the Bad Wolf Studios backlot in Cardiff, the entire city and surrounding landscape needed a functioning CG asset from the outset. This was built throughout the prep and production phase, bridging both art department and VFX with a working design that could provide virtual set recces, detailed previs for set pieces, postvis shots and CG establishers.
"It became a detailed turnover to Framestore containing not only the CG assets, but a huge package of concepts, references, 3D models and postvis shots – providing a strong design guide for the final pixel work they undertook," McEwan states. "It's at this stage during postvis and while the edit is locking that our collaboration with Framestore is at its height. For all seasons, we worked with Joel and Russell to get the VFX design approved by the showrunners before final pixel work starts."
This article continues in the July 2023 issue of Definition. Read the full story here.