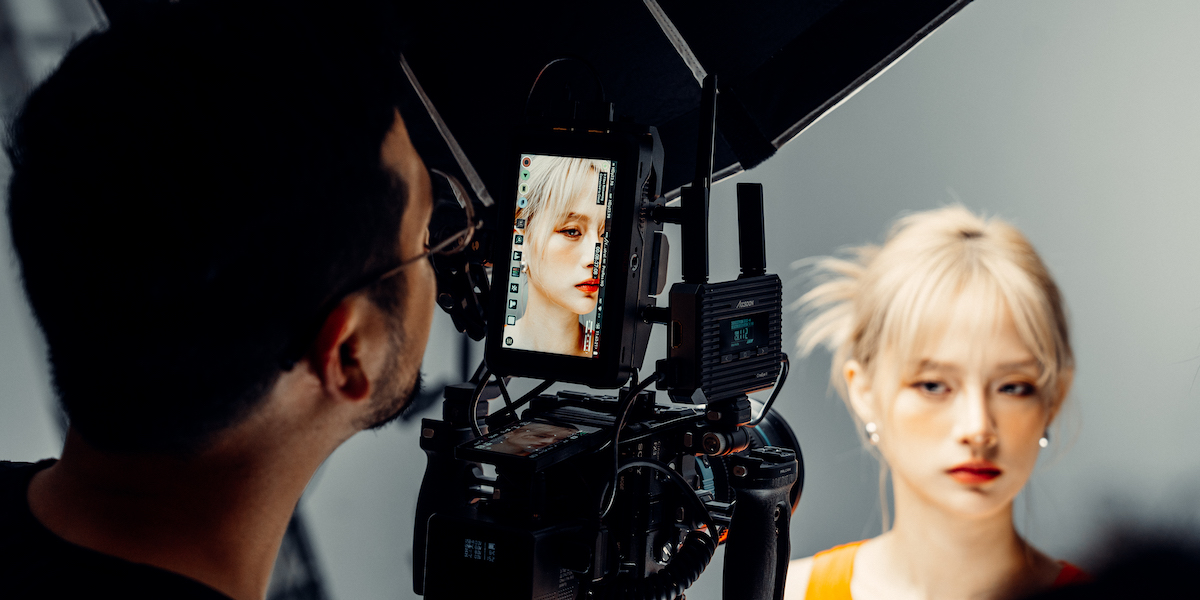 Atomos: En vogue
Posted on Jul 3, 2023
Victor Laforteza explains how Atomos Connect closes the gap between filmmaking and post-production
Advertisement feature
VICTOR LAFORTEZA IS a Canadian fashion and beauty filmmaker, who has worked with blue-chip brands including Netflix Taiwan, Porsche Canada and Tag Heuer.
His latest project saw him partner with MAC Cosmetics Taiwan, for the Misplaced Metals & Glitter Tears Look video campaign.
Faced with the all-too-familiar cost and time constraints on-set, he's always on the lookout for new gear and technology that makes his workflow more efficient. With the help of Atomos, he made that happen.
"I'm always looking for new tools to help me grow as a filmmaker," Laforteza explains. "I began with the Atomos Shinobi and worked my way up to the Ninja V.
"The ProRes Raw external recording is crucial for colour grading and retouching beauty work, as it gives you more range from the 16-bit Raw on the Sony FX3. I found out about the Atomos Connect through social media and thought it would be a great addition to my kit. It's been well worth it because it closes the gap between filmmaking and post-production, especially for operating in different parts of the world."
Laforteza's social media campaign for MAC Cosmetics had a tight deadline. "The team fully relied on the Camera to Cloud (C2C) feature. We had editors in Taipei and Toronto and either one of them can get the footage they need at the same time during the shoot," he adds. "The editor we have on the shoot could jump straight on the edit as I could quickly send proxy files directly to Frame.io. They could easily start cutting the A copy for the client to see before we even wrapped for the day."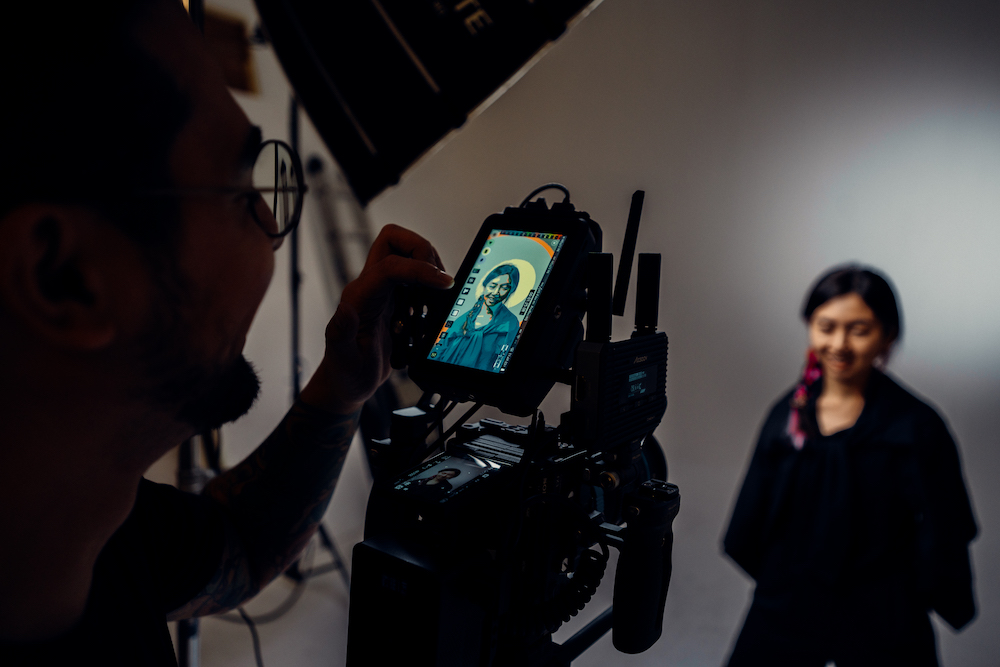 Atomos Connect can access any Wi-Fi and, once set up, the C2C feature is straightforward to use.
"It automatically uploads your proxies while shooting, so I was able to record ProRes files to the SSD on the Ninja V while simultaneously sending proxies to Frame.io," explains Laforteza. "It cuts down the time shipping a drive or downloading files, especially when it's terabytes of footage.
"The C2C feature changes the game for a lot of filmmakers like myself, as the project timeline can easily shrink with the power of remote collaboration between production teams. With this, you can easily wrap up your projects and take on even more jobs, or use that additional time for any other creative endeavours, such as short films or any passion projects you might have."
The team built a vertical camera rig to get the most out of the camera sensor, while the Ninja V is directly powered by a SmallRig V-Mount battery through the Atomos D-Tap DC cable.
Laforteza and his production team also sent the feed from the Ninja V, over HDMI, to an Atomos Sumo 19 – which is a 19-inch version of the Ninja. In this case, it was used as a client monitor. "A client feed is a crucial addition that filmmakers should absolutely adopt once they expand their production system. Giving clients a live feed during a production allows them to approve shots on the spot, and therefore makes post-production much more efficient. The whole project becomes a collaboration between the film crew and the client. It's a great way to bring their vision to life with our creative direction as filmmakers," describes Laforteza.
"It has a lot of mounting points, and we were able to put the feet on its side so that we could have a direct vertical view of the camera feed," Laforteza continues. "This is incredibly helpful for shoots where the client has a small team, so that all of them can review the footage in real time through a big client monitor. This elevates the production as you can give the client a different experience from others where they might need to look at a smaller client feed, or are hovering over your shoulder while you film."
This isn't the first time Atomos tech has been parachuted in to help the fashion sector. Last year, the Shogun Connect, which combines portable monitoring and professional Raw recording with support for integrated and cloud-based workflows, was deployed at fashion designer Ralph Lauren's debut show in Southern California to facilitate a C2C collaborative workflow with Frame.io.
Having seen the C2C workflow make everything faster both on-set and in post, Laforteza says he 'can easily see' the technology working for productions in many different industries. "With the Ninja V and Atomos Connect, it helped us evolve our production and be on top of filmmaking efficiencies," he enthuses.
He is now looking at implementing C2C workflows with beauty and fashion events, live product launches and social media campaigns in a multitude of deployments. "We're beginning to work with brands on a long-term basis and it helps my team when we get videos out for review on time," Laforteza concludes. "Quick turnarounds have been in demand, and have now become a large aspect of what we offer as a production company. With Atomos Connect, it becomes a much easier process."
Learn more at Atomos' website.
This article appears in the July 2023 issue of Definition. Read the full magazine here.