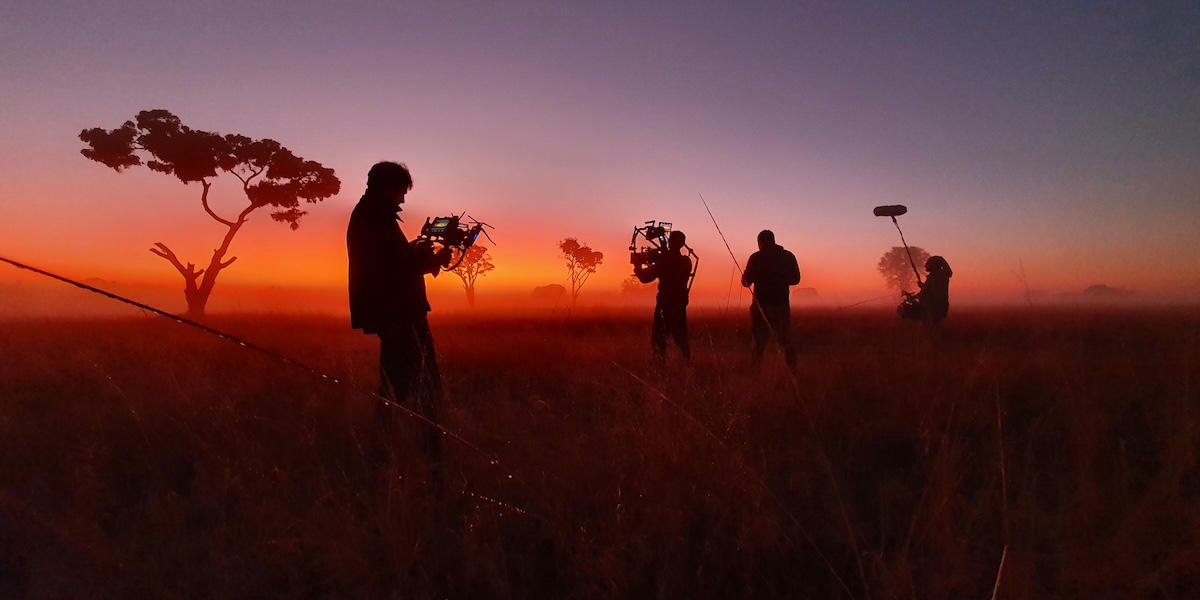 Galactic gear: Cooke's role in Encounters
Posted on Nov 9, 2023 by Katie Kasperson
We chat with DOP Tim Cragg on shooting the cinematic sci-fi documentary Encounters with Cooke's full-frame anamorphic lenses
A new Netflix miniseries, Encounters, covers four historical reports of alien contact from across the globe. Though it's based on real events, Encounters uses technical, scripted and supernatural elements to tell stories, resulting in a part-true, part-false TV film that's best described as a 'cinematic documentary'.
Produced by Steven Spielberg's own company, Amblin Entertainment, Encounters pays tribute to the iconic director's work. "It's like an homage almost to Close Encounters," explains DOP Tim Cragg, who worked closely with the series' director Yon Motskin. "We very much wanted this to feel like a movie," he says. The documentary details firsthand accounts of cosmic contact, ranging from 1977 – the year Close Encounterscame out – to 2011.
Cragg and his crew settled on the ARRI Mini LF as the main camera. "We thought that shooting in large format would give us the sort of Cinemascope look," he explains. "Apart from just being super, super wide, it's like a nod to science fiction films and cinema and storytelling and all of that."
The next challenge was choosing a lens to fit the full-frame. "We wanted the flare that comes in Close Encounters, so we decided to shoot in full-frame anamorphic – we wanted that blue line," Cragg describes. "We chose the Cooke full-frame anamorphic lenses, which had just come out. I think we must have been one of the first productions to use them," he recounts.
"They are beautifully classy," Cragg continues. "I think they have this amazing sort of internal glow that almost makes skin feel porcelain, like the light's coming through it. It gives a 3-D effect. I don't know how they do it." As compared to spherical lenses, the Cooke anamorphics "suddenly make you feel like you're watching a movie."
Encounters undoubtedly achieves an ethereal aesthetic, but the series isn't just about aliens – it's also about setting, with each episode entangled in an area of the globe. "We wanted to very much feature the landscape," Cragg points out. Thanks to Cooke's full-frame anamorphics, the crew could beautifully capture rural Zimbabwe, coastal Wales and Japan and suburban Texas.
What separates Encounters from a more traditional documentary? First, the crew is larger. Second, "our equipment is probably, you know, it's the highest-end cinema equipment," says Cragg, which gives the series a more polished, produced look.
Studios like Netflix and Amblin are showing an increased interest in cinematic documentaries, due to their growing commercial success. "It feels like documentaries are at such a creative stage where there's enough money, without having too much input," Cragg continues. "It's up to having a good story, which is tough, you know – finding the story that's worthy of it. It's up to our ability and imagination." And, of course, the gear to bring it all to life.
Encounters is now streaming on Netflix.
Read the full story in the upcoming issue of Definition.