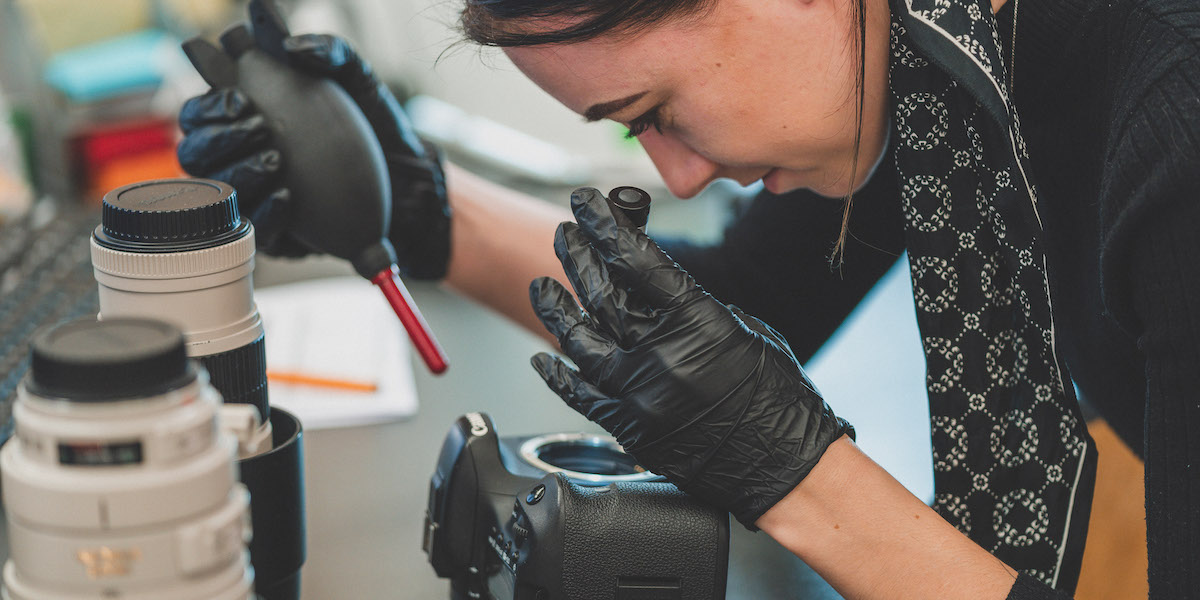 MPB values your gear
Posted on Jul 5, 2023
Do you have camera kit that you no longer use or need? Are you looking for a reliable way to sell it and get the best value? Look no further than MPB!
Advertisement feature
AT MPB, WE specialise in buying and selling high-quality cameras and lenses and provide a safe, hassle-free selling experience for our customers. With our fully insured collection and payment process, state-of-the-art pricing engine and our commitment to customer satisfaction, we make selling your camera easy, convenient and profitable.
First and foremost, we understand that the value of your camera kit is important to you. That's why we offer a pricing engine that provides the most accurate fee for your equipment. Our system uses real-time data to determine the fair market value of your camera and lenses, taking into consideration the brand, model, condition, age and other factors that affects the resale price of imaging gear. The algorithm is designed to give you the most accurate and fair value for your camera kit.
In addition to our pricing engine, we offer a hassle- and risk-free selling experience.
When you sell your camera to MPB, you can be confident your kit is fully insured from the moment we collect it to the moment we pay you. We understand your equipment is valuable, and we take every precaution to ensure its safety and security. You don't have to worry about any risks or unexpected costs.
We also provide free doorstep pickup for your convenience. Once you've received your quote and accepted it, we'll arrange a time and date to collect your gear from your home or office. Our expert team will take care of everything, including packing and shipping your equipment. We'll even cover the cost of shipping, so you won't have to pay for anything. Once we receive your camera kit, we'll inspect it thoroughly to confirm its condition, then we'll send you your payment within days.
But what if you change your mind and decide you don't want to sell your kit after all? No problem. You can back out at any point before you get paid, and we'll return your equipment to you free of charge. We believe you should have the freedom to make the best decision for yourself, without any pressure or obligation.
At MPB, we pride ourselves on being the best place to sell used camera gear. We have years of experience in the camera industry, and our team of experts is dedicated to accurately assessing the condition and value of your equipment. Whether you're selling a DSLR, a mirrorless camera or a set of lenses, we have the expertise and resources to give you the best valuation.
So why choose MPB? Because we value your camera and we value your satisfaction. We know selling your camera can be a stressful or overwhelming experience, but we're here to make it easy, convenient and profitable for you. You can trust us to provide a safe and reliable way to sell your camera kit.
If you're looking for a secure way to sell your camera, look no further than MPB. Our experienced team of camera experts and comprehensive pricing engine are the perfect combination to help you get the best value for your unwanted gear. And with our fully insured collection and payment process, free doorstep pickup plus our all-encompassing commitment to customer satisfaction, you can be sure you're getting a great deal. So why wait? Visit MPB today and get a quote for your camera kit.
Learn more at MPB's website.
This article appears in the July 2023 issue of Definition. Read the full magazine here.