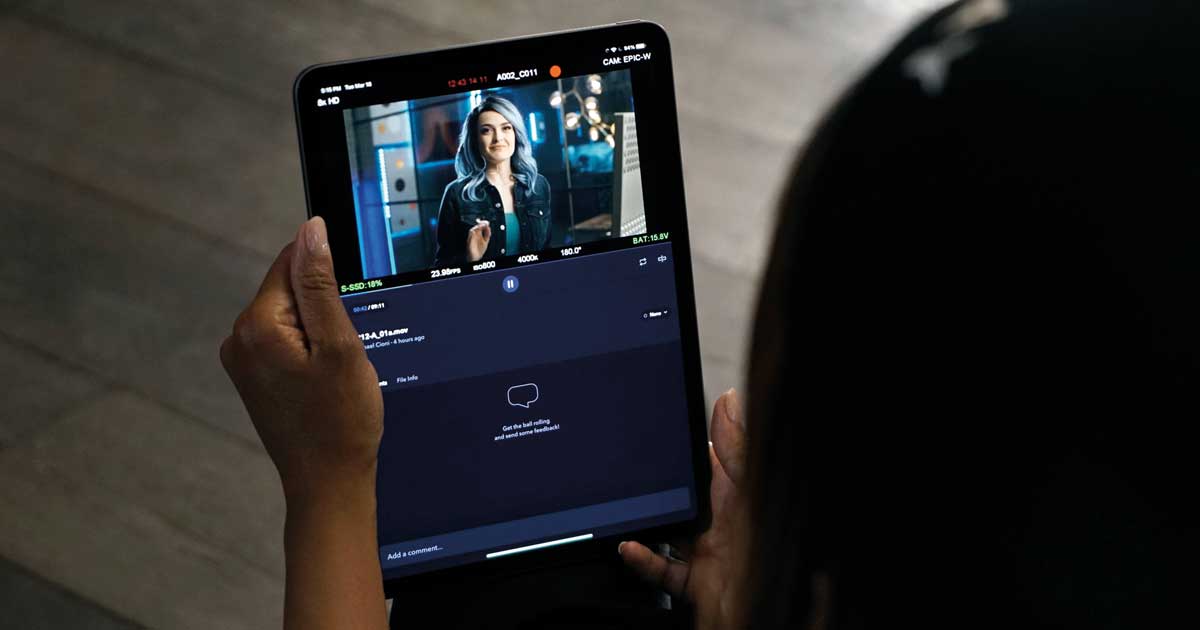 A silver lining in the cloud for editing
Posted on Oct 8, 2021 by Alex Fice
The art of the edit has benefitted from a host of technological changes over the years, from film to videotape, analogue to digital – and now, the cloud. We look at how the pandemic accelerated both virtual and remote operations, and explore the exciting future of editing
Words Kevin Hilton
A crisis, whether personal or global, is not usually regarded as a good thing. But positives often come from dealing with calamity. The novelist Fyodor Dostoevsky saw times of chaos and disruption as desirable because of the constructive change they could bring. "They mean growth," he observed. The Covid-19 pandemic has been devastating on a human level, but science and technology has moved forward out of necessity during its course.
The almost immediate shift to remote operations and working from home in the post-production sector gave a considerable boost to the cloud – a platform facilities had either been considering, or were testing as a supplementary resource prior to lockdown. "Before Covid-19, the cloud was seen by many as an experiment," comments Stephen Tallamy, chief technology officer of storage and media management specialist EditShare. "It certainly wasn't mainstream, but the pandemic ushered in sweeping changes to working conditions, providing the impetus for mass adoption of the cloud for post-production."
Experimental technology
The cloud had been spoken of in the decade-and-a-half prior to 2020 as a liberating force in both consumer and professional technologies. Despite this expectation, for most people the cloud was what made it possible to check your email at railway stations. But, says Ray Thompson, senior director of partner and industry marketing at Avid Technology, the core technology was laying the foundations for what was to come: "Several factors have been in play for quite some time now. The fact the media landscape was already changing rapidly as consumer behaviour shifted – content delivered anywhere, on any device, at any time – had ripple effects on operational and economic models for media companies throughout the delivery pipeline."
Thompson adds that, although people in post-production understood the eventual benefits of moving to the cloud, the whole platform was still regarded as emerging rather than established. Like other editing system manufacturers, Avid produced a system specifically for the new platform, Edit on Demand, which was designed to allow distributed teams to collaborate on shows from wherever they were working.
Adobe Premiere Pro similarly enables multiple users to work together on cloud-shared projects from remote locations. "Media can be stored on a shared location in the cloud, and the same project can be accessed and edited by whoever has permission," explains Margot Nack, senior product manager for video cloud workflows at Adobe. "It doesn't require a virtualised machine or VPN [virtual private network]. We anticipate more teams moving to proxy workflows that allow even easier sharing in the cloud. Not only that, but with camera-to-cloud technology, media is directly uploaded to the cloud from set instantly."
In August this year, Adobe bought cloud-based collaborative workflow platform developer Frame.io, which had launched its Camera to Cloud (C2C) system six months earlier. C2C is the realisation of concepts Michael Cioni – Frame.io's global senior vice president of innovation – had been considering since 2011. The system is not a 'product' in the conventional sense, but combines several different elements – including 4G LTE and 5G mobile networks, cloud processing and Frame.io's distribution technology – to create a complete chain, from set or location to the edit suite.
Hub and spoke
In the last few years, the established names in professional video editing – Avid, Final Cut Pro and Adobe – have been joined by the Blackmagic Design package of post tools, DaVinci Resolve. While originally a colour grading system under Blackmagic's ownership, Resolve has expanded to include audio, visual effects and edit capabilities. This collaborative approach is now being applied to the cloud, with – according to Simon Hall, senior technical sales specialist for the EMEA region at Blackmagic – an increasing number of productions embracing a hub-and-spoke model. This, he explains, revolves around core facilities with finishing suites and mastering capabilities, working in conjunction with remote sites where the offline edit, primary VFX, audio dubbing and grading are happening.
"This is where a collaborative workflow comes into its own," Hall says. "While a project file sits in the cloud, the media can be stored locally for each machine, with users able to point the project to their local media. All other users can do the same, without any media going offline in the project." This is a realisation of the cloud utilising a virtual platform that allows users to be anywhere – whether local or international – and not tied down to physical premises, such as the traditional post house located in a major city or town.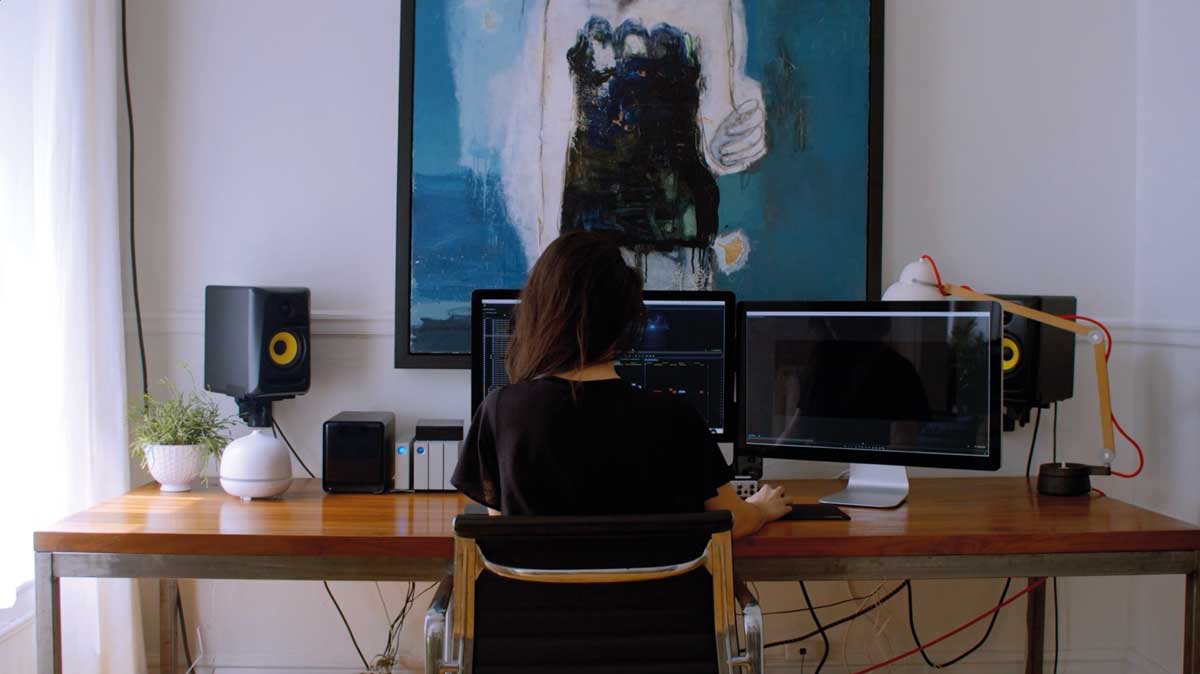 The likes of Avid and Adobe have had to add cloud connectivity to what was previously the standard model: a desktop editing system with local storage. More recent entrants to the market, notably Blackbird, have the starting point of a purely cloud-native edit and publishing platform. Chief commercial officer Oliver Parker explains that Blackbird's R&D director Stephen Streater, when working on the first version of the technology in 2005, intended to get away from applications running on a CPU – and have all operational functionality in a browser.
"We are in the gap between simple web tools and high-end editing systems," Parker comments. "Historically, our system has been used for logging and offline edits. We still work in those areas, but over the past five years have started to address other parts of the market, including more creative editing in the live production space for news and sport."
With people already using the cloud for some aspects of production and post-production pre-pandemic, Parker says that when the full force of Covid-19 was felt, these users reacted in different ways. "Some of our customers just carried on happily as they had been. Others expanded rapidly, with an acceleration towards remote working. It didn't change what we were doing, but we were in a position to help customers operate from home – or away from the premises."
Industry foresight
While the Covid-19 crisis forced staff to work on projects collaboratively away from facilities – or in other buildings nearby – many equipment suppliers had already been assembling packages to allow it to happen. "The development of virtual graphics processing units [VGPUs], such as the NVIDIA RTX Virtual Workstation and Omniverse, has made global communication easier than ever," comments Emily Fairclough, brand strategist at IT specialist Scan Computers. "Having elements of production working on the same project – in real time and remotely – creates more efficient and lighter hardware set-ups, meaning less downtime for the team. Many of the leading companies in media and entertainment software – such as Adobe, DaVinci Resolve, Autodesk and Avid – have been developing in tandem with technologies like RTX cores from NVIDIA. We have built our VGPU platform to provide the same, or better, performance from a cloud workstation – which can also be scaled up if demand rises."
The key element in any cloud infrastructure, whether public – Amazon Web Services, Microsoft Azure or Google Cloud Platform – or private, is the data centre. In the years leading up to 2020, post-production facilities had already been working with data centres, often to give themselves greater storage and operational capacity that would not be possible in existing premises.
Media IT specialist ERA works with a wide variety of companies in the TV and post-production markets, including Absolute Post, Turner Broadcasting and Jellyfish Pictures. ERA commercial director Sean Baker says the company began providing cloud editing and VFX services in 2015. Since then, the business has grown annually. "Covid-19 proved to be the driving force for all companies to review how they use cloud services," he comments. "Last year was very intense for us, with a huge number of clients requiring help and support in migrating to cloud operations."
The technical flexibility of remote working using the cloud has been the primary reason behind so many facilities adopting it. But, Baker adds, there are more commercial imperatives as well. "There is a need to find talent, because companies have been struggling to get editors and artists. With the onset of Brexit and Covid-19, the cloud has given the ability to take on staff anywhere in the country or around the globe. We have seen a number of clients close offices – or downsize and move to a more home-based workforce."
The previous decade saw facility providers look seriously at the cloud as a potential component of the post-production process. Around 2010, Ben Foakes supervised the building of a pilot system at Sequence Post-Production, the company he ran before founding Base Media Cloud in 2015. "Following the launch, things really started to ramp up," he says. "The driving force has been the convergence of available cloud infrastructure and APIs, the willingness of editing software vendors to move to cloud licensing models and – most importantly – the emergence of talented cloud experts, and developers managing to build the integrations."
Base Media Cloud is an official Adobe Video Solutions partner, and works with subscription-based remote software service Bebop Technology to provide cloud-hosted post-production studios. "The biggest benefit is freedom and collaboration," Foakes explains. "You can press a button on an app and launch a top-spec edit suite in under a minute, from anywhere in the world. Once in, you can then collaborate and work with people across borders in real time. It's completely changed the game in terms of how a post facility can be built and operated."
To read the rest of this article, head over to our October issue of Definition magazine.