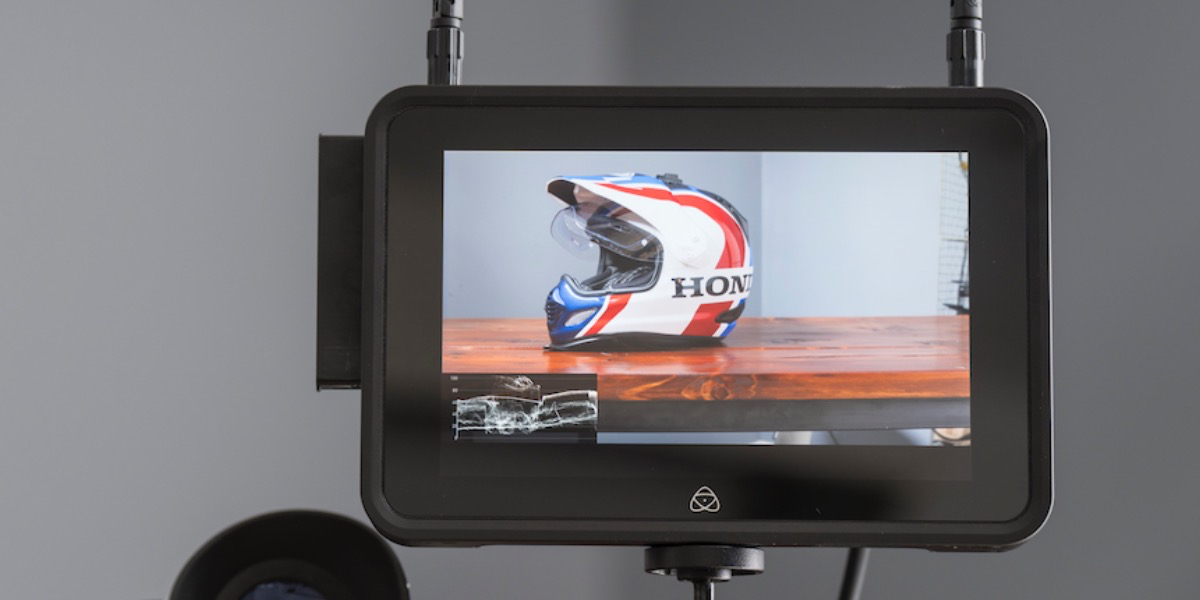 Atomos: A superior shogun
Posted on Sep 28, 2022
The ATOMOS SHOGUN CONNECT offers a huge upgrade, that includes moving your production to the cloud
Advertisement feature
It would be easy to think the only significant upgrades for the ATOMOS SHOGUN CONNECT over the previous model are in streaming and connecting to the cloud for fast production. After all, the ability to turn any cinema cam, mirrorless or DSLR into a fully integrated device that supports cloud-based workflows is huge.
In fact, the SHOGUN CONNECT is far more than that. It's the new, flagship seven-inch monitor/recorder from ATOMOS that accepts both SDI and HDMI inputs, to make it compatible with all professional cameras.
It uses the latest processor, the AtomIC3, giving it the power to support new and existing cameras – and deal with the higher frame rates and resolutions that workflows will demand in the future. For example, the SHOGUN CONNECT can handle RAW up to 4K in 120p via HDMI or SDI and record in 8K ProRes RAW up to 12-bit in 8K/30p. Whatever your camera is capable of recording, the Shogun will handle it.
You only have to turn on the SHOGUN CONNECT to notice how much quicker it is, and how much brighter the touchscreen. It is now a 2200-nit, daylight-viewable SuperAtom IPS touchscreen panel suitable for HDR.
The brightness makes it excellent for use outdoors in full sunshine, but can be adjusted for darker environments to avoid glare. It offers monitoring features such as waveform, focus peaking, false colour and frame guides to help you get composition and exposure just right. You'll never want to go back to relying on a camera screen or EVF again.
The on-screen menus are logical and the screen is very responsive. There is also the free AtomControl app to allow easy access and control of the monitor assist functions via smartphone or tablet. The SHOGUN CONNECT has many of the most popular features found on other ATOMOS seven-inch devices, such as Timelapse and Freeze Frame/Overlay.
Of course, this monitor/recorder boasts many of the new features that make the whole ATOMOS CONNECT ecosystem so stunning for live and connected workflows. For example, multicam shoots are now easy, as the Shogun uses ATOMOS AirGlu built-in wireless timecode, to ensure seamless synchronisation of all connected cameras. And dual recording creates parallel 'hero' files in Apple ProRes, ProRes RAW or Avid DNxHR/HD, alongside proxy files in HEVC H.265 during recording, no matter if they are uploaded to the cloud or stored on SSD.
Whether you just want the best seven-inch monitor/recorder, or are keen to move into a connected workflow, the ATOMOS SHOGUN CONNECT really has no rivals.
Alongside its HDR monitoring and RAW recording, there is a loop-through 12G SDI IN and OUT interface with an option to activate SDI RAW and send a signal to multiple devices. It has Wi-Fi 6, Gigabit Ethernet, Bluetooth LE and USB-C connection, too.
This next-generation technology allows connection to ATOMOS Cloud Studio, services including cloud-based live video production for real-time collaboration, plus live streaming to platforms such as Facebook Live and YouTube. ATOMOS Stream employs industry-standard encryption to ensure all data is secure.
The next step is multicam livestream and switching tech – and ATOMOS has partnered with mobile broadcast specialists Mavis to develop just that. ATOMOS Live Production is a cloud-based control room for live multicam events, with a fully featured video switcher and sound mixer, video effects and graphics and talkback.
Using the ATOMOS SHOGUN CONNECT devices, camera feeds are streamed to the Live Production system, where each stream can be controlled in real time from a browser, iPad app or any compatible control panel. So the inputs can be viewed, directed and mixed from any location.
With ATOMOS hardware and Cloud Studio services, find a simpler way to work. Putting the ATOMOS SHOGUN CONNECT at the heart of the system, prepare to revolutionise professional workflows.
Appears in the October 2022 issue of Definition. Read the full magazine here.