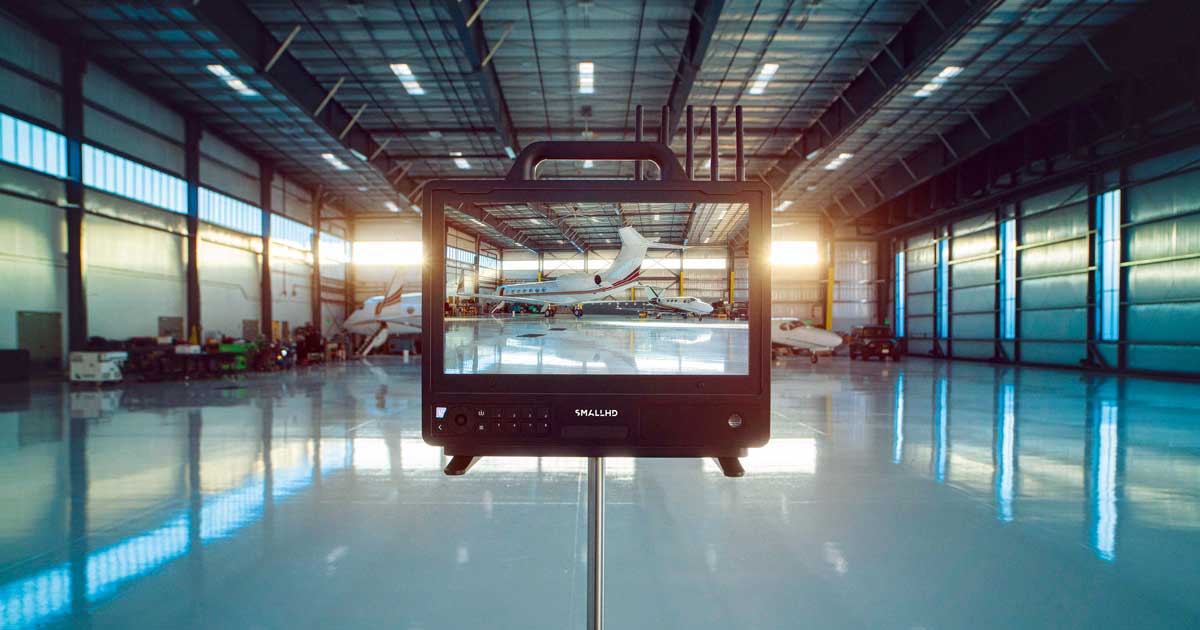 The really small screen: on-set monitors
Posted on Oct 8, 2021 by Alex Fice
As TVs get bigger and broadcasts get sharper, seeing what's going on has never been more important – we explore monitor options, from miniature to massive
Words Phil Rhodes
Solving the problem of image monitoring isn't as simple as packing more pixels into a display. A lot of the technology available to film and TV crews owes its existence to the massive research and development effort invested in mobile phones and tablets, at least for displays in the five- to 11-inch range. There have been phones with UHD displays at least since the Sony Xperia Z5 Premium in 2017, although the usefulness of that many pixels in a 5.5-inch diagonal display is dubious at best. Over 800 pixels per inch is a higher resolution than many printed pages, and the focus puller would likely need a jeweller's loupe.
If the technological arch-enemy of the past was the sheer resolution of the human eye, we've defeated it. Monitors now distinguish themselves in other ways – this has meant a lot of work on firmware. Any serious display is now expected to provide lookup tables, a range of test and measurement, as well as focus and exposure assist options. The most significant developments have been in combined monitor-recorders from Atomos and, latterly, Blackmagic – leading to a revolution in camera-recorder integration.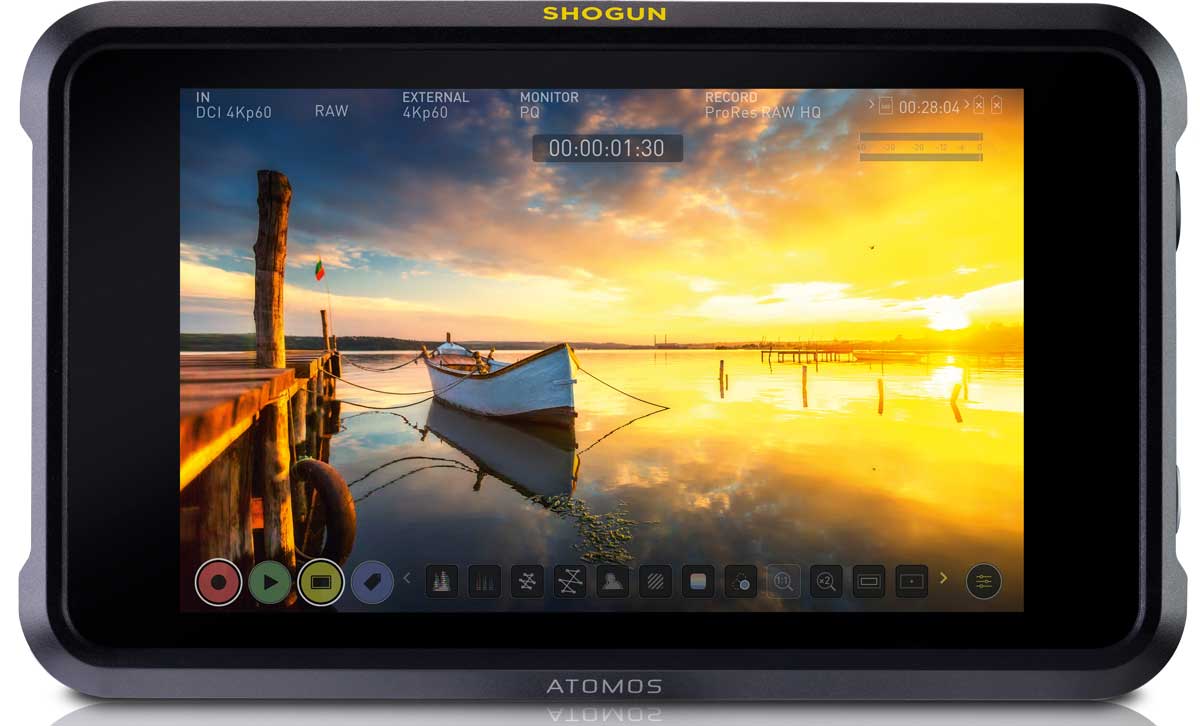 Monitor-recorders
Historically, the five-inch Atomos Ninja range of monitor-recorders has been a cheaper option compared to its larger, seven-inch Shogun series. The Ninja V, first released in 2018, combined a metal chassis with a 1000-nit display – creating something that could record pictures and compete well against similarly-sized stand-alone displays. Even that wouldn't be so astounding in 2021, other than that the improved Ninja V+ offers 8K capture at 30fps, including ProRes Raw recording from the EOS R5,  with upcoming firmware from Canon. Whether that brings any hope to other 8K-capable cameras, such as the Sony A1, remains to be seen.
We probably shouldn't get hyperbolic too soon. But the ability to shoot full-frame, 8K pictures in a package that can be flown on a reasonably capable drone is, well, very new. The most valid applications for that probably aren't conventional screen production; instead, it would be cropping and scaling for virtual camerawork, as well as vast-screen applications like Imax. There's no SDI input without the add-on AtomX SDI module, and the £1678 price tag (including UK VAT) is a fraction steep, but it's hard to argue with the capability.
Similar benefits apply to Blackmagic and its Video Assist series, which Fujifilm has recently linked with Blackmagic Raw recording. This is on the staggeringly capable GFX100 – a 100-megapixel medium format camera, aimed at the sort of people who demand the absolute best of everything. No, the Video Assist probably won't be able to take all the nearly-12K of that sensor's native width, given practical limits in the camera, but the GFX100 – despite its stills-centric genesis – is already capable of some very credible pictures.
Blackmagic's Video Assist range is available in five- and seven-inch versions, all with SDI and HDMI built in. The 12G SDIs (£707 for the five-inch, £894 for the seven-inch) lend the ability to handle signals at up to 60fps in resolutions around 4K. Although, there are more economic 3G options (£450 and £622). To get back to monitoring, the 12G versions crucially have the HDR appellation and a lot more brightness. Around 2500 nits is enough to blow through the sunshine on a bright day, whereas the 3G versions are a more conventional 300; the brighter options also add DCI-P3 colour.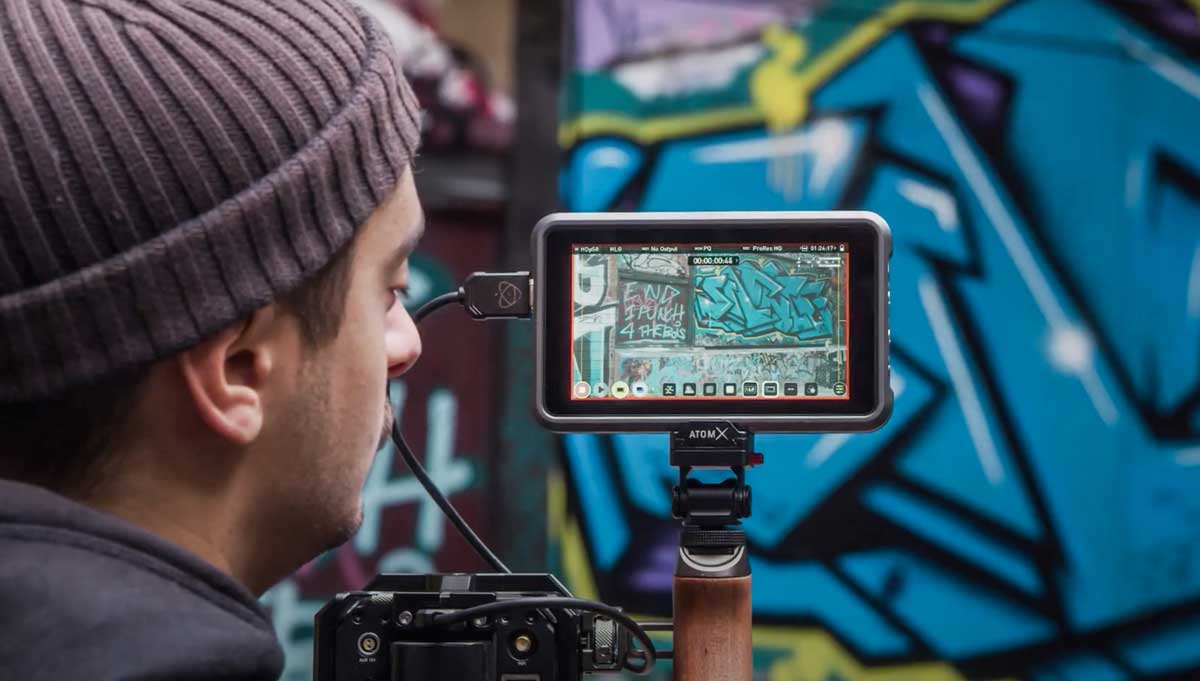 Reference displays
Meanwhile, SmallHD – now part of Vitec's empire – has stayed out of the dogfight. It has concentrated instead on tough construction and some of the most comprehensive software seen on a monitor. The company's page-based interface won fans quickly. Now, there's remote camera control, cable-free connection to Teradek's popular transmitter-receiver sets on some models, and a healthy range – from tiny, five-inch on-camera displays, to 24-inch models that belong in the video village. The 22-inch OLED, with full 4K resolution, sells for a comparatively modest £11,806, and is described as a reference display; the 350-nit output might make HDR grading a compromise, but OLED contrast is second to none.
SmallHD has long done well with 13-inch displays, which are just big enough to make 4K relevant. The company's new Cine 13 (£4260) is, as the name implies, a 13-inch display with a full UHD, 3840×2160 panel, four 12G SDIs and one HDMI 2.0 input. It's been suggested that the minimum useful size for an almost-4K display is still a little larger than this, perhaps 24 inches. But at an effective 330-ish pixels per inch, it's beginning to enter the area where an eagle-eyed person will benefit from the sharpness. It's also a 1500-nit display, supporting Rec. 709 colour – a clearer replacement, perhaps, for the extant 1300 Series.
Meanwhile, Swit's range covers almost every display size, from five to 27 inches. Aware of the potential to be used in portable applications, the company offers a custom-fit flight case for its FM-21HDR. The extremely affordable CM-55C (£193) is a 5.5-inch display, that slips easily into a pocket and handles 4K signals (albeit on an HD panel) over HDMI. The larger FM-16B (£1162) is often shown with a sun hood and appears destined for use as a director's monitor; though a focus puller faced with a tricky shot on a big-chip cinema camera might be just as keen.
Sony has been building domestic and professional displays for longer than anyone currently in the industry can recall. Its high-end reference displays – the OLED BVM-X300 and BVM-HX310 (a mildly frightening £31,800) – are still the most common arbiter of what finally goes out. People don't tend to drag those five-figure, 30-inch behemoths out on set, though, and the company's cheaper, dimmer and smaller 17-inch PVM-A170 (around £4800) is often seen surrounded by the hair and makeup department, monitoring the skin tones of their subjects.
To read the rest of this article, head over to the October issue of Definition magazine.