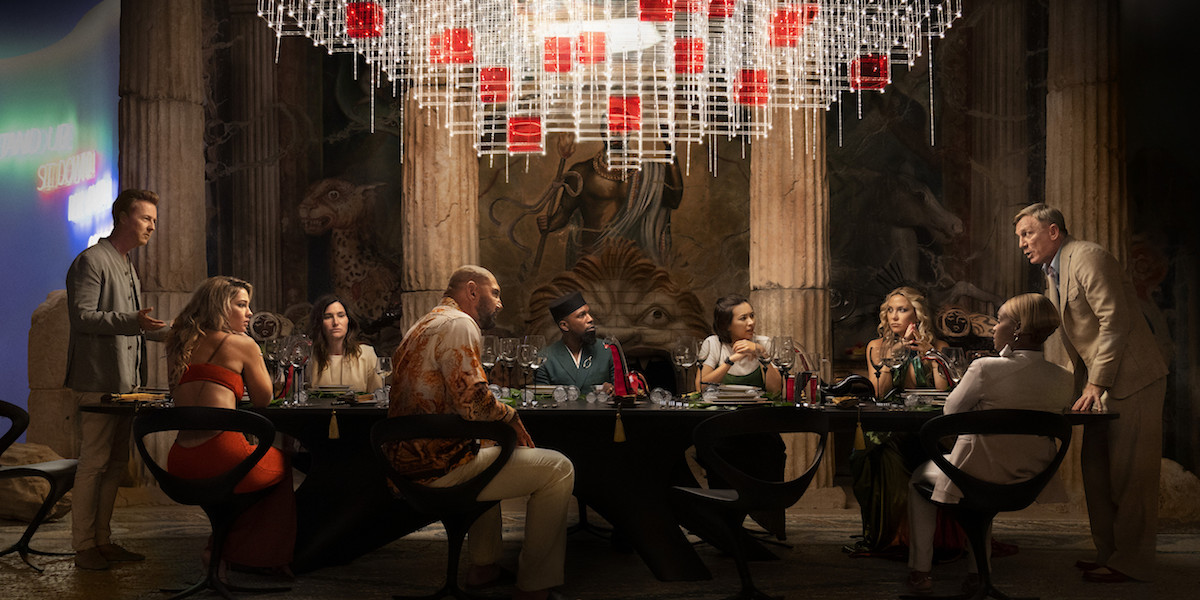 Zeiss: Getting the awards look right
Posted on Mar 2, 2023
With awards season in full swing, we look at a number of this year's big hits and find out exactly what they all have in common (hint: Zeiss)
Advertisement feature
IF YOU'RE LOOKING for a drama to watch, you could do a lot worse than Living, the 2022 British film adapted from the 1952 Japanese picture Ikiru. For those unfamiliar with this classic story, the film depicts a veteran civil servant (played by Bill Nighy) who receives a medical diagnosis that inspires him to move to the south coast and enjoy his remaining days.
Of course, having the right cast and budget in place is an integral part of making any production a success, but really they only buy you style. Most importantly, you need someone with the right vision to bring the production to life. That's why Living's producers drafted in cinematographer Jamie D Ramsay, SASC, best known for his work on television drama and ratings smash Noughts + Crosses, as well as romantic drama Mothering Sunday.
Aesthetic choices begin during the initial script read, Ramsay explains. "That's the first step in finding the look to my chosen film. I know very quickly if it resonates with me because the ideas open like a tap; they just flow, and as you're reading the words you see the film take shape in front of you."
THE RIGHT GEAR
Once Ramsay has his vision, he thinks about how he'll translate it to the screen. For this, you need the right kit.
Director Oliver Hermanus and Ramsay agreed on an element of homage to the old days of film. "We wanted to have quite a print-film sort of feel to it," says Ramsay, describing their criteria for choosing lenses. "And it needed to have character."
To deliver his vision, Ramsay knew the glass had to be robust and distinctive, but most importantly, it needed to practically cover the sensor – as the team wanted to shoot open gate. The lens itself also needed to provide a contrast ratio and colour ratio that could get them footage that felt almost like print film.
Shooting on ZEISS Supremes was the obvious choice. "They really gave the pixels all they needed to get us that tone and texture that we could pull out in post. It's also important to note the inherent contrast to these lenses, and how dense and rich they feel," says Ramsay. "Now, obviously one sprinkles a bit of magic on in the form of filtration and things like that, just to get your independent language, right? But as a base acquisition they were the right lenses. They cover the entire sensor, everything feels uniform, but robust and responsible and strong."
The results? Well, they speak for themselves. So far, Living has received four Bafta nominations, including one for best British film.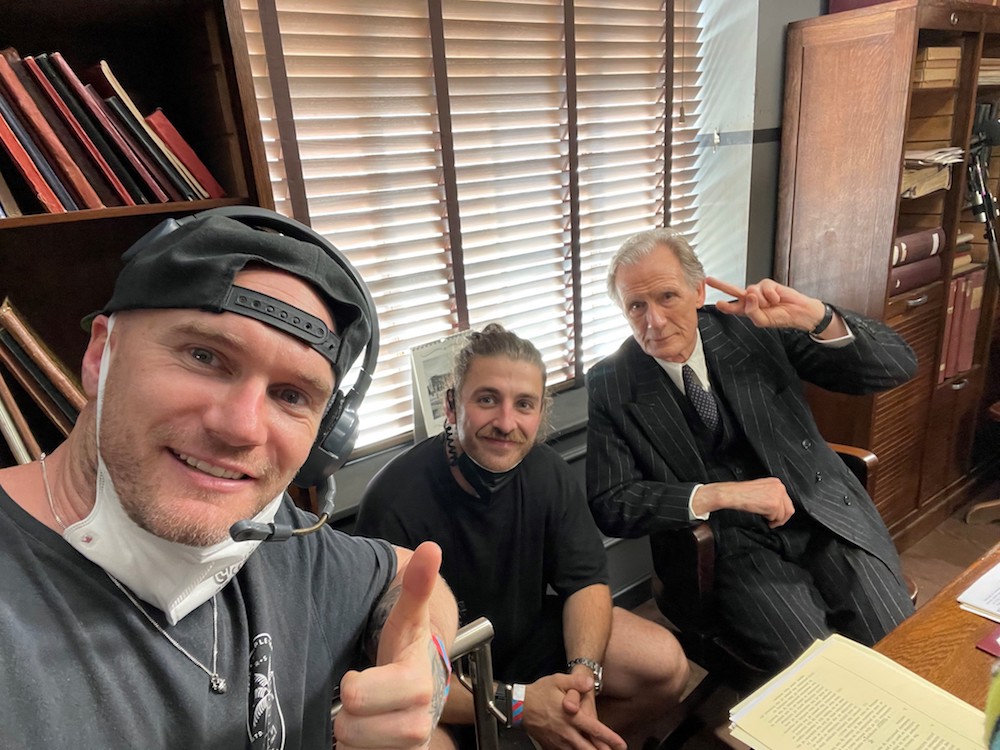 LENS WITH BENEFITS
Long-time collaborators Rian Johnson and Steve Yedlin ASC were two of the creative minds behind Glass Onion: A Knives Out Mystery. Featuring the return of Benoit Blanc (Daniel Craig), the fun, fast-paced whodunnit follows the sleuth to a fictional Greek island, where Blanc peels back the layers of intrigue surrounding narcissistic tech billionaire Miles Bron (Edward Norton).
"You know, the look of the original Knives Out is this dark, Gothic, East Coast, steely, wintry light," explains Yedlin, the cinematographer for the project. "With Glass Onion, however, we start with sun-drenched Greece and the interior set of a modernist villa that's all straight lines and cement slabs. Then, later in the film, the lights go out and you're almost in a horror movie with shadows on walls. It makes for a very interesting arc to create looks that complement the plot."
He explains that a lot of people think of a specific lens as integral to their aesthetic. Yedlin sees it differently, though, feeling that a lens is simply a tool for creating a unique visual style.
"I absolutely love the ZEISS Supreme Prime lenses, because I feel like they're freeing me to do whatever I want to do," he says. "They have everything I wish a lens would have as a versatile tool. All lenses, of course, get worse when wide open. What's great about the Supreme Primes is how close you get to wide open before that starts, it's very impressive. It allows us to frame our scene a lot bigger.
"The flares are also very contained. As you overload the lens with light, you still get the flare, but you don't get a big veiling flare that goes over everything. To me, this allows us to do much more daring lighting, because we're not leaning on the lens to make a look, we're just leaning on the lens to deliver whatever we need to amaze. To me, the technical performance allows us to be creative in other ways."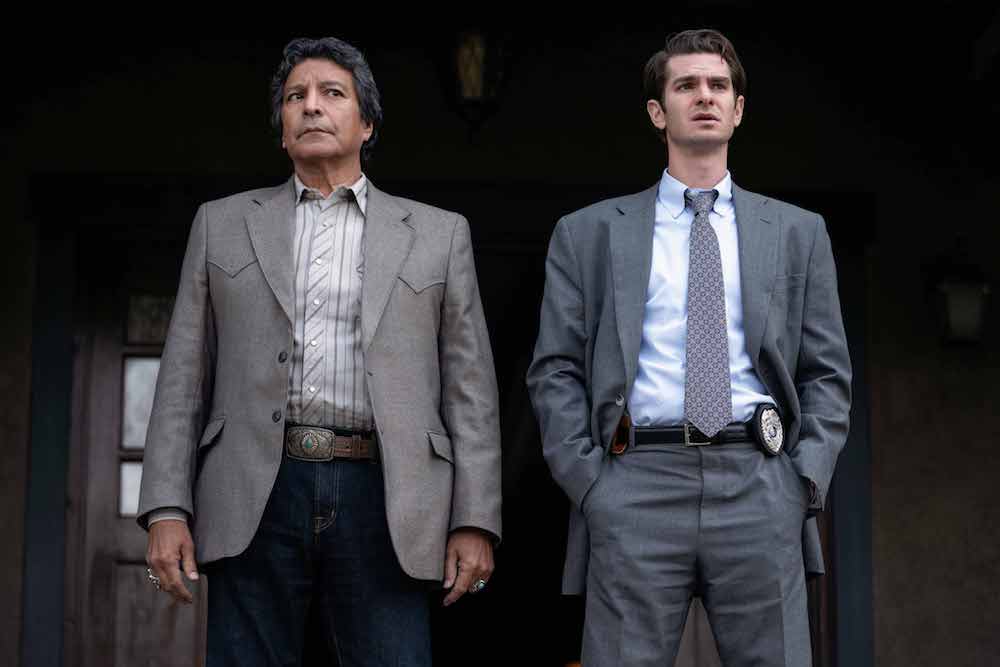 LOOKING UP
Under the Banner of Heaven is a true-crime drama miniseries created by Dustin Lance Black, based on the book of the same name.
Series cinematographer Gonzalo Amat likes to keep a distance between audience and subject. "I was looking for lenses with enough clarity, because we also had lots of VFX on this series," he explains. "The effects felt invisible, but we still needed lenses that were clean enough – though at the same time not so sharp as to see pores on people's faces. I wanted something just like Radiance."
When he tested ZEISS Radiance lenses, Amat was inspired to shoot wide open and light very softly. "For example, we do use a couple of filters, sometimes for exteriors captured by wide-angle lenses," he adds. "But in general, I used no filtration at all. That worked well in combination with a soft focus, with the character of the lenses and being able to flare while wide open."
Amat has worked with vintage ZEISS optics, and says it's tricky working with uncoated glass or lenses with different housings. "Whenever you change, you have to adjust the lens control. I find, from a practical point of view, modern optics provide an advantage. I have no difficulty pulling focus on a modern lens with vintage characteristics. These lenses were a huge advantage for this story," he declares.
A SUPREME PARTNER
With ZEISS Supreme Primes (14 lens set) and Supreme Prime Radiance (11 lens set) capable of covering Super 35, full-frame and beyond, you can be confident in developing a look of your own, no matter the camera. With aesthetic focus fall-off, elegant bokeh and gentle sharpness, combined with the unique eXtended Data capability for VFX-intensive productions, the Supreme Prime and Supreme Prime Radiance lenses could be the perfect partner for your next project.
Learn more at Zeiss.com.
This article appears in the March 2023 issue of Definition. Read the full magazine here.