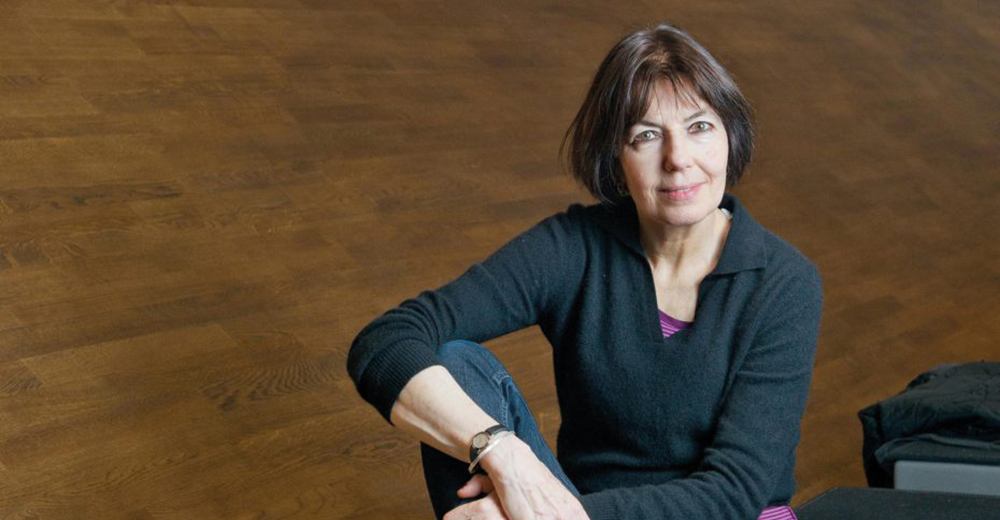 Women in Cinematography
Women are rising through the ranks in film production – and have been for some time. Meet the female filmmakers, cinematographers and directors who have inspired me, given me direction and shown me the way in the film world
Words / Madelyn Most
As a young student in Paris, I binged on films at the Cinémathèque at Trocadero, where the Nouvelle Vague movement of the sixties impacted the screens, and the outspoken militant voice of its only female member, Agnès Varda (pictured right) – prolific photographer, writer, cinematographer, director, fine artist and painter – came to my attention.
Internationally recognised as one of the great pillars of documentary and fiction filmmaking, the news of her sudden and unexpected passing on 29 March at the age of 90 shocked the world.
Belgian-born Arlette Varda (Arles, for the home of photography, changed to Agnès for her Greek father) was still working in 2017, with her most recent documentary, Visages Villages (Faces Places), a hit with young audiences.
Varda had just returned from the Berlinale film festival in February, where she was awarded the Berlinale Camera award, the last in a long line of awards including an honorary Oscar, an honorary Palme d'Or at the Cannes Film Festival and an honorary César from the French film academy. Quirky, defiant, politically outspoken, fiercely independent and curious about everything, Varda broke the rules with her experimental, optimistic documentaries and her uniquely personal storytelling.
She led the way for other rule-breaking women to enter a male-dominated industry. (At this year's Cannes Film Festival, four of the 19 directors competing for the Palme d'Or are female – a record, but one that could still be improved upon.) Meet a few of my favourite women shaking up the film industry…
Jannicke Mikkelsen
Jannicke Mikkelsen is a 3D film and VR director, inventor, engineer and designer who is proficient in science and space languages, and works with cutting-edge technology in the field of visual communications.
Born in Edinburgh and raised in Norway, Mikkelsen now lives in Greenwich, London, close to the GMT observatory. Her father, a physicist, taught her computer programming when she was three years old. When she was ten, she fell off a horse and woke up from a four-month coma a quadriplegic. Her mother, who was a nurse, cared for her at home for five years. At 19, she trained in the Olympic Park in Utah, evolved into a professional speed skater and won a bronze medal. After finishing her exams, she graduated with a Masters degree in Cinematography in 2015 from the National Film and Television School (NFTS) "to further my career towards becoming a 3D filmmaker, but the first job, they confused 3D with VR and therefore I had to immerse myself into that," she explains.
For VR the Champions, Mikkelsen had to create a 3D, 360° image and prove the concept for the immersive concert film. So she invented a 3D, 360° VR rig for the rock group, Queen. She explains: "We used a lot of space technology – the sensors are set up like space stations, and we also used rocket science in the stabilisation of the rig designed to fly around the arena like a spaceship."
Mikkelsen also worked with Sir David Attenborough at Atlantic Productions. "We were doing VR before anybody else," she says. "David understood it completely, he was doing feature-length black & white film before anybody, then colour film, digital, 3D feature documentaries and then VR."
Mikkelsen also built a VR installation for the Apollo Celebration Gala at the Kennedy Space Centre called the Lunar Window, and she is the technical director for the 50th anniversary celebration of the Apollo 11 moon landing, which is taking place in Times Square on 20 July. "I am helping with The People's Moon," she explains, "which is a campaign run through the Aldrin Family Foundation where everyone can submit their dream and be part of the Apollo legacy."
She continues: "I would like to see more people, girls and women especially, learn coding and not be afraid of it. More females are getting into disruptive technology and augmented reality these days. Coding isn't that difficult. Website building, programming small computers, game design or creating small scripts are all simple ways to get into this."
Jannicke Mikkelsen was the stereographer for Hansel and Gretel: Witch Hunters
As for her own taste in films, Mikkelsen likes those that deal with moral dilemmas and challenge our perception of technology. "What do we do when technology gets smarter than us? Will it control us or we control it? I'm particularly concerned about data protection. We see how Cambridge Analytica used accumulated data against the same people who provided that information. This is dangerous, and it threatens our democratic institutions. How vulnerable are we as human beings? As a society?
"Whether we're in film or journalism, we have a responsibility to alert the public and show them how this can bring us down. In an entertaining way, these high-tech films can get that message across. I am familiar with tech companies collecting powerful data for national security services, but the general public doesn't understand it and are not taking it seriously enough," she explains.
As issues of security, data protection and control of our democratic institutions get more critical, Mikkelsen doesn't believe the film community can remain passively on the periphery.
"I would like to see more people, girls and women especially, learning coding"
Mandy Walker
Born in Australia, but now based in Los Angeles, Mandy Walker has photographed under extreme climate, weather and topographical conditions.
Walker shot The Mountain Between Us (2017) on the snow-covered mountains of British Columbia in sometimes -40°C, where the Alexa cameras had to remain on all the time in order to function. While filming Tracks (2013) in the 50°C heat of the Australian deserts, cameras had to be kept cool to preserve the film negative.
Walker also photographed Hidden Figures (2016), the story of Katherine Johnson and the team of African-American mathematicians who played a vital role in NASA's early space missions. "Photographing Hidden Figures was a fantastic experience," enthuses Walker. "We visited Katherine Johnson, who is a lovely, humble, smart woman, and still sharp as a tack aged 100. This is a very strong, untold, true history that resonated with audiences. Those are the films I like being involved in – films that affect people emotionally."
Hidden Figures was shot on film, because of the look and the way it integrated into archival footage. It was shot with E Series and T Series Panavision anamorphic lenses to get the right feel, with mixed 35mm for the contemporary sixties and 16mm for the flashbacks of Katherine's childhood.
"What I like about my job is that each film is a new challenge," says Walker. "On all films, the question facing a cinematographer is: how are we going to achieve the director's vision? My answer is: we're going to work it out. I always hire a crew that is adaptable and great collaborators. You just need the right people around you to take the challenge. That collaboration is the most exciting part of the job."
Walker also teaches and mentors film students, because she believes it's important more women become cinematographers. Currently, women make up 3% of all cinematographers worldwide, according to a 2018 survey by the Center for Study of Women in Television and Film.
Walker found photographing Hidden Figures a 'fantastic experience'
Mulan (2020) was directed by Niki Caro, with Liz Tan as the first assistant director and Walker as the cinematographer. She recalls: "It was empowering to have three women running the set on such a big budget studio film. We were all very organised and we didn't go one day over on our schedule."
For Walker, one of the most important parts of making a movie is the pre-production, where she can spend time with the director and work out the story arcs and emotional journeys of the characters. "Then I can find inspiration and test various formats, cameras, lenses and colour spaces to help tell the story. When we are shooting, the film is already in my head. Of course, plans can change, but that is one of the exciting parts of movie making," she concludes.
Joan Churchill
I met Joan Churchill in London while she was teaching at the National Film and Television School in the mid-seventies. She is a leading camerawoman and director in England, and she was also the first woman to be given the BAFTA Flaherty Documentary Award for Soldier Girls.
"I always feel that my most recent work is my best," Churchill says. "Bedlam, a documentary I've been working on for over five years, premiered at Sundance in January and is about people who suffer from severe mental illness who are locked in one of the largest psychiatric emergency rooms in the US." The documentary deals with homelessness, incarceration, lack of support and the suffering and devastation inflicted on the subjects and their families.
Churchill explains: "Today, 50% of the people locked up in jails are mentally ill – they're not criminals. LA County is spending 3.5 billion dollars to build another huge prison facility for the mentally ill. These people need psychological support and humane treatment in their own communities. This is one of the biggest crisis in the US. It was such an emotional journey to be involved for such a long time in the lives of these people."
She is also working on Medicating Normal, about people struggling to get off their psychoactive drugs who suffer from anxiety, depression, weight gain, brain zaps and suicidal thoughts. "There's a good case to be made about the correlation between the amount of psych meds in someone's body and the rampant shootings and mass murders happening regularly in the US. The pharmaceutical corporations play a part in this tragedy."
Churchill adds that she dislikes how documentaries have changed and become too overproduced. "It's no longer the scrappy, passionate person who invests ten years, struggling to make a film with no money. It's become a factory line of formulas, interviews with the de rigueur two camera angles and intercutting different angles that make you lose track of the conversation.
"Large-chip cameras are fashionable, but unergonomic and require rigs, and much of the footage is out of focus. The photography is impeded by the required 'look', and when something really happens that is not set up, the shooter can't follow the action. Music is slathered all over everything for production value and sound design costs a large chunk of your budget," she bemoans.
However, when speaking about working in the film industry, Churchill is enthusiastic. "I love this life. Where else can you immerse yourself in subcultures closed to the world? I've trained in the US army, been confined to mental institutions and prisons, rode with LA cops, been a refugee, talked to Marie Colvin, seen inside the music scene and watched Arnold Schwarzenegger pump iron."
Brianne Murphy
When I moved from New York to LA, I met the late Brianne Murphy, a British cinematographer who was a real character with chutzpah. We immediately hit it off and ended up working together. Murphy was the first female director of photography ever to join the IATSE Local, even though the head of the union at the time said: "You want to join? Over my dead body." Murphy later quipped: "Fortunately, he died."
Born in London in 1933, Murphy attended Pembroke College (later Brown University). She ran away to join the circus (a night performing with Ringling Bros. and Barnum & Bailey) and later studied acting at the Neighborhood Playhouse in New York. It was here she befriended (and later shared an apartment with) Marlon Brando and James Dean. Murphy moved to Hollywood in the fifties and earned a solid reputation as cinematographer on the television series Little House on the Prairie. In 1980, she was the first female director of photography on a major studio movie, Fatso, directed by Anne Bancroft. In 1982, Murphy won an Academy Award for Scientific and Engineering Achievement for the concept, design and manufacture of the MISI Camera Insert Car and Process Trailer, shared with Donald Schisler, which was invented as a safe way to shoot driving sequences with actors driving cars in movies.
Kim Longinotto
If you've ever attended Sheffield, IDFA, Sundance, or any other documentary festival, you will have heard of award-winning British director, Kim Longinotto. She photographs her own films in remote corners of Africa, Iran, Europe, the Far East and Britain.
Longinotto's credits include Dreamcatcher, Hold Me Tight, Let Me Go, Underage and Theatre Girls. Known as an observational filmmaker, her subjects deal with women's oppression, women's rights, abused children, rape, sexual trafficking, violence, female circumcision, prostitution and transgender issues. She confronts subjects considered taboo, controversial and empowering.
"I never make films about victims," says Longinotto of her documentaries. "My characters are rebels and survivors."
"It has always been quite hard to make documentaries"
Her most recent film, Shooting the Mafia, premiered at Sundance and is about a female photographer who has taken photos of the Italian Mafia. When I ask what she learned from this film, she replies: "I've learned the Mafia are cowardly. They are not honourable people at all. They torture women and children – kill indiscriminately. How can people traffic women when they have sisters, daughters, mothers? They believe they are better than everyone else, they are superior and others are lesser people, so you can do terrible things to them. I've watched films about gangsters and the Mafia all my life – look how Scorsese and Coppola glorify them in their films. These are not good people, they are ruthless criminals."
About the current state of documentaries in the UK, she says: "It has always been quite hard to make documentaries and it's even harder today, because they want so much from you. You need to show them a teaser, then a trailer – you might as well just make the film on your own, especially if you have to make it within a certain time period. I bought my own digital camera – the Sony FS7 – and sound equipment, and I can make a film over a long period of time and not lose time waiting for funding."
I point out that she is established, and it would be impossible for young filmmakers to fund their own films. "Everybody I know is doing it that way right now," Longinotto insists. "My friend went to Syria and he funded it entirely himself. It does seem to be those making films have trust funds, but the young ones also are getting their own cameras and just making their films. When you have the whole thing filmed, you can apply at different stages. I'm doing it this way because there wasn't another option, but it's not ideal. There is very little money. The decision makers are worried about funding the wrong thing and the terrestrial channels don't provide any support unless it is a reality show, so that's what we have to do."
I ask her what she would advise young filmmakers to do. "I wouldn't advise students anything," she replies. "I love making films. Sometimes I'm haunted by things, but my fear is that I am not doing them justice.
I can't say that making these films makes me happy, but I feel really privileged to be able to do this. My next film is about a pop star, so there's a bit of levity."
And next for Longinotto? "My hero is Greta Thunberg and I've been on some Extinction Rebellion marches. You have to. It's our survival at stake."