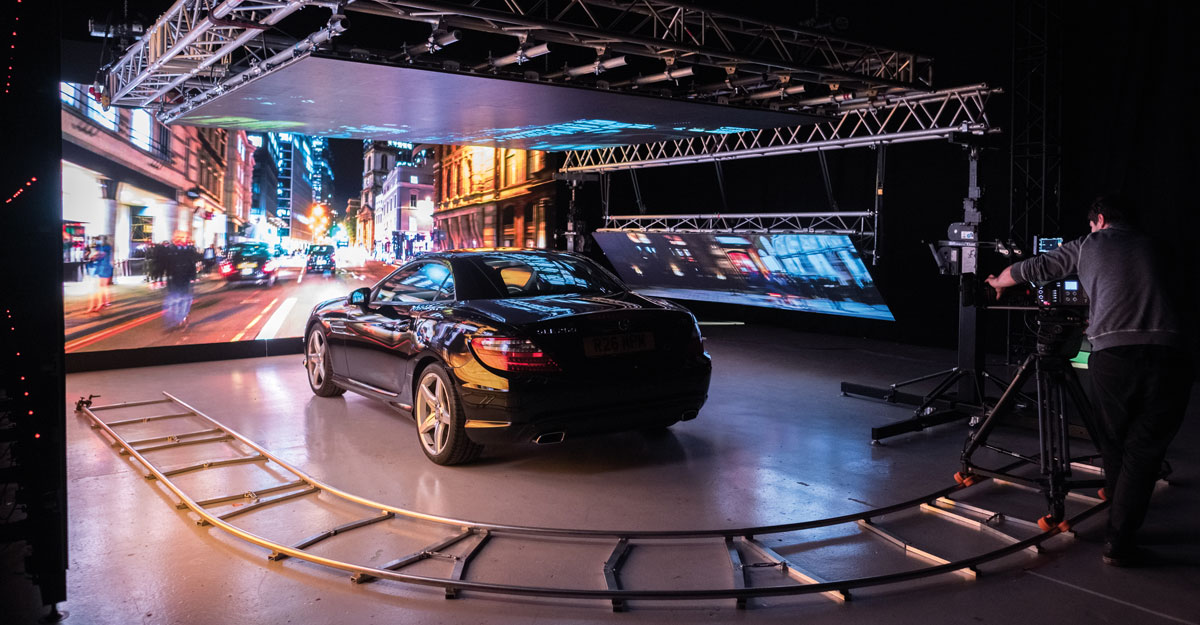 A 'creative hub' for virtual production
Posted on May 19, 2022 by Samara Husbands
Advertorial feature
Anna Valley's first-ever director of virtual production, Christina Nowak, believes the company can play an influential role in one of the "biggest revolutions for over 100 years"
The past few years have seen Christina Nowak engage with the rapidly expanding virtual production (VP) market in a number of roles – most recently as director of film & TV for Virtual Production Studios at 80six. But there was one quality above all that convinced her to join the team at Anna Valley: the company's pragmatic approach to this exciting, but relatively new area of the industry.
"They recognise that there can be no 100% experts in something that has only been used on a large scale for a couple of years," says Nowak. "The Anna Valley team knows it's the start of a new era of production and they want to be a part of its evolution. They want to engage fully with VP and ensure they have the products to best serve the market. Couple that with a culture and vision that's interesting and optimistic, and you clearly have a solid combination."
Nowak's appointment to the freshly created role of director of virtual production confirms the seriousness of Anna Valley's intentions. The company has already undertaken a number of creative and commercial VP projects, including the GRM Rated Daily Awards and Independent Music Awards. Now the team is ready to move things up a gear. So, it makes sense that Nowak's first major task will be to formulate a business plan to develop the firm's VP interests across film & TV.
"The objective is to make the company a creative hub for VP," she explains. "From my perspective, that means establishing strong relationships with technical partners, and ensuring that we have the capabilities to offer complete VP solutions. Although Anna Valley is not unknown in this market, we are approaching this as a new launch – we want a very clear message about the services and skills we can provide."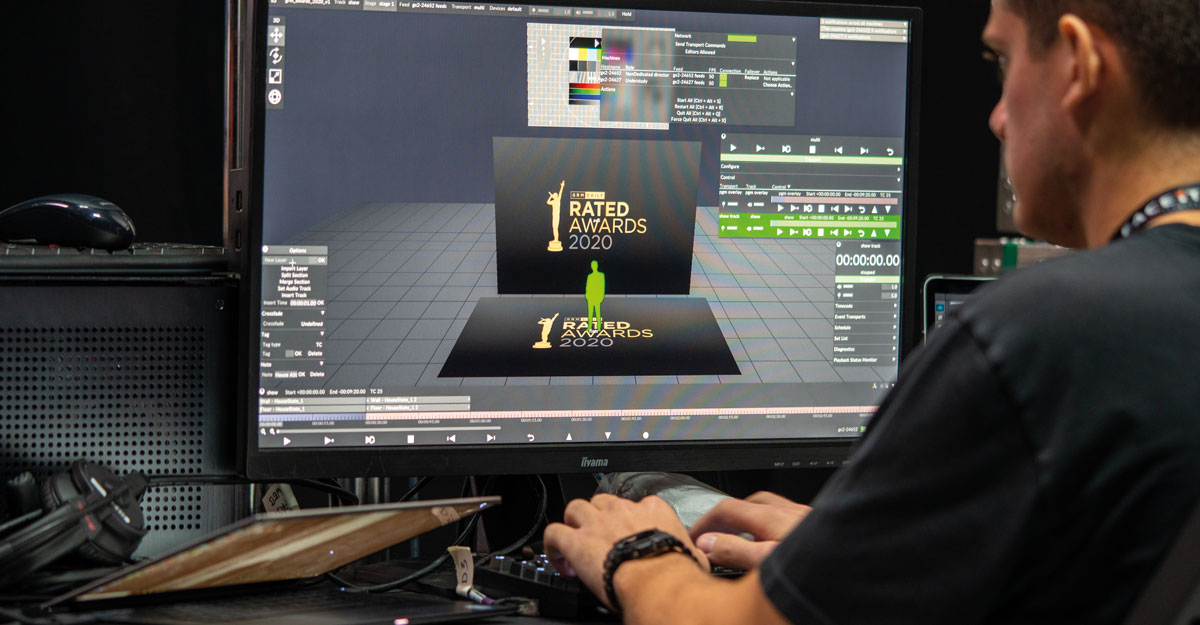 'The industry chose me'
It can only be advantageous that Nowak brings a wealth of experience in business development and marketing roles at leading media technology companies. Reflecting on the start of her career, her path seems inevitable. "The industry chose me. I started working with photographers and videographers at G-Technology (now SanDisk Professional) and it was a natural environment for me. Subsequently, at Red Digital Cinema and afterwards, I worked with cinematographers, crew, film studios, VFX and post houses. I ultimately became so involved with the filmmaking community and companies throughout the production process, that my learning and support evolved naturally in terms of new technologies, production standards, CSR within production and so on."
Several roles have proven especially significant. Her time as senior marketing manager, EMEA at Pinewood Studios-based Red Digital Cinema saw her spearhead a host of domestic partnerships and experiential initiatives. Nowak also worked as head of marketing at Ncam Technologies, whose pioneering real-time visual effects solutions have been utilised for acclaimed productions including Solo: A Star Wars Story and Outlander. Most recently, having established her own consultancy in New Chapter Production – in addition to representing other like-minded companies such as Megapixel VR in virtual production – she served as business development director film & TV for 80six.
In the wake of this role, recent world events have confirmed to her that VP is approaching a vital tipping point. "The pandemic and related restrictions have definitely accelerated the trend," she says. "It has encouraged a new outlet for creative exploration, along with remote production methods, controlled environments and the elimination of travel. Se7en and The Social Network director, David Fincher, has described LED stage shooting as the evolution of projection, which leads me to believe it would have happened eventually – but on a slower and smaller scale. Instead, the advancement of technology and investments by multiple vendors have kick-started a digital revolution of a magnitude not seen in cinema for 100 years."
In order to ensure it has the tools and facilities to engage with this brave new world of production, Anna Valley has started a fresh phase of investment, beginning with its largest purchase to date in VP technology. From LED screen and display leader Roe, the company has acquired 896 Black Pearl BP2V2 'film-centric' LED panels, with a 2.8mm pitch – equating to 224 sq m and a total investment of around £1.9m. Anna Valley has also purchased hanging and stacking bars, along with various curving plates from Roe, while a separate relationship with a batch partner will allow the company to boost its capability to 1500 panels when needed for larger productions.
"The first version of Black Pearl was created for The Mandalorian," says Nowak, name-checking Disney+'s boundary-pushing 'space western' series. "The fact that Anna Valley has invested so heavily in the new version, BP2V2, shows it has its finger on the pulse and wants to provide what's in demand. But it is also aware that various products will be required for different effects, informing future developments."
KEY collaboration
Along with her experience of VP and other cutting-edge technologies, Nowak has an acute focus on diversity, set to help Anna Valley increase the percentage of women and other groups in its workforce. As well as having extensive involvement with Women in Film and TV (WFTV UK) and gender-diversity organisation, Rise, Nowak is an ambassador for female-focused digital magazine Cinegirl.
"Participating in these organisations means a lot to me, as they represent women and diversity in the industry – a cause I relate to strongly," she says. "And these groups don't only wave the flag for women – they also encourage industry collaboration, growth, education and training, inspiration, camaraderie and access to information that would otherwise not be possible."
All of these aspects inform Nowak's "holistic approach" to her career that majors in "taking a technical mindset into creative applications". But a more straightforward love of the work should not be underestimated – as can be gleaned from her selection of a most memorable moment from her career to date. It finds her "lost in a forest in Budapest" at the last minute, looking for cinematographer Gavin Struthers, who was working on a scene for Series 1 of Netflix's The Witcher.
"It was spring, but the forest scene was a winter one, so there was snow everywhere," she recalls. "I was carrying enough Peli cases for what felt like half the crew, but nothing was going to stop me fulfilling my promise to not only support this cinematographer, but also bring a smile to their face. You should love what you do, and you should love the impact that has around you. It's that feeling I want to achieve in what I work on."
Article originally published in the June 2022 edition of Definition Magazine.