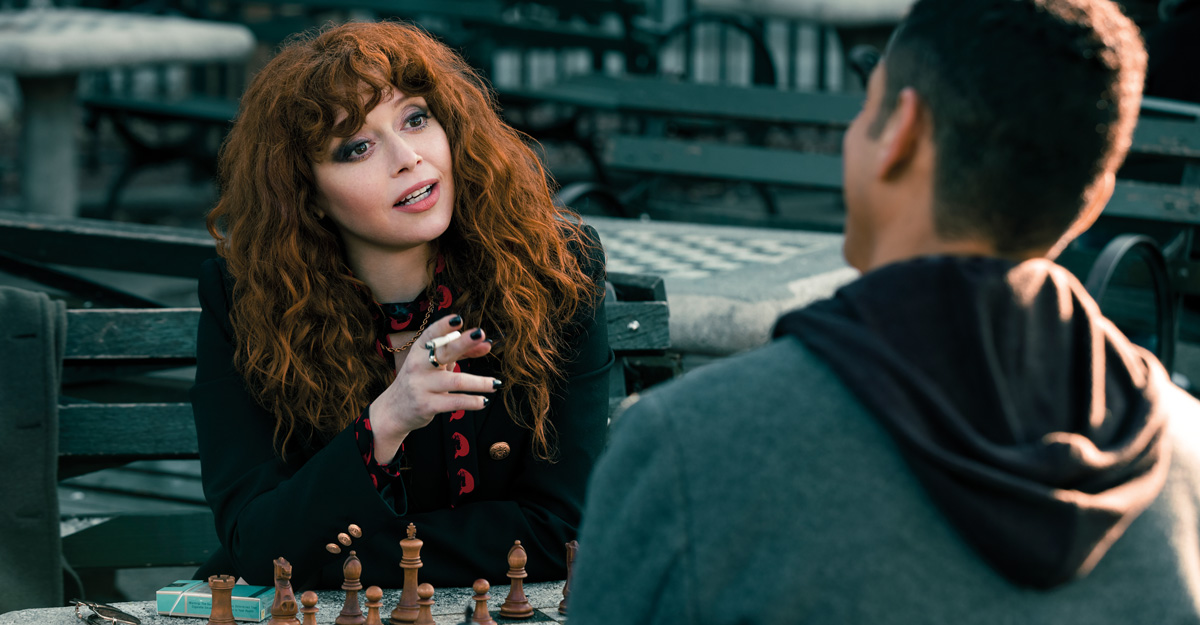 The illusion of time
Posted on May 19, 2022 by Samara Husbands
Words  Lee Renwick 
Images  Netflix
Season 2 turned Russian Doll on its head, in every sense. Not least Ula Pontikos' cinematography, which offers a stunning visual trip through history
When Russian Doll hit screens in 2019, it did so in spectacular fashion. Whip-smart dialogue, engaging performances, an enigmatic narrative – the series had it all. It ended, so it seemed, with a closing of the loop; a rare happily ever after, in today's climate of shows whose seasons can stretch into double figures. But what we saw was not an end to anything more than a single chapter.
One pandemic later, it's back to offer even more fun, new poignant questions and some delightfully nostalgic, time-hopping aesthetics. Ula Pontikos is now behind the lens, filling the space left by Chris Teague. She brings with her a distinct eye and deep appreciation for the themes at play.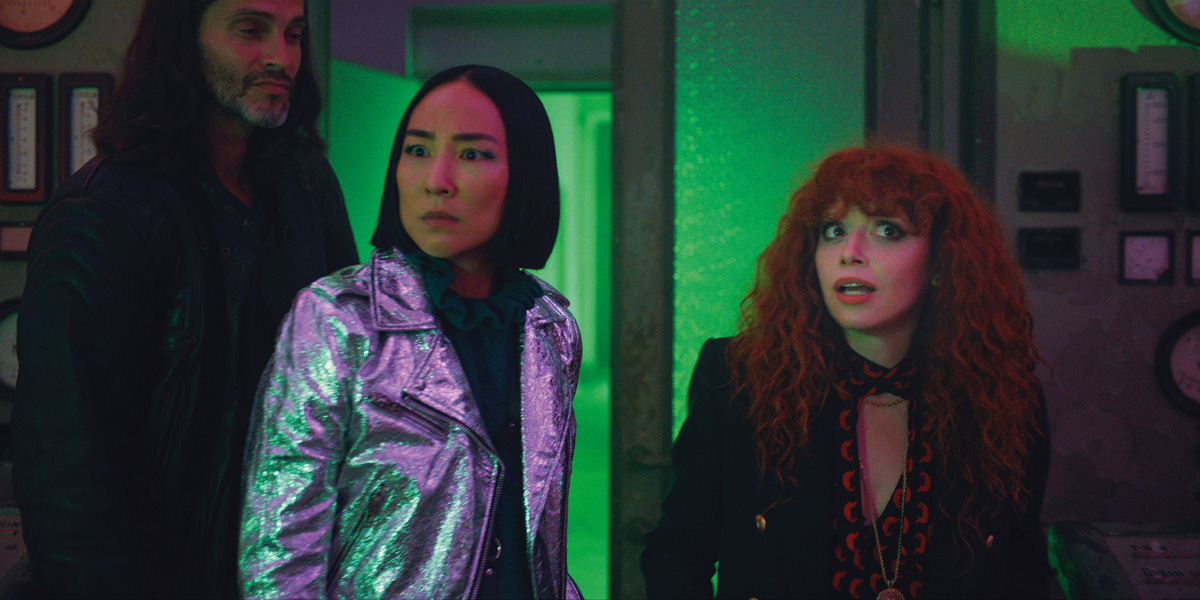 Vintage chic
"I was a massive fan of Season 1," Pontikos enthuses. "I finally read the script for Season 2 and thought it was rather fabulous. I knew immediately that it would be important to keep elements of the original look, to avoid alienating the audience. They were being thrown an entirely different reality with the time-travel element.
"The party was an obvious reference point. We chose the same lenses Chris used on Season 1, for our present-day timeline. There was a saturation within the grade, which we kept. Finally, we ensured both seasons shared a certain style of framing and composition."
With an exciting opportunity to step out of the modern era, it wasn't long before the show's look began to shift, though. Between Nadia and Alan, we're taken to the forties, sixties and eighties, as the characters attempt to unpick family histories and heal generational scars.
"Our lighting approach was completely distinct for all of the time periods," Pontikos explains. "Modern cinematography is built around a mostly LED world, meaning lots of softness. Distinguishing between that and the historic timelines was really important. Plus, the story takes you down many roads. I wanted viewers to be able to follow the narrative and decade changes, just by looking."
Without a mammoth budget, using historic fixtures was out of the question. Instead, Pontikos opted for emulation, led by colourist Greg Fisher's LUTs, which she describes as a 'guiding compass'.
"The look was inspired by many Hollywood films of the 20th century – The Long Goodbye, Midnight Cowboy, Mean Streets. We leaned into a much cooler temperature, to emulate Fluorescents. There was a lot of cyan present.
"Many of our references were very low-budget features, and film speed was still very slow, so crews would often just punch in a single strong source. Anything surrounding the action quickly  fell away to darkness, and we were trying to follow a similar philosophy. Through such high contrast, we could ensure that a number of historically inaccurate details weren't seen.
"For the sixties sequences, I sought a lot of inspiration from Gordon Parks' photographs," Pontikos continues. "We debated how popularisedFluorescents would have been by that point, before going with a much warmer Tungsten style of lighting.
"As we got to the forties, we wanted to replicate the two-strip Technicolor film you would have seen at the time. There's a distinctive pink and green tinge to it, and some grain within the grade."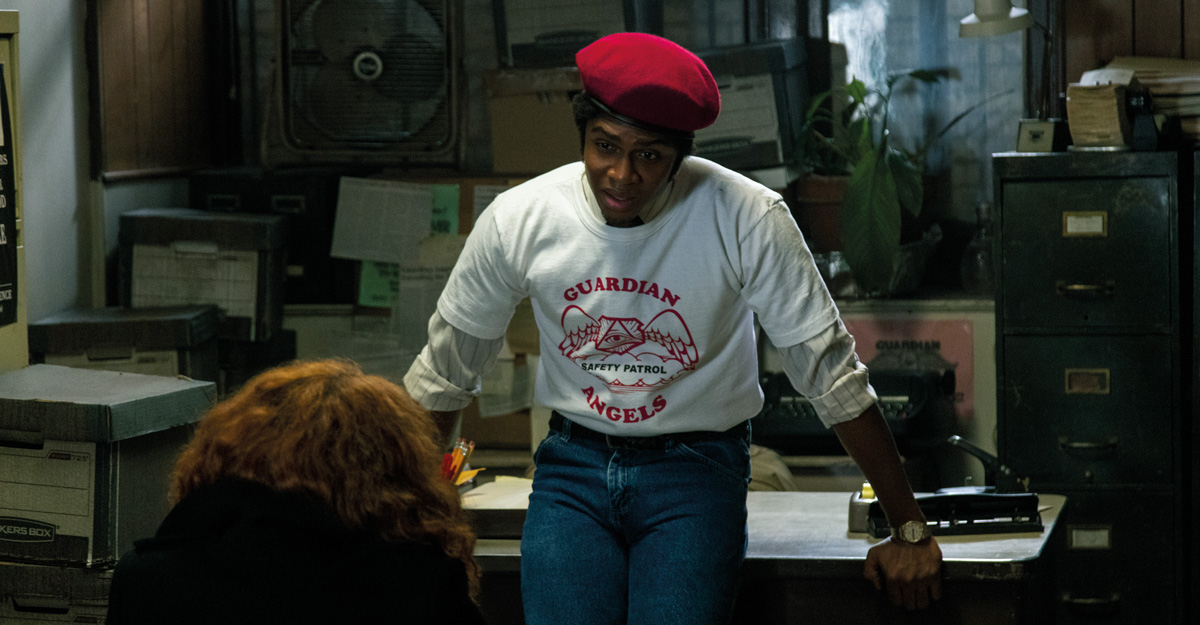 Looking glass
As ever, Pontikos' choice of kit shaped the cinematography. Leitz Summilux-C lenses used by Teague were revisited, and sharpened by the impressive Sony Venice's 6K capabilities.
"There were limitations on how low we could take the resolution elsewhere," Pontikos states. "But we did drop it down to 4K for everything historical. The lenses we chose for those eras also took a little more crispness out of the image.
"For New York, we shot on Bausch and Lomb Super Baltars, from the sixties. The Budapest section required an even older set from the thirties, which were beautiful. I found those through strange serendipity. Arri Rental, who did an incredible job on the production, were going to ship some all the way from the UK. The night before, I was speaking with [cinematographer] Ed Lachman, and he told me he owns a set. I tested them and just fell in love.
"We also used Cooke Varotal zooms through the different timelines. They hadn't been rehoused, so my focus puller hated them," she laughs, "but the crew were so professional and skilful."
Never one to carry personal preference into a shoot, the Sony Venice was chosen with the unique requirements of Russian Doll in mind, as the DOP explains.
"We needed a camera equipped to maintain the saturated look of the first season. I also wanted something that could shoot well in low light. We were often working quickly and much of the lighting package was selected to create high contrast – the Venice was the best fit for the project. I like to deconstruct my choices and start fresh every time."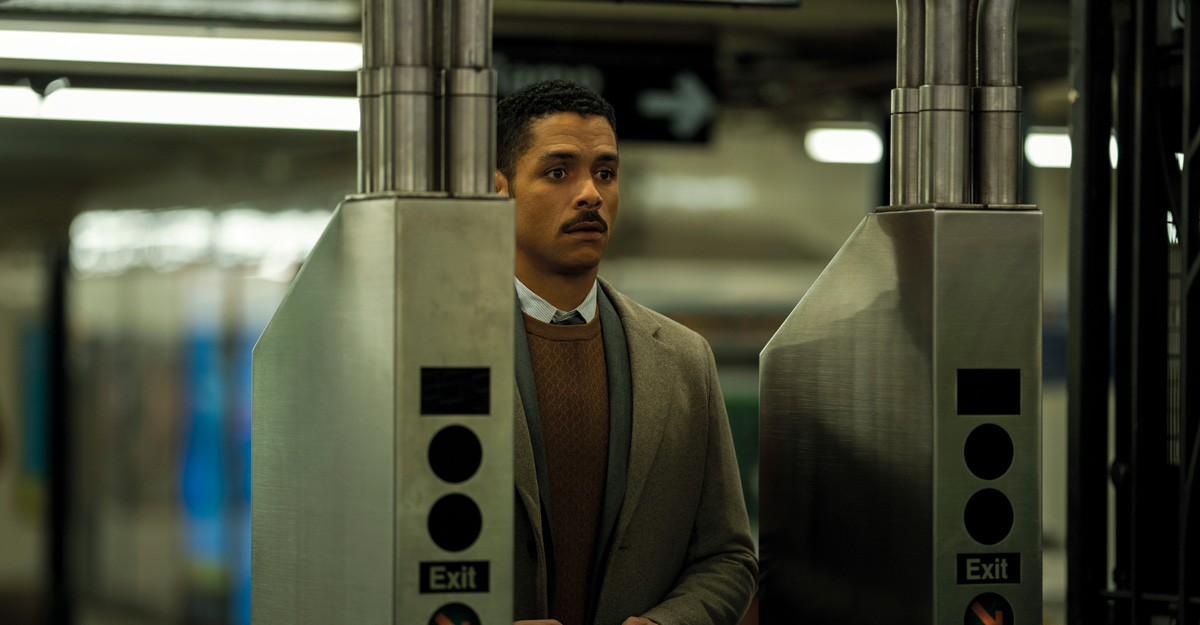 Things get weird
As a show that surprises on all fronts, atypical lighting moments were thrown in among stylised historical accuracy.
"The subway sections required a huge LED wall," Pontikos recalls. "Filming on the New York subway is uncontrollable. We could have rented sections of trains, but wanted to do more than that would allow. There are shots outside the carriages, trains going through the tunnels, characters walking on tracks and a lot of important story beats – all with different looks. We split the shoot over a few days on a stage, building a massive lighting set-up and placing trains on pneumatic suspensions.
"The DMT sequence was one of my favourites," she continues. "We went four storeys underground, to shoot in a bunker nobody had ever filmed in before. Getting lights down was challenging, so you had to know exactly what you wanted to do ahead of time. We synced a lot of Asteras and Arri Skypanels into a flashing sequence. Our Steadicam operator was excellent, and really added to the sense of wooziness.
"In another sequence, we had to emulate trains crashing, with Nadia and Alan flying from the impact. We rigged lights on dollies, so we could dim them up as they moved. There were many shots like that, which hopefully look effortless, but required a lot of pre-planning. These very precise tricks got finessed in VFX, but it all started with physical elements," Pontikos concludes.
While another season of Russian Doll is yet to receive the green light, fans will be hopeful. If and when it comes, we're sure to be taken in an altogether new direction. With any luck, Pontikos will remain one of a few beloved constants.
Watch Russian Doll on Netflix now
Originally published in the June 2022 issue of Definition Magazine.