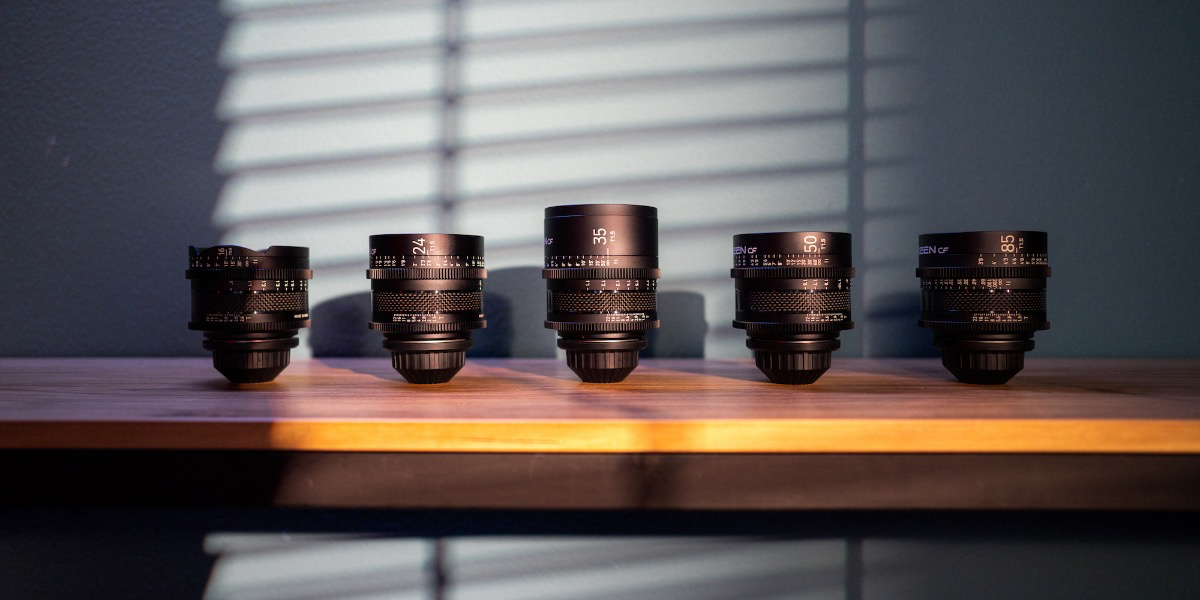 XEEN: The hero lens
Posted on Nov 2, 2022
CREW10's Robin Maeter documents a young ninja prospect in big-screen, action-drama style, with the XEEN CF Cine Prime lens set
Advertisement feature
"For us, the aim is to bring filmmaking to the next level," begins Robin Maeter, fresh from a unique short documentary shoot. His subject, Jolina Thormann, makes for a compelling watch on a number of levels. At once a skilled athlete and highly charged character, the film provides insight into her journey towards becoming Germany's top Ninja Warrior competitor.
"We try to make projects more cinematic than others might," Maeter continues. "I actually come from a parkour background, myself. At that time, there was a focus around showcasing tricks on YouTube. After a while, the videos were not really about the tricks, but the story and cinematography. I became more interested in better camera equipment, improved technique and new lenses, all to make our short sampler films look more like movies. We still try to bring out the cinematic side of documentary today."
The desire is evident when viewing CREW10's work. Though short, the film digs deep into Thormann's narrative, both in her own words and visually.
"We love to support people following their dreams. This brilliant young woman's vision is to become one of the best ninja athletes – and she's putting all her passion into that. We love to showcase interesting characters," says Maeter.
"Jolina isn't extremely extroverted, but step by step, we started going deeper into discussion to access her real emotions about risks, opportunities and aspirations. We had to make sure she was comfortable enough to bring that side of her personality into the video."
Of course, the distinctive cinematic look is an amalgamation of multiple parts. Right alongside lighting, many would rank lens choice among the most important. For Maeter, there's no choice but XEEN.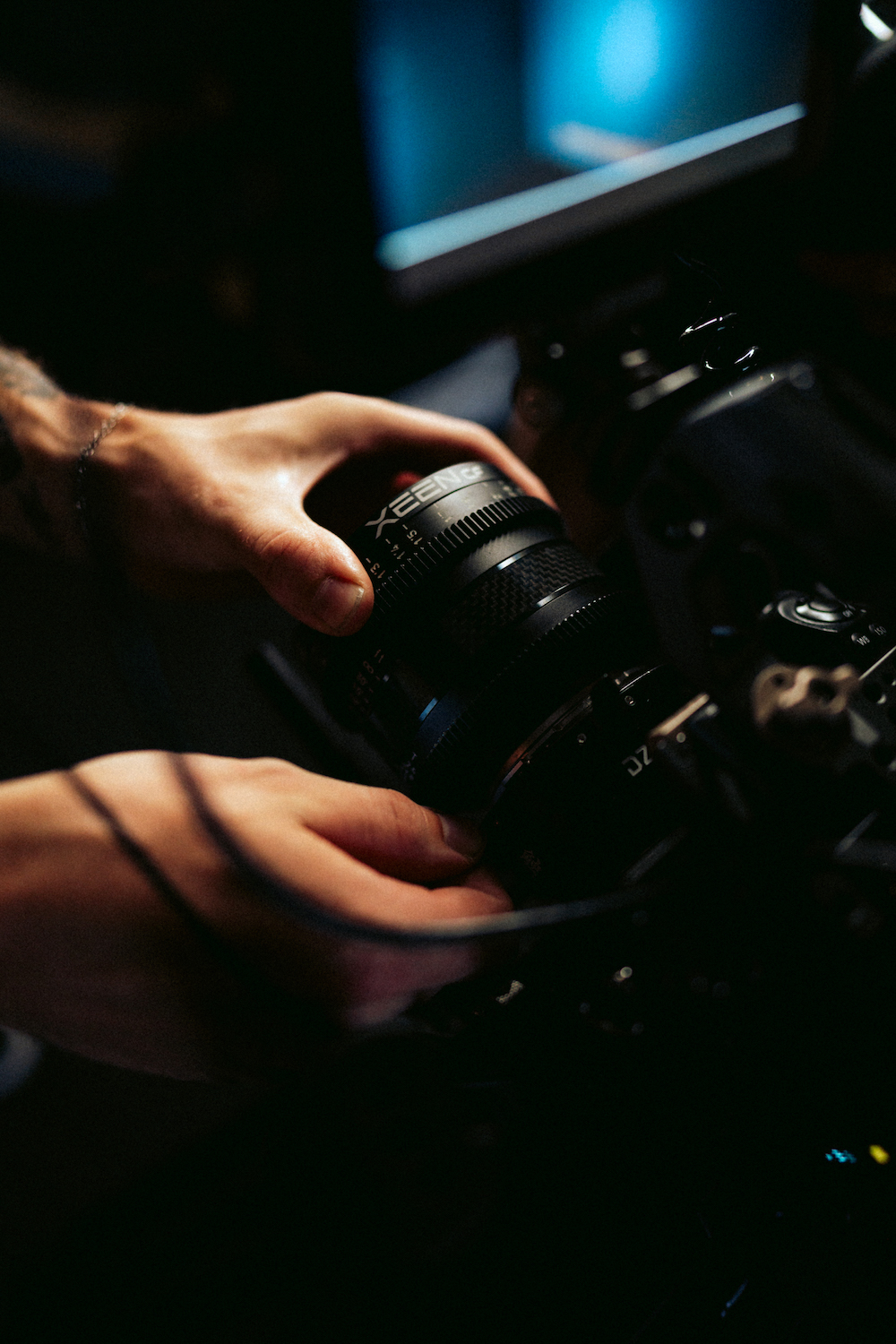 OPTIMUM PRIMES
"We were working in dim lighting," he explains. "We had just a few spotlights and some additional sources in the background. The image quality of the CF lenses was still amazing. Skin tones were super nice. We chose a camera which handles complexions really well, but wanted a set of lenses with a deeply natural look. There's a pleasing clarity to the XEENs."
Maeter's varied cinematography was achieved primarily through a diverse mixture of focal lengths, shifting between action-packed athletic sequences and gripping, character-driven drama.
"We were pretty surprised about the different looks the focal lengths provided. The 24mm T1.5 is completely distinct to the 16mm T2.6, and the 85mm T1.5 is totally separate from the 50mm T1.5, even when capturing comparable subject matter. But still, even if you alter between the widest and longest lenses, it doesn't look like you are switching sets entirely. It's a unified, cinematic look.
"Wider lenses were perfect for action- driven moments, though we intercut longer focal lengths for added interactivity and pace. Without that, you capture too much of an overview and see what's coming next too clearly. Thankfully, we had an accurate storyboard. Our producer and DOP had discussed which shots required certain focal lengths. There wasn't a need to try everything and see what worked. Each lens fulfils such a specific demand.
"Keeping Jolina in sharp focus during explosive movements was one of our greatest challenges," Maeter recalls. "Generally, you don't autofocus with cinema lenses. We did have a follow focus, operated manually, but we also stayed at faster apertures for a cinematic shallow depth-of-field – and to ensure we didn't get any noise from the camera sensor."
With exceptionally fast apertures from the longest to shortest CF lens, CREW10 faced quite the challenge. "Thankfully, the XEENs have a super-nice focus ring. Plus, they are consistently spaced across all models, meaning we didn't have to adjust the rig every time we switched optics," Maeter adds.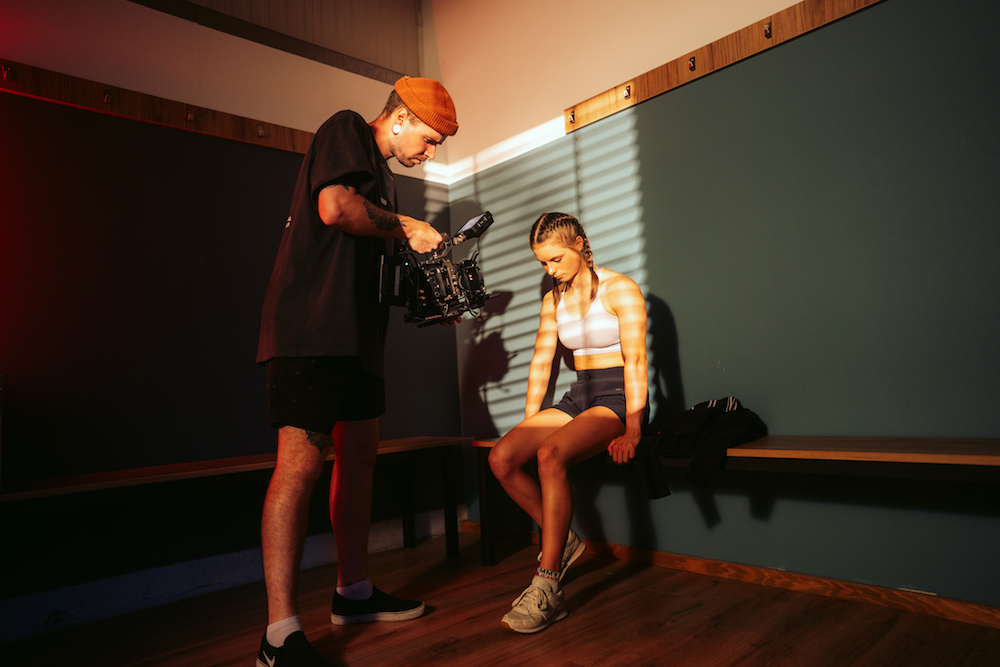 A PERSONAL VIEW
The different perspective of the 85mm was used to thoughtful creative effect, with the team seizing its longer reach to create a distinctive spectatorial feeling.
"At times, the camera was far away from Jolina, even though she still filled the frame. We wanted it to look like she was on her own, concentrating on what she does."
With such an affinity for the XEEN CF glass, choosing a favourite is no easy task for Maeter. Only thanks to his preferential eye for action, one prevails – almost.
"I like extremely wide-angle frames, so I suppose I'd choose the 16mm. Even this wide, the lens doesn't distort faces, and so many subjects look incredible. But I'd always have to combine that with other perspectives. It's a personal view of filmmaking, but I like to have a lot of choices, to make sure the opportunity to make something different is always there."
With the XEEN CF Cine Prime range, any filmmaker will find no less.
Visit xeenglobal.com for more information.
This article originally appeared in the November 2022 Issue of Definition. Read the full magazine here.