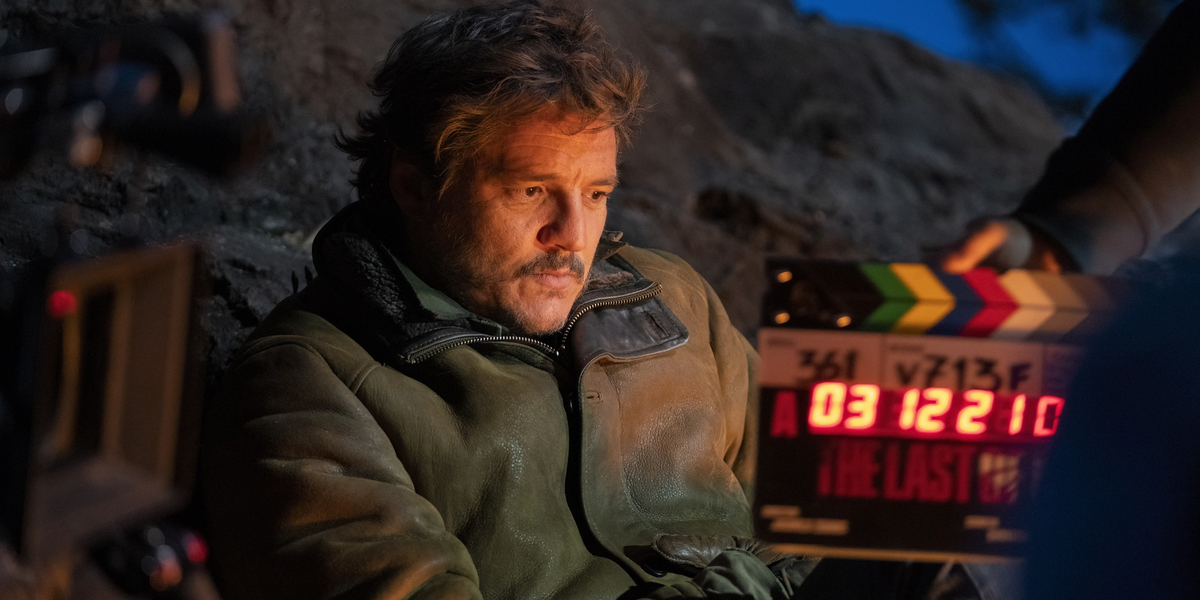 The Last of Us: Breaking the mould
Posted on Mar 31, 2023
This game-changing adaptation has mushroomed into a critical and commercial hit. The Last of Us DOP Eben Bolter reveals all
WORDS Robert Shepherd | IMAGES Home Box Office, Inc. and Eben Bolter
Adapting a video game to the visual medium of TV or cinema should come with a health warning. For every effort warmly received by critics and audiences (Sonic the Hedgehog), there are numerous that are nothing more than a cautionary tale (Super Mario Bros and Mortal Kombat). So, when the decision was taken to turn video game The Last of Us into a big-budget drama, a poisoned chalice was waiting.
This nine-part series is a post-apocalyptic drama based on the 2013 title developed by Naughty Dog. Most of the action takes place 20 years after a mass fungal infection caused by a mutation in the genus cordyceps sparks a global pandemic, transforming hosts into hostile, cannibalistic, zombie-like creatures.
"Writer and showrunner Craig Mazin had a 130-page show bible with the most detailed, thrilling breakdown of what the series was and how it should look and feel," says Eben Bolter, cinematographer on the series. "It was all thoroughly thought out between he and Neil Druckmann – Naughty Dog co-president – before we started the initial pre-production phase."
Describing himself as a 'day one player' of the video game, Bolter was more than familiar with the world; much of his job interview was spent discussing how the team would interpret this iconic look for TV screens.
"To be specific, we were interested in a cinematic naturalism – creating cinematic rooms, locations and situations without the artifice of Hollywood lighting, or glamorising close-ups," Bolter recalls. "My challenge to myself was to try to light sets completely from outside – or inside – using practical lights in shot. I would usually light a set for a wide shot, then, when we go in for actors' close-ups, bring in new lights to further enhance their shots. But on The Last of Us, we tried to embrace the imperfect; let actors move freely and react to the naturalism." If ever anything felt too lit or fixed, Bolter and his team would try less lighting, rather than more.
For those unfamiliar with the video game, it features a number of iconic shots and set-pieces. So, when it came to the same characters appearing in the same locations, the team were forced to weigh up whether it was sagacious to recreate the shot. The decision was to do it on a case-by-case basis.
"The answer was always an organic one; if we felt that in the room on the day it was still the best way to tell the story, then we would do the same shot, as to not do it would be obstructive to a fault," says Bolter. "But if the new realities of our sets or what the actors were doing required something different, we would absolutely do something different. There was never a case of looking at game shots on-set and being told to copy it, we just knew the source material so well that we were aware when we were doing the same or similar, and were okay with whichever idea was deemed best. There was no ego at all from anyone, everything was built with a shared love for the source material and a desire to televise the story in the best way possible."
CHOOSING THE KIT
If you're going to adapt a video game for TV with the same look and feel, then choosing the kit that will do justice to the original is a good start.
Ksenia Sereda shot the first episode of the series and established this on the Alexa Mini and Cooke S4s. Bolter says he thought it was a smart choice to shoot Super 35 to give the series a grounded, low-fi feel without slipping too far into old-school, while avoiding the ultra-modern look of large format. "For my episodes, I tried to shoot around a T4 to really feel the environment surrounding the characters, and only went wide open when absolutely necessary," he adds. "I shot three episodes out of the nine but was actually in Canada for the full year, also providing additional photography to other episodes as required. I wasn't constrained by any rules from episode 1 other than the camera and lenses. We could approach each one almost like a movie, so long as we were faithful to the wider world of The Last of Us, which Craig and Neil helped shepherd."
Talking of vintage, there definitely is a retro feel to the series. Bolter says it has a nineties quality because the world – in the series – comes to an end in 2003. "The technology is frozen in time, so the Earth becomes like a time capsule," he adds. "The billboards of 2003 will never change again. Nature will slowly reclaim and man's touch ends."
In order to get that nineties look, Bolter developed ideas with the colourist. "We had a 35mm film-feeling film stock even though we shot digitally," he says. "We shot on Cooke S4s. It's a low key, visible lens and some beautiful films have been shot with them. They don't have heavy, distracting features and are naturalistic and soft, giving it nineties charm without getting too vintage."
This article appears in the April issue of Definition. Read the full story here.