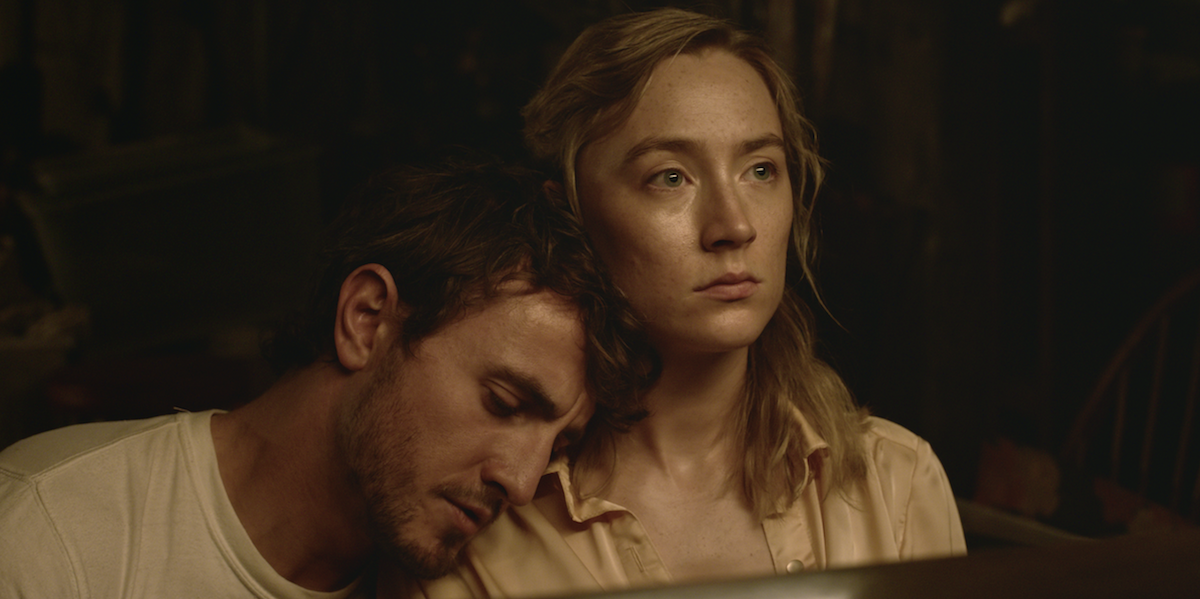 Uncanny valley: Foe
Posted on Oct 31, 2023
Grappling with AI doppelgängers, climate catastrophe and the nature of humanity itself, Foe is a sinister speculation on what the near future might hold. Cinematographer Mátyás Erdély takes us behind the scenes
WORDS Will Lawrence
"So long as you don't point your camera at the lighting truck, you immediately have an amazing shot," smiles DOP Mátyás Erdély. He is recalling his time shooting in the almost alien landscape of Australia's Winton Wetlands, a unique ecosystem occupying more than 20,000 acres a few hours northeast of Melbourne.
This land had once held a man-made lake which, when decommissioned in the 1990s amid environmental concerns, invited the deserts to sweep in. Around 150,000 now-waterless eucalyptus trees were left to perish. Their skeletons rise eerily from the sand, stretching in all directions. It was here that director Garth Davis elected to shoot his most recent film, Foe, an adaptation of the bestselling novel by Iain Reid.
"The area felt frozen in death, like Pompeii," says Davis, whose directorial feature debut, Lion, was nominated for six Academy Awards, including best picture. "It's powerfully spiritual."
This powerful location is integral to Foe's story, tone and design, prompting Davis to seek out a director of photography who would relish shooting in such an unforgiving environment. He had chosen to work with Greig Fraser, who scooped an Oscar last year for his work on Dune, but when scheduling conflicts arose, he turned to Erdély, the Hungarian cinematographer who shot the Academy Award-winning Son of Saul.
"The wetlands are a real gift," continues Erdély. "You look at them and they are just unreal. And the natural lighting is amazingly intense. The idea was to create a contrast between this claustrophobic house and this amazing dying landscape."
The "claustrophobic house" is a farmstead, which the production built out in the wetlands, and later recreated in the studio. It is home to a couple called Hen (Saoirse Ronan) and Junior (Paul Mescal), who live a few decades in the future, struggling in a world beset by severe drought. Stubbornly holding out at their dustbowl farm, which is set somewhere in a decaying American Midwest, the couple work dead-end jobs by day and limp through their fractured relationship by night.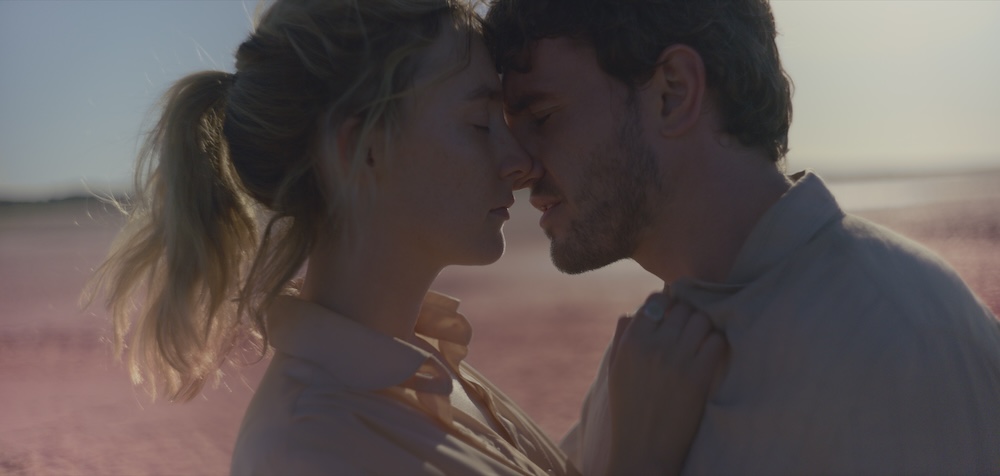 When an uninvited stranger (Aaron Pierre) shows up at their door with a startling proposal, the stitching of their life together begins to unravel further, the story unfolding as an intense threehander that raises questions about the nature of humanity, as well as AI, bringing the not-too-distant future to life in a mesmerising manner. Here, Hen's life is laced with melancholia, the farmhouse wrapping around her; a suffocating shawl that lays heavy on her otherwise light and creative spirit.
Whatever the overriding critical opinions of the film, none deny that Ronan's performance is exquisite. The same is true of the way in which Erdély and Davis have textured her tale. "The contrast between the house and the landscape immediately creates this amazing tension," Erdély says. "That was already written in the visual structure of the film."
Erdély's primary challenge when creating the stifling feel of Hen's life in the farmstead was to ensure the light remained consistent throughout. "You might have a five-minute scene shot over the course of a few days, and I have to think about what natural light I can use and what I have to fight.
"For example, if you're in a room and the sun comes in in the morning but it goes away in the afternoon, then I need to block the direct sun coming in so it's consistent throughout the day. You have to have an understanding of what you're dealing with because then you have to order certain equipment to make sure you can do it."
The equipment can be high-tech or low. When moving to Melbourne's Docklands Studios, which housed the first floor and basement of the farmhouse interior (along with the chicken farm and the space installation, OuterMore), Erdély needed equipment that would help create a seamless transition. He went "old-school," he says.
"We had to be really smart about how to connect these shots. We would cut from a shot that was captured on location to a shot that was in the studio, and we kind of went old-school with this by using Translites. That gave us control on set over the colour and the amount of light that is reaching the lens. Patrice [Vermette, the Academy Award-winning production designer] really fought to make sure they were perfect, and that was a massive help for us."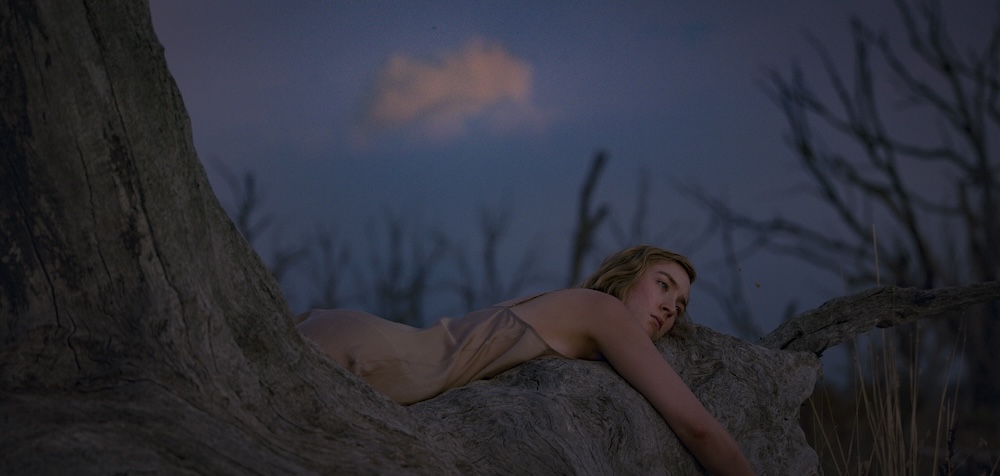 The time spent on set at Docklands was just as intense as the time spent on location, the nature of the film requiring Erdély and his team to shoot very close to the three actors. "Obviously, we want to make sure that whatever we do, we do it in a way that's the least intrusive to the actors as possible," he says, "but occasionally the camera has to be incredibly close to someone's face or to their performance.
"You do not want to compromise your vision. If I feel that I have to physically put the camera across the actors, then I would always talk to the actors, talk to the director, and make sure that they're OK. I think the biggest influence or inspiration for me was watching these actors at work. They are a really amazing cast and they were one of the reasons I wanted to work on the movie."
Ideally, Erdély would like to have captured the amazing cast on film, but was hindered by the dearth of film labs in Australia. "It is a sad thing there are no film labs in Australia anymore. How is that is even possible? I think that's something that needs to be fixed. And please quote me on that.
He turned to the Alexa 65. "We were able to get that camera system to Australia, which, I would say, is the best digital format there is. It has the biggest chip and an amazing format. It is the most cinematic, or most filmic, of all the digital formats, I think, and it's actually really, really beautiful.
Erdély likes its heft. "The camera physically is nice and big and heavy, which I really like. It's great for handheld work and it's always nice to have toys like it. I always enjoy the big, big cameras."
Later this year comes Erdély's next film, Iron Claw, which looks into the life of professional wrestler Kevin Von Erich and features Zac Efron in the lead role. "Just be very excited," laughs Erdély. "Watch this, watch that – the same guy shot it. I really hope that it is different. It's the opposite of Foe in many ways, but there are also a lot of similarities, because it's also a very emotional film."
This story appears in the November 2023 issue of Definition.