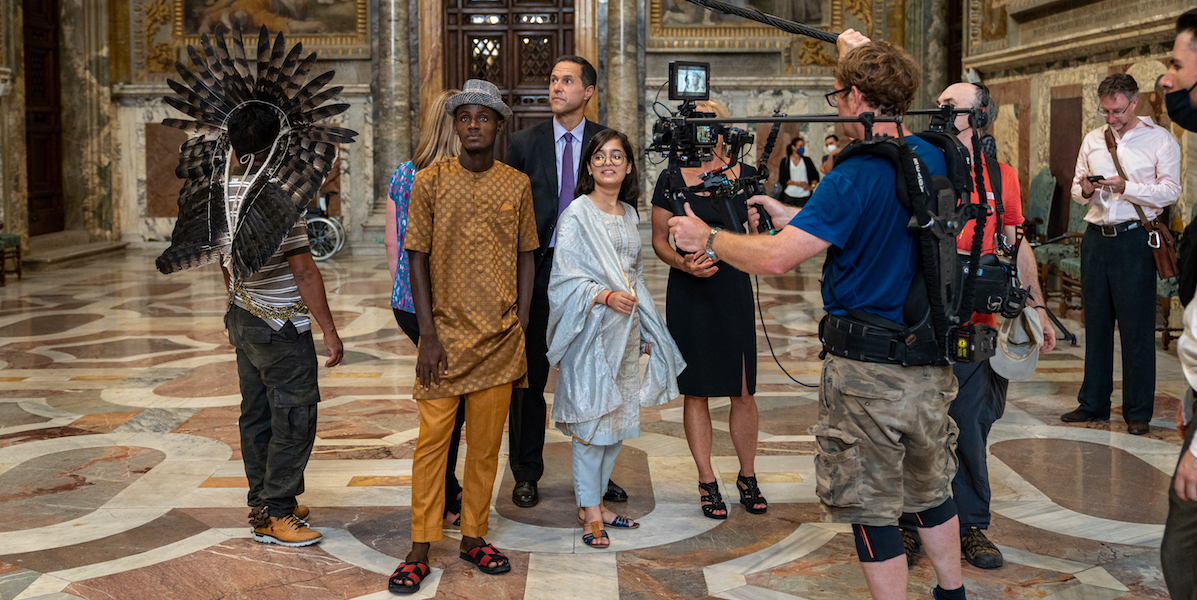 Father nature: Pope Francis' The Letter
Posted on Feb 10, 2023
Pope Francis' climate crisis letter received global recognition, thanks in part to this hard-hitting film
WORDS Robert Shepherd | IMAGES Various
When Pope Francis wrote Laudato Si' (Praise Be to You) in 2015, he may have thought it would go largely unsung, like many encyclicals that come out of the Vatican.
The letter, subtitled 'On Care for our Common Home', sees the pontiff lament – among other things – environmental degradation and global warming. He calls for all people of the world to take 'swift and unified global action'. The groundbreaking papal intervention describes climate change as a symptom of both inequality and humanity's broken relationship with the natural world. We must, as Pope Francis writes, 'hear the cry of the poor and the cry of the Earth'.
Ellen Windemuth, producer at Off the Fence – the production company behind Academy Award-winning Netflix documentary My Octopus Teacher – met producer Martín Nova and executive director of the Laudato Si' Movement Tomás Insua at a Vatican conference. Discussing the encyclical, they agreed they wanted to bring the message of the pope's letter into a live-action film. The premise was to allow the voice of the unheard to speak.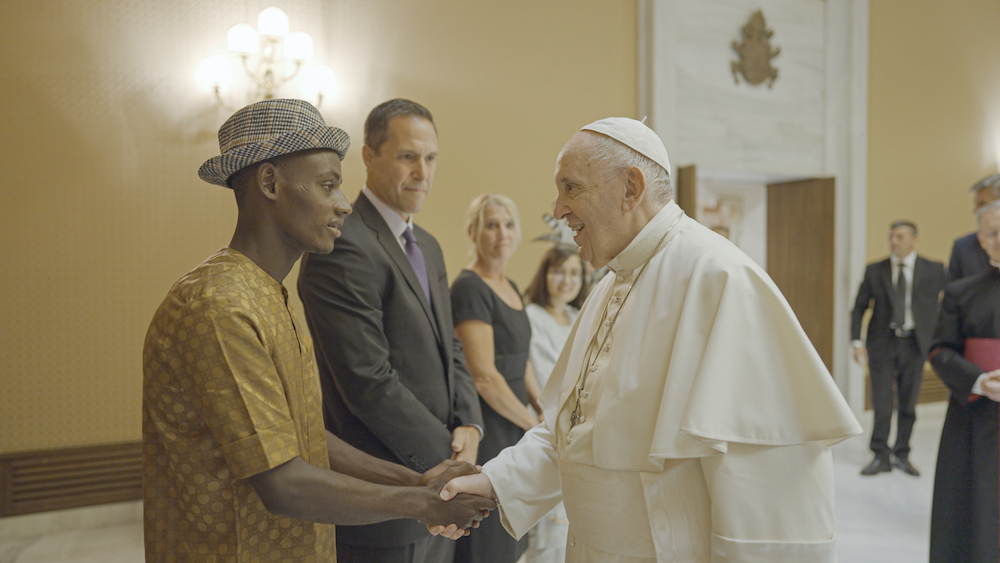 The result, The Letter: A Message for Our Earth, is a YouTube Originals film made by OTF. Director Nicolas Brown was tasked with visualising a storyline for four voices that have gone unheard in global conversations about the climate disasters facing humanity.
The film chronicles the journeys of leaders hailing from Senegal, the Amazon, India and Hawaii in their bids to bring perspectives on climate injustice for wildlife, the poor, the indigenous and the young into dialogue with Pope Francis himself. It's an invitation to people of all walks of life to take on a spiritual and ecological journey.
"This film was conceived in the pre-Covid period, gestated during the pandemic and birthed post-pandemic," explains Carla Rebai, story producer at Off the Fence. "The nature of the project itself meant filming in all corners of the world, bringing various logistical and technical challenges."
This article appears in the February 2023 issue of Definition. Read the full story here.