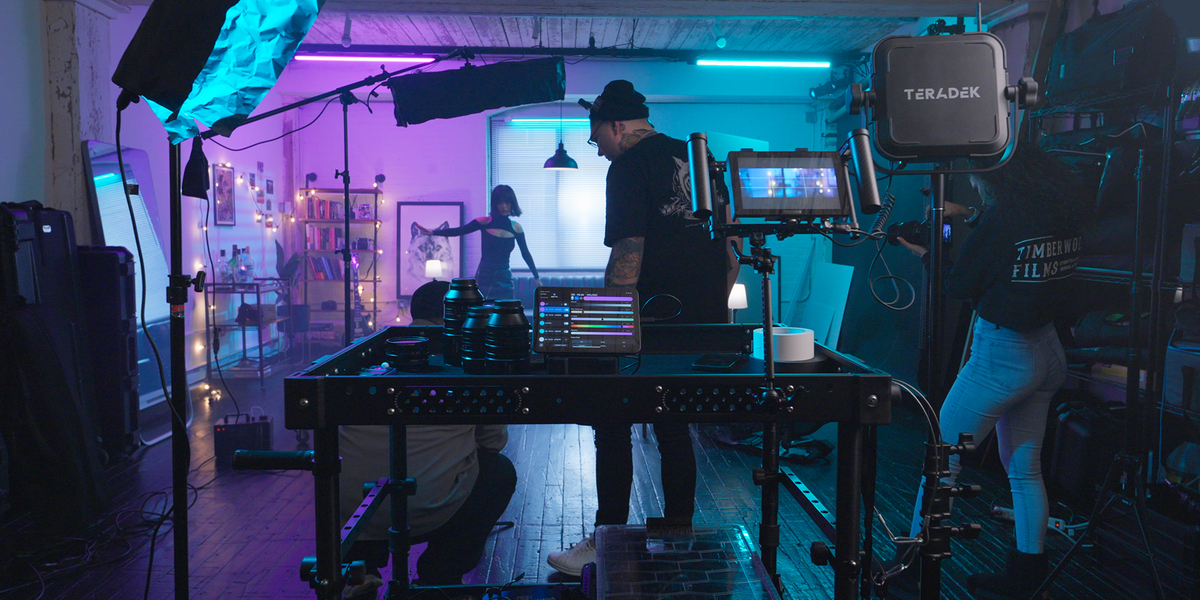 Quasar Science releases lighting design app 'starCTRL'
Posted on Jan 26, 2023 by Katie Kasperson
The app enables remote control of Quasar's Rainbow series
Quasar Science, a Videndum brand, recently announced its new lighting design app, 'starCTRL'. The free iOS app, available on Apple's App Store, allows Double Rainbow and Rainbow 2 RGBX users to remotely control their LED light fixtures via an iPhone or iPad.
starCTRL users can adjust colour, change effects and configure presets on up to seven Rainbow series lights at a time. As long as the Rainbow fixtures are in 'starCTRL Mode', the app will automatically recognise them.
The app promises a user-friendly interface, with three main tabs for easy operation. The 'Control' tab lets users adjust settings that include light intensity, colour temperature and saturation. The 'Preset' tab contains any pre-configured settings, allowing for a quick selection. Lastly, the 'FX' tab lets users fine-tune other parameters – such as fade levels and speeds – to their exact specifications. Additional features include 'favouriting' colours and effects and creating groups of multiple light fixtures.
starCTRL is available for download from the App Store. Learn more by visiting Quasar Science's website.
Introducing starCTRL