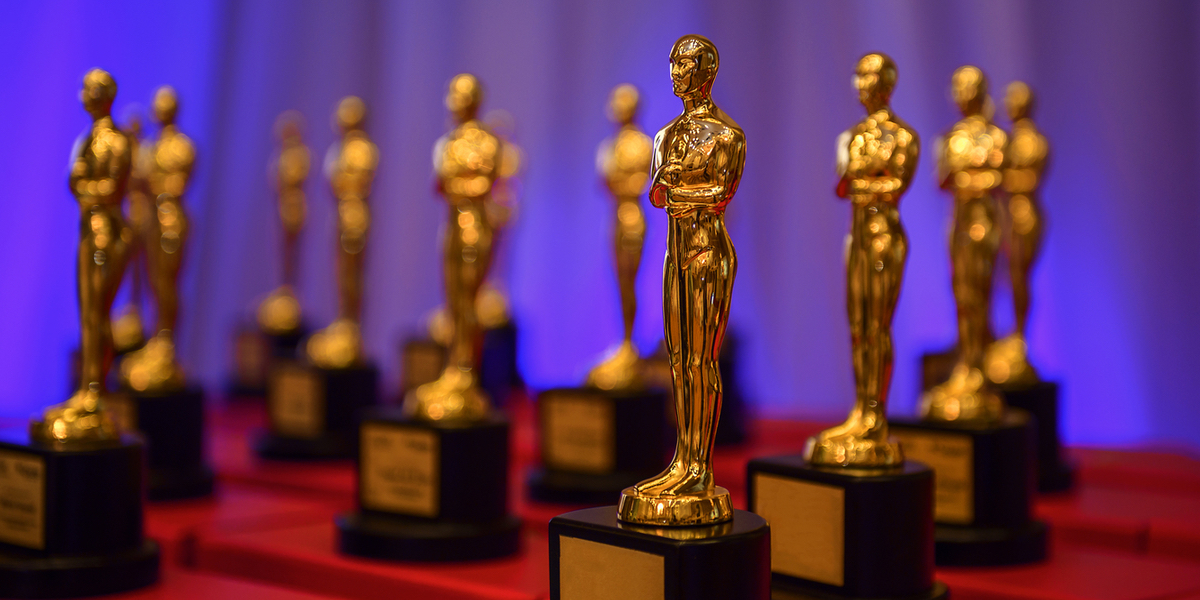 Navalny and Avatar: The Way of Water win Oscars
Posted on Mar 14, 2023 by Katie Kasperson
Two of Definition's previous production features – Navalny and Avatar: The Way of Water – won at last weekend's Oscars ceremony
The 95th Academy Awards, honouring films released in 2022, premiered on Sunday night (early Monday morning in the United Kingdom). Everything Everywhere All at Once swept the ceremony, winning seven Oscars including Best Picture, Best Directing and Leading Actress, Supporting Actress and Supporting Actor. All Quiet on the Western Front followed with four impressive awards, including International Feature Film and Cinematography, while The Whale's Brendan Fraser won Best Actor in a Leading Role, with those behind his prosthetics taking Makeup and Hairstyling. 
Among the winning films were Navalny for Best Documentary Feature Film and Avatar: The Way of Water for Best Visual Effects. Vested interests aside, Definition covered both films in previous issues, speaking to those closely involved in their production.
"Much will be written about James Cameron's wonderful vision and storytelling, and the stunning work by the VFX crew," wrote Definition's Acting Editor, Robert Shepherd. His prediction proved largely correct, as Avatar's VFX brought home the gold. "But less will be said about an unsung, yet integral aspect," he continued, referring to the film's colourisation.
Much of Avatar: The Way of Water takes place, of course, underwater. Yet instead of shooting entirely in the ocean, James Cameron combined ole' reliable – a swimming pool, famously used to simulate the freezing waters of Titanic – with digital colour correction in post-production.
"Even though Pandora is a world we haven't been to, it has to be realistic and believable. It takes a certain amount of nuance to get it just right, so that people believe it's the real thing that was photographed," said Avatar's colourist Tashi Trieu. "That's the amazing thing about this movie." The Academy clearly agreed.
For Definition's December issue, Lee Renwick spoke with Navalny's cinematographer, Niki Waltl, about the now award-winning documentary's "distinctly crafted aesthetic." "Daniel [the director] and I wanted to tell the story more like a fictional film than a typical documentary," said Waltl. "A word I don't like so much, but one that describes the look quite well, is 'thriller.'"
The feature includes a confessional phone call about Alexei Navalny's attempted assassination, which was breaking news at the time of filming. "When you see jaws dropping to the ground, you can sense that something unbelievable is going on. I was simply hoping my camera wouldn't run out of battery," said Waltl. Though it would have been the perfect cinematic twist, Navalny's creators bore a political responsibility, sharing the call with journalists and sacrificing some of the film's 'thrill' in the process. Regardless, not all was lost, as indicated by Navalny's Oscar.
Other Oscar-winning films included Guillermo Del Toro's Pinocchio (Animated Feature Film), Black Panther: Wakanda Forever (Costume Design), RRR (Original Song), Top Gun: Maverick (Sound) and Women Talking (Adapted Screenplay). Three short films – The Elephant Whisperers, The Boy, the Mole, the Fox and the Horse and An Irish Goodbye – also took home statuettes.