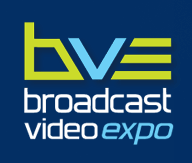 EMAP Buy Out VCM To Run BVE 2011 Show
Posted on Jul 7, 2010 by Alex Fice
BVE 2011 will now not feature VCM Events the original organisersEmap has announced the acquisition of Broadcast Video Expo and The Production Show from its joint venture partner, VCM events. Emap had previously owned a 55% share of the business in a joint venture with VCM.
Emap's plans for 2011 are already in full swing and include a new 3D Revolution seminar room, enhanced Audio Room, larger post production suite and improved VIP programme.
They claim that the 2011 show will be 15% bigger with more exhibitors and seminars. It takes place on 15-17th February 2011, Earls Court 2, London.