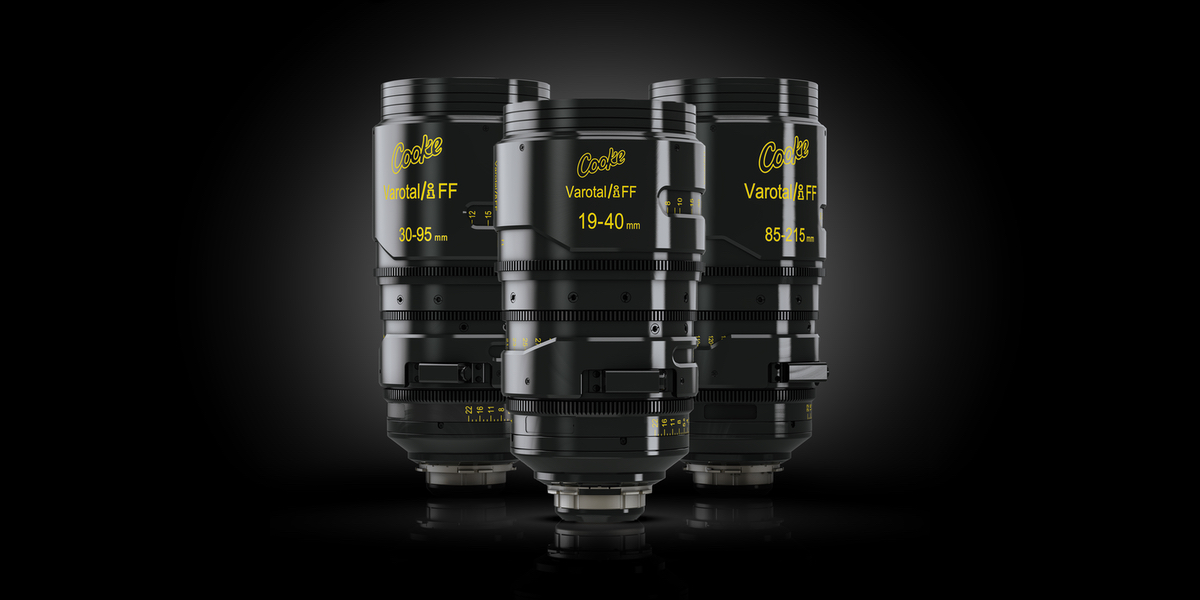 Cooke Optics completes zoom lens series
Posted on Nov 7, 2022 by Katie Kasperson
Cooke Optics' latest lens is a lightweight wide-angle
Cooke Optics has released a 19-40mm zoom — the final lens in its Varotal/i FF series. Together with a 30-95mm and 85-215mm, the trio covers an equivalent focal range of almost 200mm, giving cinematographers breadth and versatility during the production process.
The Varotal/i FF zooms offer a T2.9 aperture, with minimal focus breathing, impressive resolution, and organic skin tone throughout the series. They also match Cooke's S8/i FF and S7/i FF lenses, facilitating a seamless switch between prime and zoom and preserving the cinematographer's vision. The 19-40mm is the widest of the Varotal/i FFs, with a minimum focusing distance of 320mm — ideal for Steadicam close-ups.
The Varotal/i FF lenses are relatively compact — each weighing between 3.5 and 4 kg, with a fixed diameter of 114mm — enabling cinematographers to carry all three at once. Each is coated with a PTFE finish, protecting against scratches and water damage. Cooke's /i Technology accesses data from both the camera and lens via cable connector.
The complete Varotal/i FF series is available online either for purchase or hire. Users can also test the lens trio at this year's EnergaCAMERIMAGE festival, taking place 12-19 November in Torun, Poland. For more information, visit cookeoptics.com.