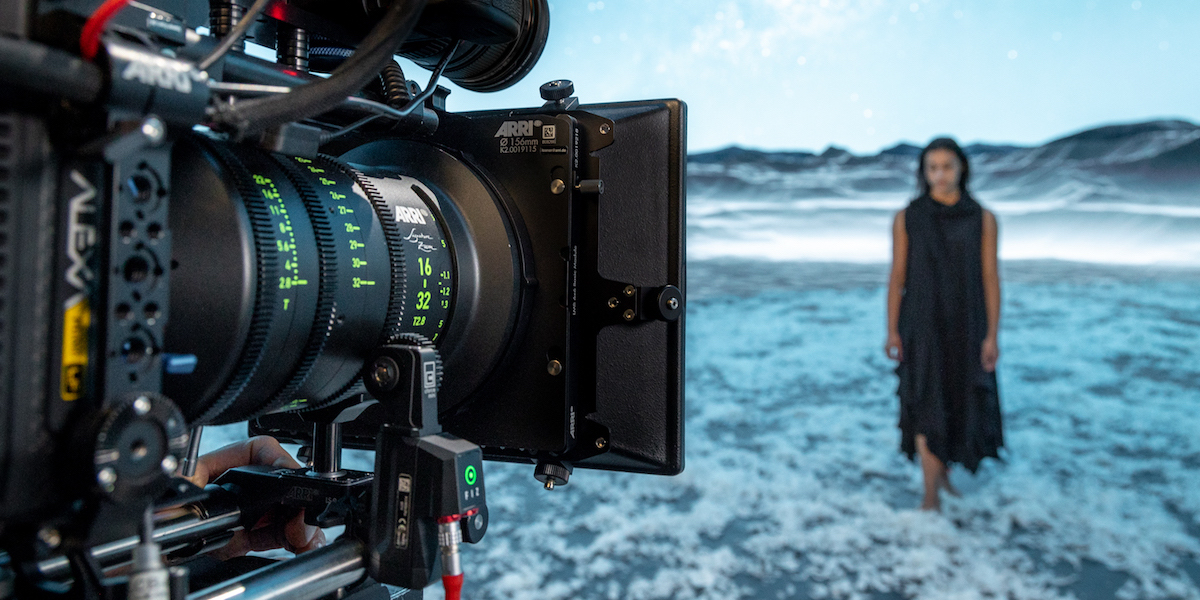 Looking glass
Posted on Dec 20, 2022 by Lee Renwick
Not all lenses are made equal, but that's what we love about them! Here, we examine some recent advanced additions to the optic world – from distinctive looks to practical assets
For many decades now, cinematographers have been spoilt for choice when it comes to lens selection – and rightfully so. Between focal length, aperture, optical quality and now many more modern attributes, they offer a delightful range of looks – each designed to complement or juxtapose the equally distinctive aesthetic of a particular camera. Today, expansion shows no signs of slowing down.
In fact, a recent assessment by Transparency Market Research revealed the global cinema lens market is set to reach a value just shy of $2.5 billion within the next nine years. That's highly promising for the industry at large, but for us, it's raised a more creative question. What is in demand and why? Perhaps the best metric to predict what's coming is to look at the exciting recent developments. Here's what's hitting sets lately – and why it matters.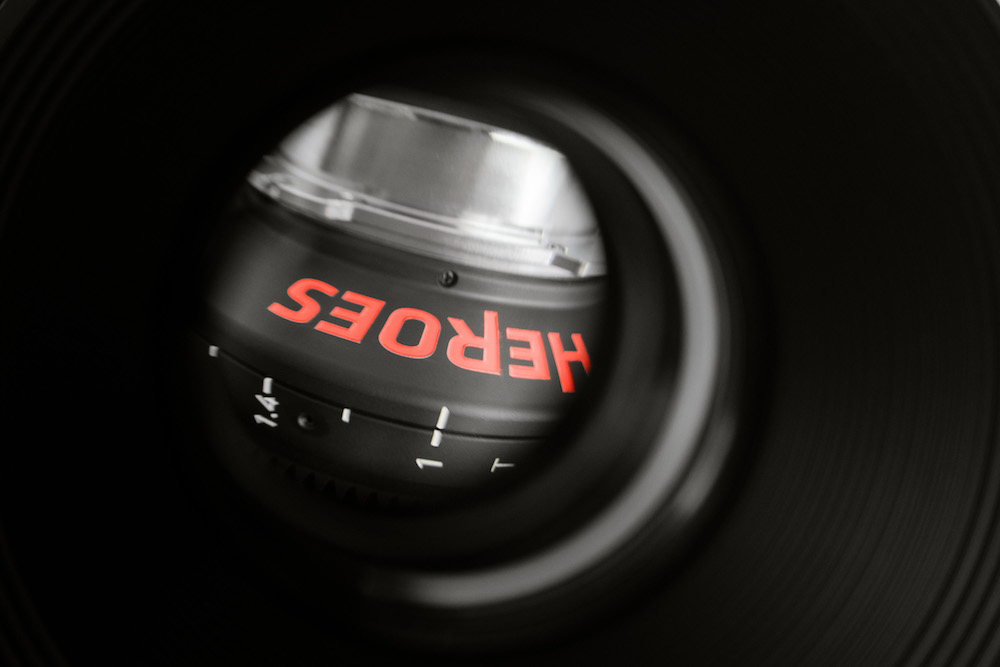 UNLIKELY HEROES
Arri Rental has listed some truly unique additions amid its batch of exclusive lenses. The aptly dubbed Heroes series consists of 'eclectic lenses with optical superpowers', and a first glance alone indicates they live up to their name. Limited to two small, individually branded lens sets at present – although limited may not be the best choice of words when examining the launch offerings – the series is promised to evolve.
The first set of Look primes add a level of control and variability to optical detuning. It's a popular choice in the modern era of supremely high-resolution digital sensors, but has remained a more expert process until now. On top of aperture and focus, the lenses feature a third ring which controls incremental detuning of the glass. Characterful flaws can be creatively applied to shots made just moments apart – or even within a single take.
On the contrary, the second set of T.One lenses are all about providing optical quality where other glass brands may falter – namely, at extreme apertures. Arri Rental lists this new line-up as 'a T1 stop you'll actually use', promising the gorgeous bokeh and low-light practical benefits you would have expected, with no additional flaws compared to its slower, stopped-down speeds.
The Heroes optics are all the more surprising for their contrast to Arri's more standard lens sets. Signature Primes, for example, remain at the cutting edge of modern performance. The 16-piece collection provides incremental coverage from 12mm to 280mm, fast T1.8 apertures across the board, and an admirable look that straddles sharpness and cinematic flattery. Focus breathing and distortion are kept to a bare minimum to aid lens tracking – and then there's data collection.
Arri's Signature Primes saw the launch of the brand's LDS-2 system, serving to embed crucial data into original camera negatives. It's a fundamental step for speeding up the VFX workflow, but also garners efficiency on-set. Necessary parties can view lens data on Arri's WCU hand unit, via in-camera status overlay, or on a connected monitor. A first assistant camera, for example, can easily assess whether a subject is in focus.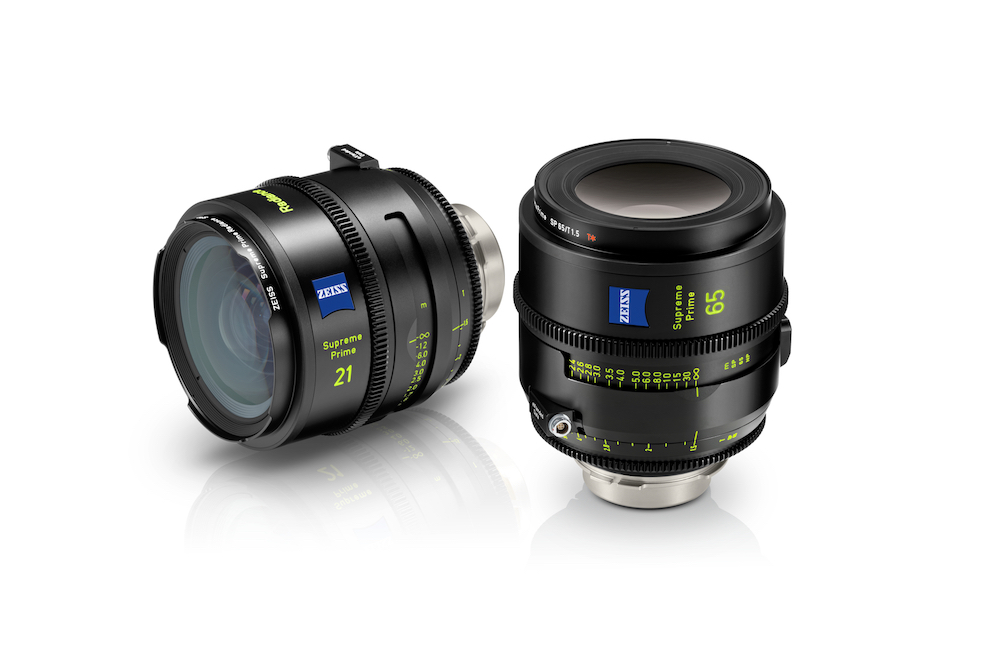 CREATIVE FLARE
Zeiss Supreme Primes have been a staple for some time, but following technical developments the brand has launched a Supreme Prime Radiance set, which has been collecting awards throughout the year. As the name suggests, these optics create cinematic flares, with more convenience, control and quality than most filters provide.
Performance is the result of a revised T* Blue coating – also serving to maintain contrast and avoid transmission loss. Planned and reproducible lens flares will be a welcome technique for many cinematographers, who value a clean image with more predictable results than vintage glass can offer. Lenses that create unforeseen looks will always be in vogue, but there's sure to be a market for choices like this, which bring the best of both worlds together.
A LITTLE SQUEEZE
Anamorphic lenses were, for a long time, reserved only for projects with a suitable budget and scale.
More recently, however, their artistic benefits have become available to more creatives for use in a greater variety of ways. Schneider-Kreuznach's Isco4all lens series is a perfect example. Based upon three spherical lens options at present – 43, 58 and 85mm, all of which are T2.4 – an anamorphic add-on produces a 1.5x squeeze. While perhaps better-suited to the owner-operator audience, who can utilise spherical or anamorphic glass on the appropriate projects, these lenses are currently available for rental only. Still, broadened possibilities on any set are never anything but welcome.
Elsewhere, Sirui has launched the smallest full-frame anamorphic lens to date. The Saturn 35mm T2.9 measures just 103mm and retains a lightweight balance thanks to a carbon-fibre front barrel. There's a constant 1.6x squeeze throughout all focus points and, naturally, the lens makes handling more seamless than ever. Placed aboard gimbals, remote tracking vehicles and drones, there's boundless potential for shot types – all complete with classic oval bokeh and linear flares. There are mounting options for a handful of professional consumer cameras, as well as Sony Venice and Red for the cinema market.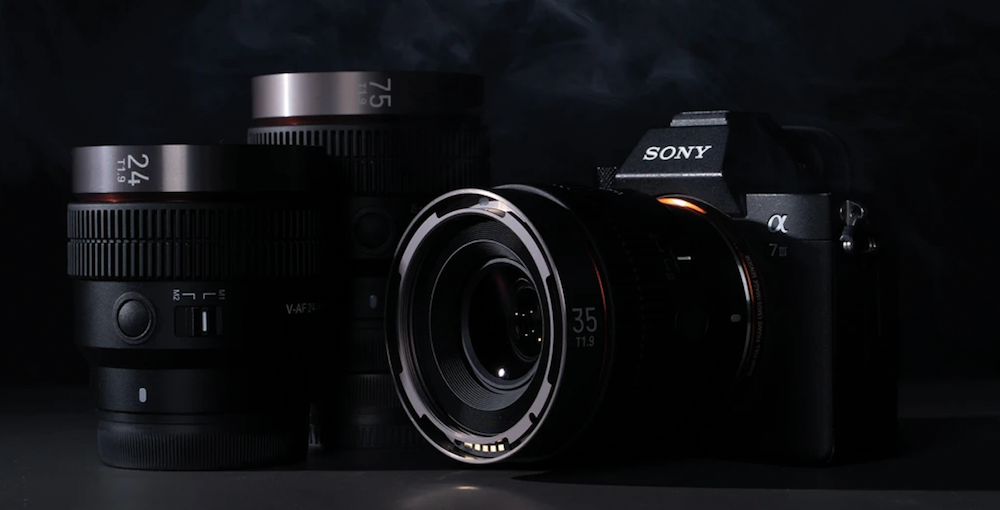 STAY FOCUSED
To the alarm, or perhaps joy, of first assistant cameras everywhere, Samyang has released what's purported to be the first set of autofocus lenses specifically designed for high-end cinema use. While manual focus pulling is far from a dying art, and will undoubtedly remain standard procedure across virtually all productions, the prospect of autofocus on film sets can't help but raise an interested eyebrow. For smaller crews, or during sequences that challenge human capabilities, it may prove an invaluable asset.
V-AF cine lenses all feature a T1.9 aperture and are currently available in 24, 35 and 75mm focal lengths. New 20 and 45mm options are set to be added in due course. To maintain suitability with current practice, the optics are designed with follow-focus gearing, spaced equally across the set for efficiency. Resolving power can match an 8K sensor, and there will be a suite of unique focus functions, a focus save feature and a setting which allows addition of personalised modes via firmware.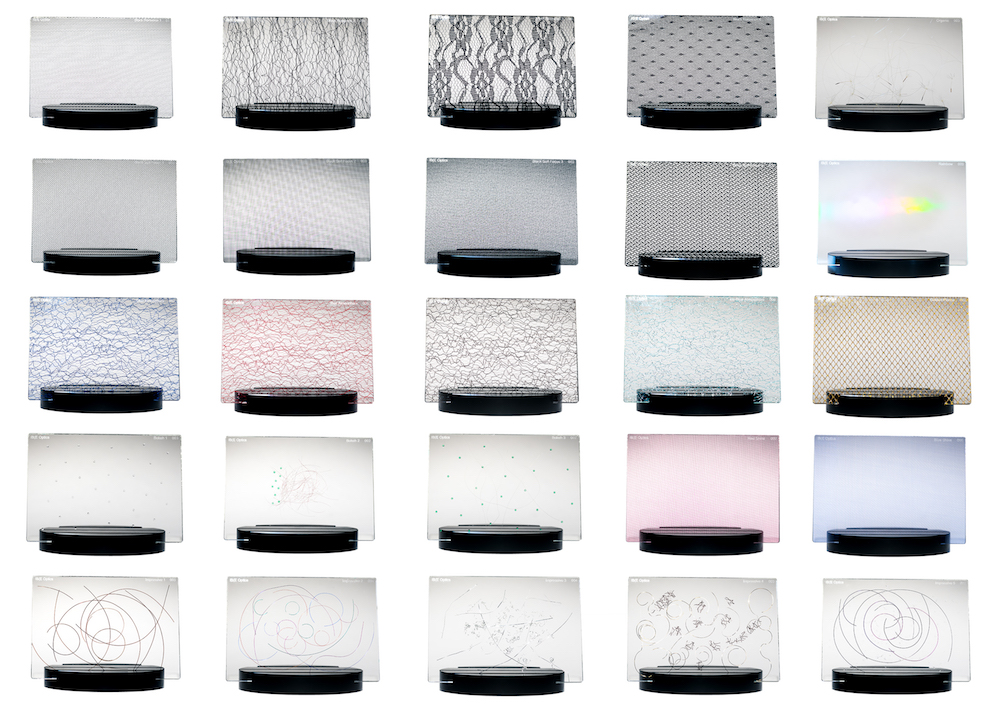 A HELPING HAND
Some creative effects could never be imbued directly into a lens – but that's where filters come in. And few have released such diverse and well-designed options as IB/E Optics. Across the Premium Effect Filters range, filmmakers can find atmospheric colours, bokeh and sunburst flares, romantic diffusion and more. Best of all, these filters provide varying degrees of effects, for more subtle looks throughout a production or a bold statement during a pivotal shot. The brand's experience with cine lens manufacture is promising as far as unity between optic and filter is concerned; it's certainly one to watch.
With such a wealth of developments within the last few months alone, who can say what the coming years hold – let alone the next nine? If predictions are correct, business will continue to boom, which means never-before-seen production tools, new realms of creative potential and – best of all – more gorgeous cinematography. At Definition, we can't wait.
This article appears in the January 2023 issue of Definition. Read the rest here.