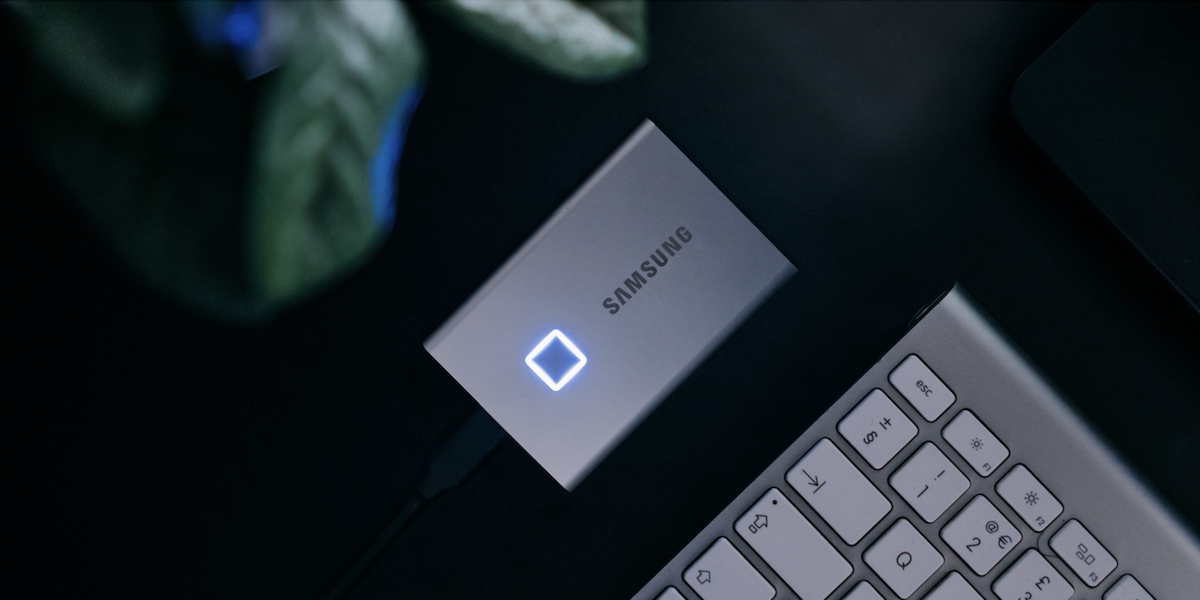 Samsung: Getting an upgrade?
Posted on Jun 23, 2023
Lighting cameraman Ed Lister puts the Samsung Portable SSD T7 Touch through its paces for a quick-turnaround skincare commercial
Advertisement feature
ED LISTER IS what you would call an all-rounder. A lighting cameraman and self-shooting producer-director working in broadcast TV and high-end branded content, he's a man in demand.
While that is the highest compliment one can be paid, it also means he's always on the move – and prefers to travel light. "Often days on location are hectic. If there's not someone designated to back up the memory cards for the client, it's usually done at the end of the day," he explains. "The last thing we want to be doing is waiting for an extremely slow transfer. I've been there waiting for an hour per card before with slow drives. After a long day, you just want to be on the road home – it's tedious!"
Lister's latest project is making a skincare commercial for prime-time broadcast, so a small, lightweight and mobile means of storing files with quick transfer speeds was right at the top on his long list of priorities. He thought he would try out the Samsung Portable SSD T7 Touch to see if would do the job that others could not. "I used the portable drive to safely transfer new content from memory cards," he explains. "This was done on location on the day."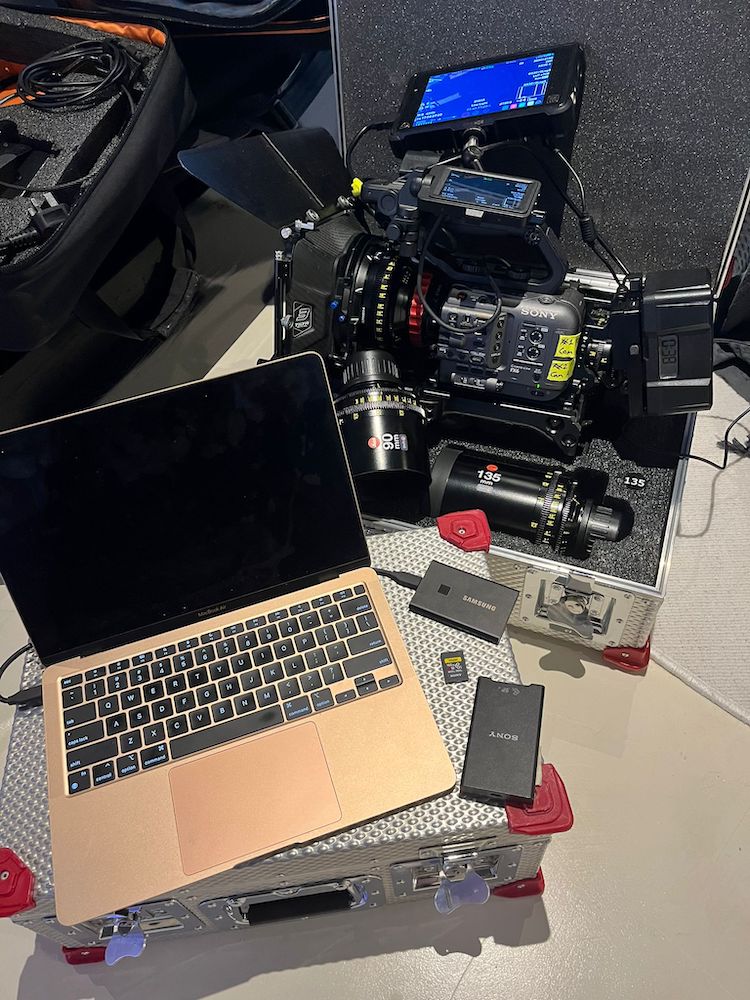 SPEED DEMON
Lister was particularly impressed with how it helped him save time. He would normally need to juggle a number of different devices in order to do one job.
"Something I absolutely adore about the Samsung Portable SSD T7 Touch is that, with many camera systems, you can plug it in and use it as a source of storage to record media directly onto," he adds. "This enables fast write speeds and extremely high-bit-rate codecs, including Raw video, without having to constantly hot-swap cards thanks to its massive volume of storage."
So impressed was Lister that, when his team shot a museum install film all on pocket cinema cameras, they acquired multiple Samsung portable drives – which all surpassed expectations. "We were recording Raw video as the content was being played on huge screens," he details. "Each camera only needed one portable drive. The 1050MB/s and 1000MB/s read and write speeds enable me to edit directly, which is perfect for any kind of travel."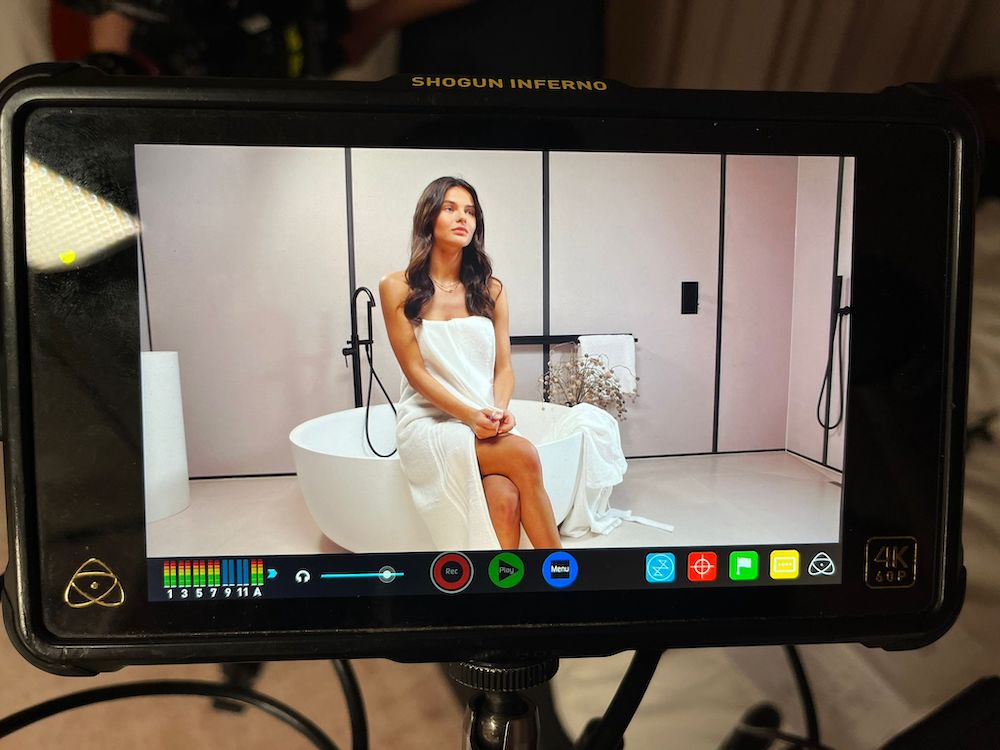 BIOMETRIC BRILLIANCE
The Samsung Portable SSD T7 Touch comes with four times fingerprint security, password protection as well as AES 256-bit encryption, ensuring confidential data is fully protected. This comes in handy when shooting videos of a sensitive nature, or branded content under NDA contracts.
"You know it's safely locked away. Also, if a colleague picks it up there's no chance of it being wiped by mistake!" he adds.
Another standout feature is its design – Lister was bowled over by the 85x57x8mm size and a mere 58g weight. "Being so slim and lightweight, it's perfect to take out on location, kept in a small pouch with my laptop. It's great for whatever cramped space you find yourself in, usually with hardly any room to set up a DIT area. It transfers on the fly, wherever I am, and I'm confident it can take a knock." Indeed, its tough body withstands drops up to 2m.
The Samsung Portable SSD T7 Touch also has an LED square that illuminates to keep you informed of its status at a glance – making life out on location much easier.
"It saves massive amounts of time for me and my clients – which is invaluable!" he exclaims. "It's always a huge weight off knowing I can use it anywhere, with 100% confidence in its ability. I constantly keep one high up in my camera bag specifically for this reason."
Learn more at samsung.com.
This article appears in the July 2023 issue of Definition. Read the full magazine here.