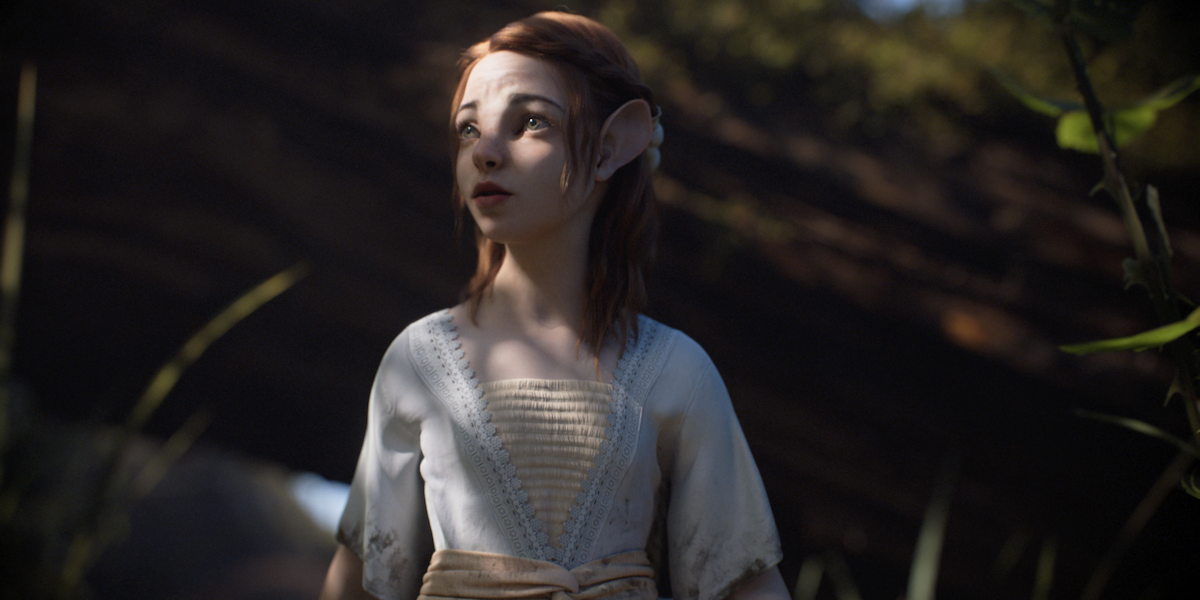 Nine-inch tales: Brave Creatures
Posted on Jul 21, 2023
One of the world's leading VFX specialists explains how he filmed nine-inch creatures for a solo project
WORDS Robert Shepherd | IMAGES Adam Valdez
Growing up in California meant Academy Award-winning VFX supervisor Adam Valdez lived in the shadows of the production facilities where Disney created its celebrated animations. Yet it was his love for the worlds and creatures imagined 5000 miles northeast of the Golden State that instigated his artistic fervour.
"I consumed fantasy books such as The Lion, the Witch and the Wardrobe and all the Narnia stories," he says. "Then, when movies like Time Bandits came out, things like that resonated with me. The original Watership Down animated series, too. I had a lot of British influences on my life as young person. Monty Python was one of my favourite comedy things to watch."
Having now lived in the UK for 20 years, Valdez says there's something about these shores that lends itself to mythical worlds.
"I think when I moved to the UK and started to walk in the woods and go around the British Isles, I'd see all these beautiful landscapes and how it inspired the likes of Tolkien's The Lord of the Rings. It was like closing a circle for me – I could see the clear interconnection between fairy stories and the land."
Valdez explains how many years ago he had "the idea to do something in this setting," and has now finally managed to realise that project.
"I asked myself: 'What if fairies were just creatures that needed to survive, rather than these magical beings in mythology?' Not out of a dogma about realism but as an exploration of what it's like to be that small."
The ideas originated before the pandemic, but came at a time when Valdez could sense echoes of the Roman Empire in the real world.
"There are still empires in our world, so the basic concept was an empire of winged fairies and the relationship between them and birds, for example – the conflict between them. So, there's a backdrop for a series I've been tinkering with. I was talking with some producers in LA that I'd worked with. We were getting a pitch together and I was made aware of Epic Games, which makes this very cool software that we were already using for certain things. Epic was looking for creatives to give project grants out to, to push the use of Unreal Engine."
Behind the Scenes: Unreal Engine
What came next is Brave Creatures, a seven-minute teaser – hopefully for a longer-form series – set in the heartlands of Elysia. The world is on the brink of war, so the protagonist, Aja, risks all to reach a mysterious source of power.
"This piece is the coming together of lots of strands – what I can do as a creative person, the things that inspire me and if we could wade into that territory," Valdez says. "Also, there's a big question about cost right now, as there's been a massive reset since the pandemic. The streaming-war bubble has burst, so it's good timing in terms of figuring out clever ways to use tech to accelerate and expedite creative processes. There's always a question with scripts: 'Can we do this? Financially can we make this idea?'"
Funding aside, Valdez opines that it's also a good time to make rich, engaging work in animation for broad audiences, and not just children.
"There's a vast spectrum of work aimed at children, or very mature stuff that's inappropriate for kids – but not much in the middle. That's the space I'm interested in exploring. We've been trying to take game technology and create an experience that lends itself to creativity."
Traditionally, using computer graphics software could be slow and cumbersome, due to the reliance on specialists and multiple pieces of software that specialise on different parts of the process. Valdez explains how Unreal Engine "brings it all under one roof" for filmmakers.
"It's a rich tool set," he says. "As a filmmaker, you go: 'Oh yeah, there's light and atmosphere and the lens feels like a lens when I look through the camera in that tool'. You can also use VR headsets, because the engine has the horsepower to drive them. That means you can get the immersive feeling of being in spaces, which is critical to set design, blocking your action, working out where your camera positions are and so on. So, there's a lot that comes together with that technology. It's very filmmaker friendly."
This article appears in the August 2023 issue of Definition. Read the full story here.
Brave Creatures: Short Film