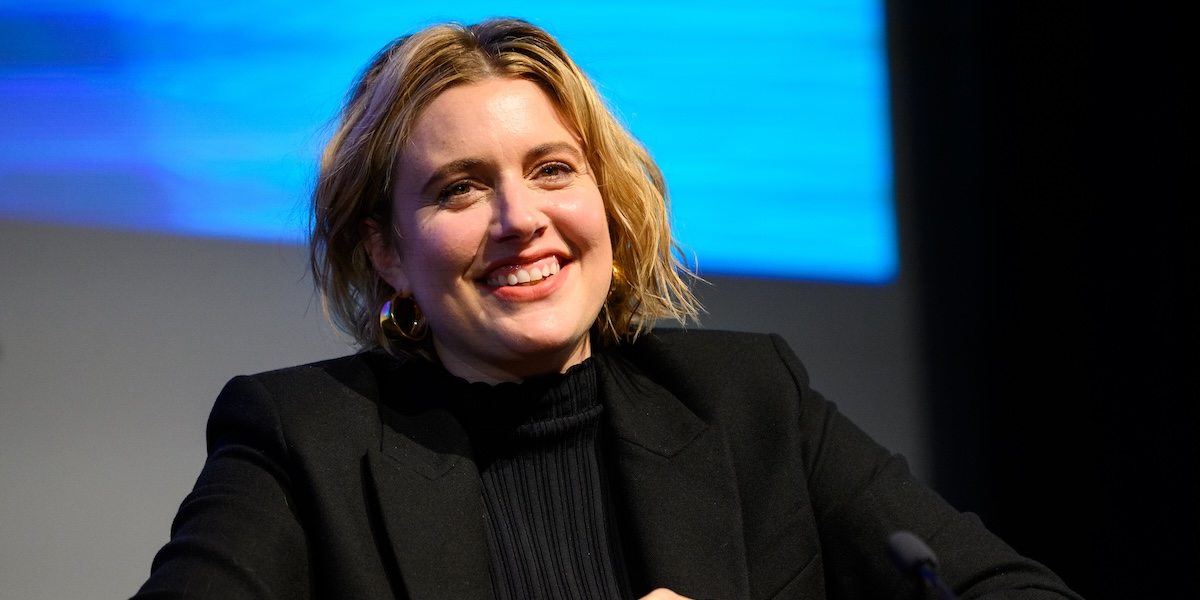 Greta Gerwig talks process at BFI
Posted on Oct 31, 2023 by Katie Kasperson
This year's London Film Festival, hosted by the British Film Institute (BFI), included a series of 'screen talks' featuring the industry's brightest writers, directors and filmmakers – Greta Gerwig being among them. Hot off the critical and commercial success of Barbie, Gerwig – with Peep Show and Succession creator Jesse Armstrong moderating – discussed her impressive career and her creative process.
Gerwig began as an actress, working in theatre before switching to film. "Independent films were opening up in a certain way because of digital – being able to shoot pretty good-looking things on digital cameras," she explained. "Also, Final Cut was on computers. You could make a movie with less."
Gerwig is also an experienced dancer, giving her a unique perspective on cinematography. "I started seeing the camera as another person that was dancing in the space," she noted. "With Lady Bird, I made rules about how I was going to move the camera – or not move the camera. I thought of everything as a presentation within a frame." With Little Women, Gerwig had "the opposite feeling", instead wanting the camera to be "alive and curious" like the characters themselves.
Gerwig's third film, Barbie, more closely resembles Lady Bird, again being "presentational, but drawing from a different aesthetic, which was more like a soundstage musical," she described. "How the camera is breathing and moving and interacting is as important in blocking as anything. It is less a machine and more of a person."
Gerwig is also a talented wordsmith, being the writer (or, in Barbie's case, co-writer) on all three of her directorial endeavours. Although she described writing as a painful process, it's also the most flexible. "As I started in independent film, you can spend ages working on your script, and it's free. You can try to get very precise with it, so that you know what you want to shoot," she said.
Gerwig often sits in with her editor, Nick Houy. "He's very calm, very rigorous. He takes notes and feedback and really leans into it," she beamed, noting that "a lot of cuts I have, I write in. Most of my movies are pretty close to the scripts."
Although all three of her features have been well received, Gerwig's not always confident they will be. "I don't know if something's going to be a good idea," she said. But with Barbie, she described the filmmaking process as being "so joyful, I thought: 'If I can make a movie even a quarter as fun to watch as it was to make, then maybe we've got a shot.'"
This story appears in the November 2023 issue of Definition.
Cover photo by Joe Maher/Getty Images for BFI.