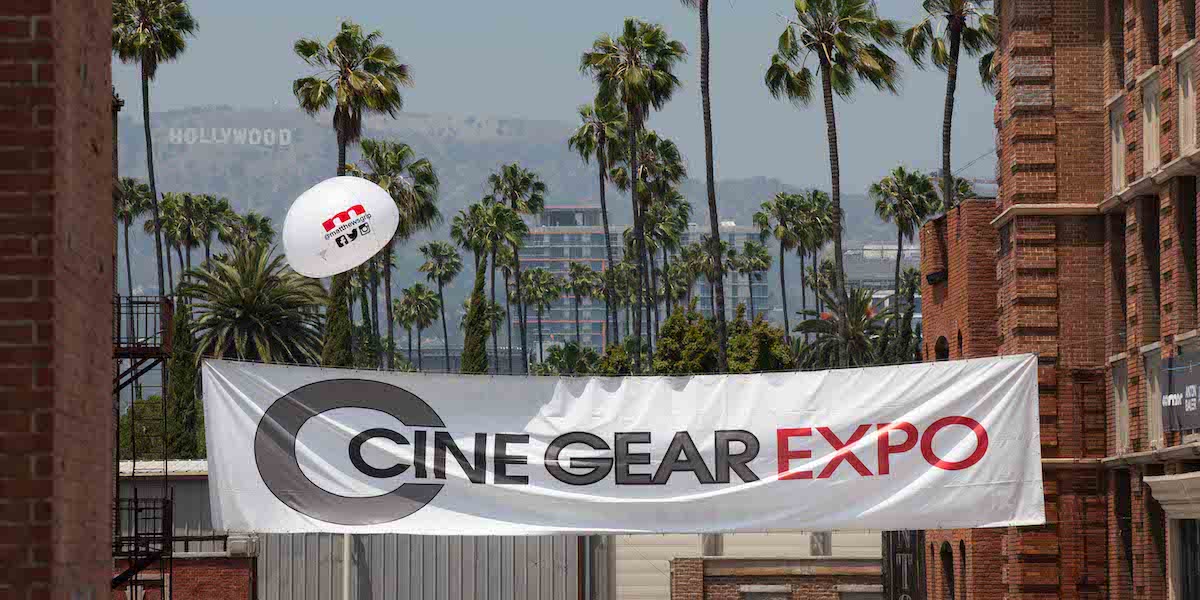 The main event: Cine Gear
Posted on May 30, 2023
Cine Gear LA Expo is sandwiched between the more localised New York and Atlanta attractions – but for the world of cinematography, this is the big draw
WORDS Robert Shepherd, Katie Kasperson & Phil Rhodes | IMAGES Cine Gear Expo
Fresh from a triumphant return to the Big Apple in March, Cine Gear Expo is primed for its flagship event in the City of Angels in June.
The second in-person event since the pandemic, the expo is returning to its home of Paramount Pictures Studios after spending 2022 at its temporary home; the Los Angeles Convention Center.
Although last year's venue did not detract from the event, Juliane Grosso, co-founder and director, Cine Gear Expo, explains how pleased she is to be back.
"Cine Gear and Paramount Studios have a long-standing partnership dating back to the early years of the expo," she explains. "It has been mutually beneficial and helped cement the show's reputation as a must-attend event for anyone in film and video production. On the other hand, Paramount Studios benefits from the publicity that comes with hosting such a prestigious event on their lot. The expo provides an opportunity for industry professionals to see the latest technology and equipment in action, while providing a platform for companies to showcase their products to potential customers."
Cine Gear LA's return to its spiritual home has not been lost on the punters. "With a welcome return to its rightful location at the Paramount Studios, Cine Gear is truly geared to our industry, providing an informal atmosphere over a weekend located where industry professionals actually work, rather than a generic convention centre for many industries," says Marc Dando, chief design officer, Codex and Pix. "With the past year returning to near normal footfall, we look forward to seeing more of our partners and clients, and welcoming new interests."
While some events are still finding their feet post-pandemic – working out whether they introduce a hybrid model for the foreseeable future – Cine Gear has expanded in all areas. "The LA event is expected to be bigger than ever; we have continued our annual show in Atlanta and most recently returned to New York with a successful show and great reviews," Grosso says. "The festival side is certainly going to expand going forward. Thanks to our on-air events, we are looking to attract a completely different audience from a production side; film buyers, executive producers and production companies."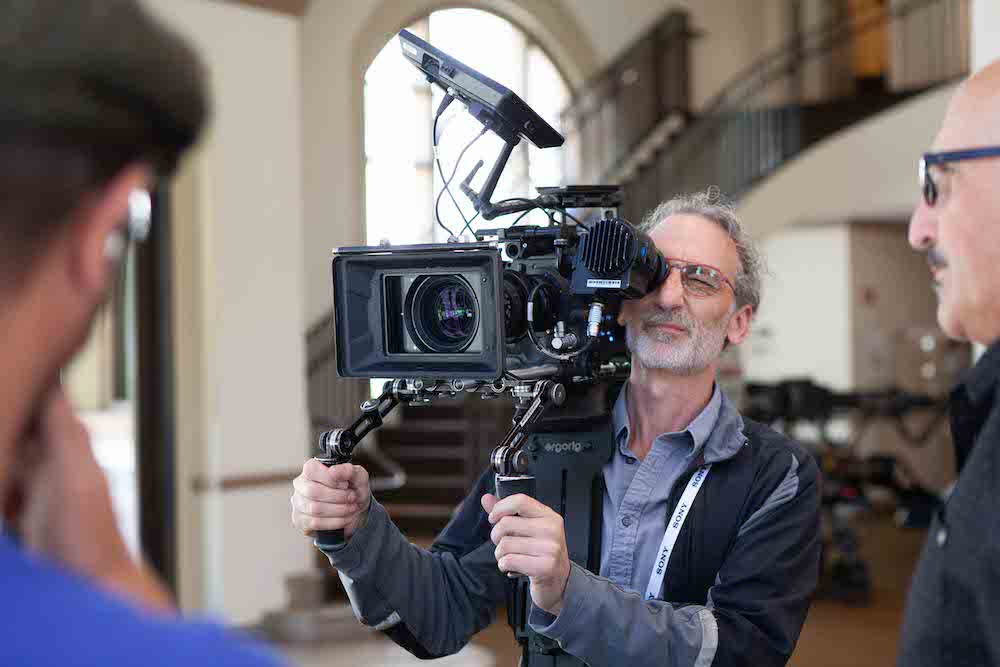 GETTING BIGGER
To give you an idea of how much the expo has grown, the inaugural event was founded in 1996 and officially incorporated in 1998 by Karl Kresser and Grosso, both working with Otto Nemenz at the time. It was held at Paramount Studios and featured about six exhibitors. With over 300 exhibitors in 2019, and now at 225+ and growing with a month to go, the show has transformed into a vibrant, interactive event focusing on the art and technology of filmmaking.
What sets the LA expo apart is the "unique vibe and DNA" it possesses. "There's no other show where you have so many production professionals in the same place at the same time – even people who are working come after their shift," she explains. "We anticipate a record turnout and have already seen an increase in the number of exhibitors. Additionally, we are excited about the educational and festival features of this year's event, including brand-new premier seminars, annual masterclasses and the student film competition. We look forward to seeing old friends and making new ones."
Carey Duffy, director of product experience at Cooke Optics says Cine Gear offers "a unique opportunity" for filmmakers and cinematographers to connect with industry leaders and view the latest gear and technology. The expo's dedication to the film and video production industry makes it an ideal place to network and explore new products and services. "We are looking forward to connecting with professionals and showcasing our lenses, including the much-anticipated latest additions to our S8/i FF lens series," he says. "The event creates a brilliant opportunity to discuss innovations and allows us to build connections with potential customers."
Of course, Cine Gear Expo not only features exhibits, but also numerous opportunities for education and growth. Industry luminaries lead seminars, panels and workshops covering a diverse range of topics, from cutting-edge camera and lighting techniques to business and legal challenges facing the industry. Every year, the event offers masterclasses on industry skills and highlights current technological advancements. "As virtual production continues to rapidly evolve, filmmakers are discovering new ways to create cinematic virtual scenes with greater creative control and on-set collaboration," Grosso says. "Given the significance of this emerging field of production, Cine Gear Expo has decided to introduce a masterclass focused on virtual production. Alongside the annual and in-demand lighting masterclass taught by top experts in the industry, this new addition is expected to generate significant interest and provide insights into a new area of filmmaking."
Cine Gear is not resting on its laurels, either. With NY, LA and Atlanta firmly established, growth is always on the agenda – so much so that the organisers are keen to explore new locations.
"We are always open and looking for opportunities around the world," Grosso says. "Cine Gear Expo has become one of the largest and most important events for film and video professionals and is known worldwide."
Cine Gear LA Expo 2023 will take place from 1-4 June
This article appears in the June 2023 issue of Definition. Read the full story here.