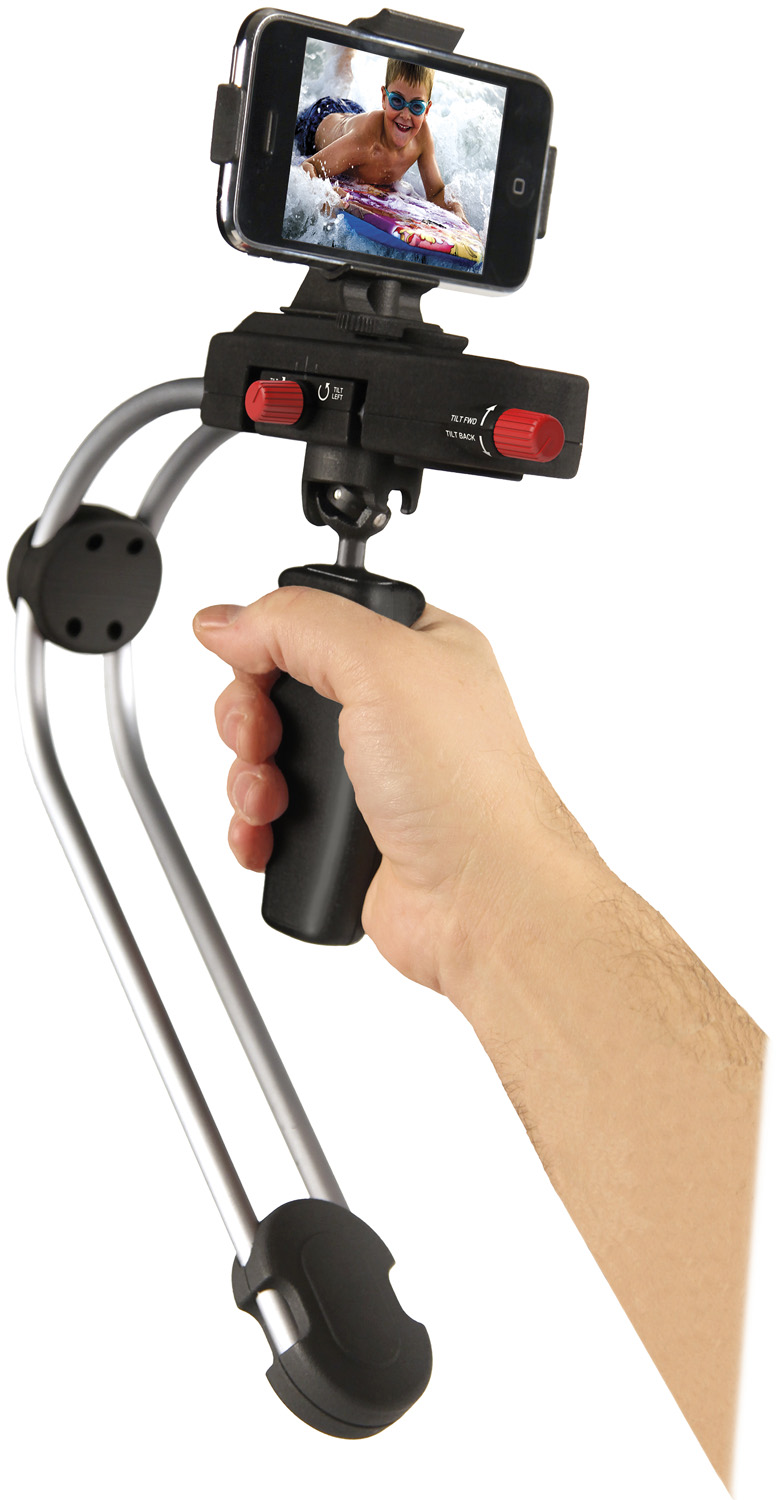 Steadicam Smoothee Wants To Steady-Up Your Smartphone
Posted on May 20, 2011 by Alex Fice
Steadicam has used all their expertise for handheld shooting with a new product for the growing smartphone video market.
The Steadicam Smoothee is based on the same principles as the big rigs used in Hollywood, and hopefully allows the capture of video and still images without the shakes normally associated with taking hand-held video shot on the go.
Smoothee works out of the box to allow Steadicam shake-free results from these portable cameras. Measuring 20.3 x 36.8 x 6.4cm the lightweight Smoothee is presently engineered to work with Apple iPhone 3GS and 4, and FLIP Mino HD (although the Flip range is now extinct).
Steadicam's renowned human eye-like 'flying' movement can be achieved with Smoothee. It allows shooting smooth videos anywhere – even while walking through scenes or crowds, doorways, up or down stairs, indoors and outdoors and over rough ground. The quick release mount enables instant swaps of camera supports between the Smoothee and any tripod. The patented quick release removable mount can double as a tabletop stand or be mounted to any tripod with a standard ¼-inch BSW camera mount.