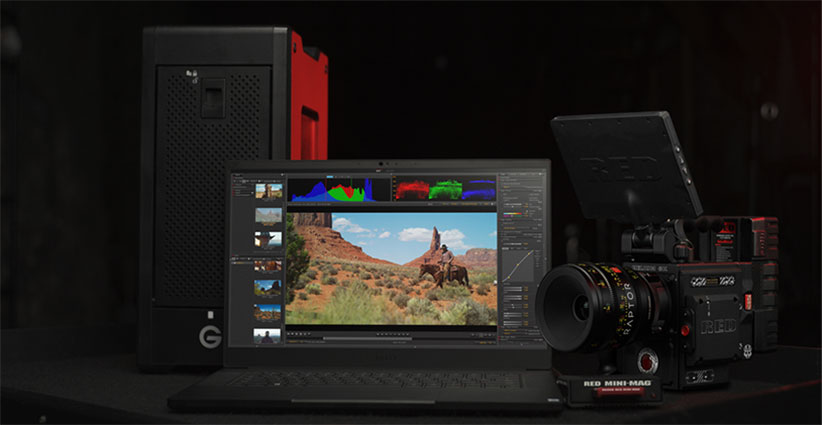 Red Digital Cinema and NVIDIA Make Real-Time 8k Workflow a Reality
Posted on May 15, 2019 by Alex Fice
RED Digital Cinema has released its RED R3D SDK alongside REDCINE-X PRO software with accelerated decode and debayering on NVIDIA® CUDA platforms.
By offloading the compute-intensive decoding and debayering of RED R3D files onto one or more NVIDIA GPUs, real-time playback, edit and color grade of 8K footage is now possible.
Benefits and efficiencies of this new software-hardware combination during the post-production process include:
8K real-time 30 fps or greater playback performance.

Up to 10x faster transcoding, depending on the format and content.

Improved efficiencies and quality control within the content review process.

Creative freedom using flexible R3D files instead of proxy files.
8K performance is available with NVIDIA Quadro® RTX™ 6000 and 8000, GeForce® RTX™ 2080 Ti and TITAN RTX™ GPUs when coupled with a moderately configured PC. Creators can achieve additional performance improvements with multi-GPU configurations and may see noticeable gains even with older NVIDIA GPUs. Also, new NVIDIA RTX laptops from the world's leading computer manufacturers, including Razer, Acer, Alienware, ASUS, Dell, Gigabyte, HP, Lenovo, MSI and Samsung, provide real-time playback at up to 8K and offer flexibility in choosing the right tools to fit a variety of budgets.
RED's new image processing pipeline unlocks the full potential of every pixel. IPP2 offers a completely overhauled workflow experience and encompasses all of the steps in the image capture process, from raw sensor data to final image output. This RED TECH gives an overview of the workflow philosophy for IPP2 and all of the visual enhancement options that come with it.
Download the latest DSMC2® camera firmware and REDCINE-X PRO® software to take advantage of IPP2 here.
IPP2 enhancements include:
Better management of challenging colors

Improved shadow detail

Smoother highlight roll-off

More accurate mid-tone hues

An improved demosaicing algorithm to achieve higher detail at the same pixel resolution

Simpler and more intuitive workflow

A workflow designed for HDR from the ground up

Industry-standard naming

Standardized color space and gamma
For more information visit the website.