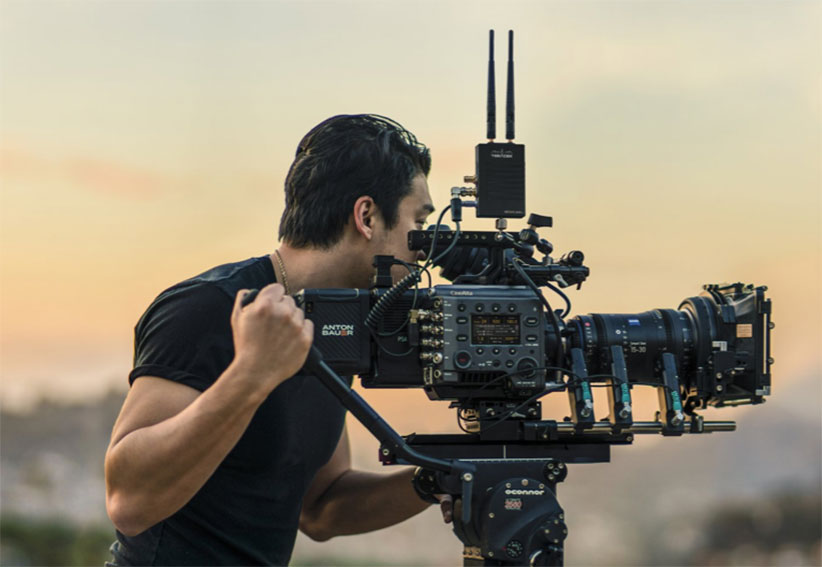 Teradek's Bolt For Sony VENICE Is Now Shipping!
Posted on May 16, 2019 by Alex Fice
Bolt for Sony VENICE is Teradek's latest wireless video module designed for seamless integration with cinema cameras. The module mounts directly to the rear of the Sony VENICE and offers a streamlined solution for integrating high-performance wireless video without extraneous cables. It's available in 500, 1000, and 3000 ft. ranges and is now shipping.
Bolt for Sony VENICE is compatible with the Bolt XT, Bolt LT, 703 Bolt, FOCUS Bolt RX, Cine 7 RX, andall third-generation Bolt systems. The module passes data, audio and video via the camera's rear 144-pin connector, eliminating clunky power and video cables while ensuring data path integrity from camera to other accessories such as the AXS-R7 recording module. To save power, the device can be switched off without interrupting the signal path going through to the recorder module. The device also powers on & off automatically with the VENICE camera. Like Teradek's high-end Bolt XT line, the Bolt for Sony VENICE can multicast to up to 4 receivers and works with Teradek's proprietary software utilities on supported Bolt receivers. Enjoy features like manual frequency selection, 3D LUT engine, and a 5GHz spectrum analyzer to keep an eye on interference on set.
"We're on a major production shooting with a Sony VENICE and the new Bolt has been instrumental to our setup. Since it connects directly to the back of the camera, we didn't have to mount it or plug any cables in. It keeps our camera super clean so we can easily move around on set and still get top-notch wireless monitoring to video village." – Khalid Mohtaseb, Director of Photography.
Pricing:
Bolt 500 for Sony VENICE: $1890/£1476
Bolt 1000 for Sony VENICE: $3090/£2414
Bolt 3000 for Sony VENICE: $5890/£4600
SKUs:
Bolt 500 for Sony VENICE: 10-1939
Bolt 1000 for Sony VENICE: 10-1969
Bolt 3000 for Sony VENICE: 10-1994
Learn more at their website.