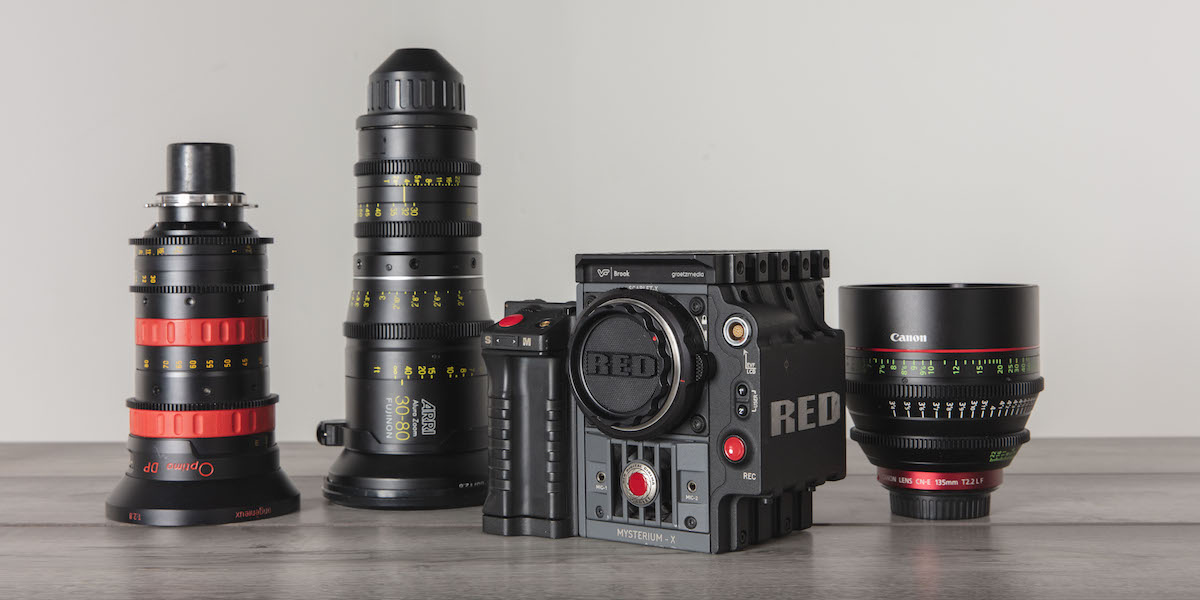 MPB: Bring in the used
Posted on Feb 2, 2023
It's always tempting to buy the latest, shiniest kit, but newer does not necessarily mean better. Matt Barker, CEO of MPB, explains why
Advertisement feature
The film and TV industry is acutely aware that the delivery and general availability of some brand-new camera models has been seriously affected by ongoing issues with the global supply chain. As frustrating as this is for all concerned, it's certainly led to more people buying more used cameras and lenses instead.
However, while you'd be forgiven for thinking that the problems emanating from the South China Sea were the sole driver for acquiring pre-loved kit, Matt Barker – CEO and founder of MPB, the largest global platform for buying, selling and trading used photography and videography kit – says consumers' eyes have simply opened to what was already a growing trend.
"We're proud to champion circularity," he says. "A circular business model will always be more sustainable than a linear model of manufacture, consumption and waste."
SUSTAINABILITY AND TRANSPARENCY
When a camera operator – be that a videographer or photographer – is building their set-up, budget may well be the first consideration. Often, they're able to afford a better camera or add a few more lenses, which improves the overall set-up while staying within an original budget. For those that can't – or who decide against spending beyond what they can afford – Barker says it's important to remember the durability of modern kit.
"Camera equipment, in particular, is built to last for many years," he explains. "Increasing numbers of people are realising that buying and selling used just makes sense. If properly checked, used camera kit offers the same performance as brand new – just at a fraction of the price."
It isn't just about cost; sustainability is increasingly important to users. Buying, selling and trading used equipment is an easy way for photographers and videographers to make a greener choice – with MPB making that choice even easier, says Barker.
"Our business model is 100% circular," he adds. "Today, more than half of the electricity we use is renewable, and we aim to reach 100% by 2025. We're targeting net zero carbon for our buildings by 2025, for our data centres by 2030 and for our courier services by 2035."
However, Barker says sustainability isn't just about circularity. MPB takes inclusivity and diversity seriously, by supporting the training and development of its employees and promoting inclusive visual storytelling. "Ethics and trust are equally important – we provide excellent customer experience and accurate pricing, and we make sure our data security is robust," he says. "It's important to be transparent about our sustainability performance, which is why we're publishing all of our sustainability data at mpb.com/impact."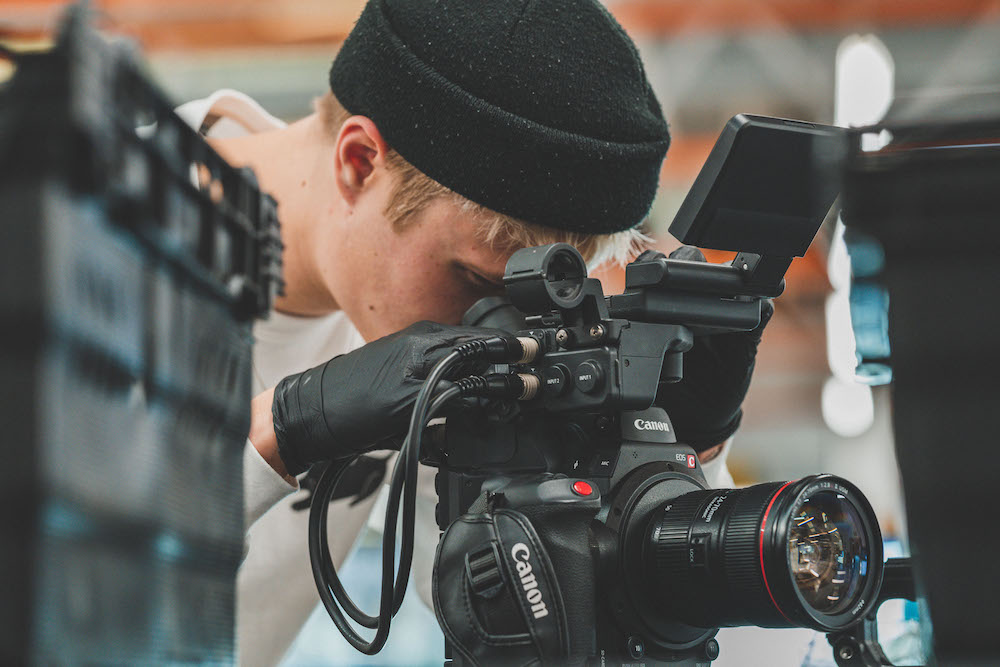 SAVINGS
Interested consumers will want to see examples of potential savings. On average, used cameras and lenses from MPB cost a third less than new. "Many people also choose to trade in their existing set-ups, which helps reduce the cost even further," continues Barker. "Some trade in their existing DSLR lenses, for example, to fund the purchase of a mirrorless camera without having to spend a single penny. The process is simple and completely free of charge, as MPB covers the cost of fully insured collection and delivery."
While MPB might not be the only company in this space, it's certainly the most competitively priced. Its team of experts make sure of that by monitoring the wider camera market. "This is to make sure we offer accurate pricing for buyers and sellers. Whether you're buying used, trading in or selling to MPB, you're always getting a fair price", asserts Barker.
Although MPB is not a marketplace, it does buy directly from visual storytellers, and its product specialists will evaluate all items before reselling them. Every single one gets approved, so you need never question the quality.
"Our dynamic pricing engine is data driven, providing the right price upfront," Barker explains. "The value of kit is determined by its age, popularity, brand and condition."
For even more peace of mind, there's zero risk involved. MPB's specialists check, grade and verify every camera and lens to make sure they're all in good working order. "For each individual item, we include photos taken from every angle – we don't use stock imagery – so you can see exactly what you're getting," says Barker. "Our five condition ratings make it easy to find the best-value camera for you, based on your cosmetic preferences. Then, your item will arrive in 100% plastic-free packaging." Every used item also includes a free warranty, for extra peace of mind.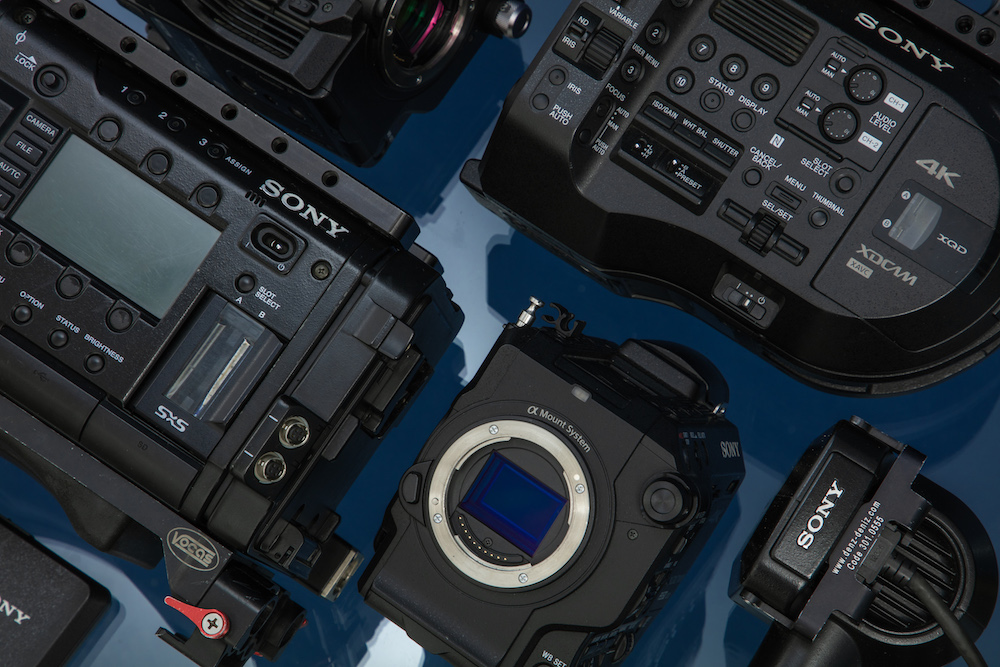 BEST SELLERS
Photographers tend to have a few lenses to fit a camera body, so optics often outsell bodies, according to Barker. "The Canon EF 50mm f/1.8 STM is usually popular, it's regularly one of the first lenses people buy when they're building a Canon DSLR set-up," he adds. "But as you'd expect, we're seeing increasing popularity in mirrorless cameras and lenses."
Barker says it's not just about the benefits offered by the MPB platform. He explains how the company gets plenty of positive feedback from the 400,000+ people using the platform. "Many say they prefer going with MPB instead of listing sites, for example, because we're quicker, easier and more secure," he continues. "Trust is also really important to us. Our award-winning support teams, based in Brighton, Brooklyn and Berlin, are available to ensure every user is happy with their experience at MPB. Our team of developers work hard to upgrade the platform, and we always welcome suggestions of ways we can improve the experience."
MPB is endeavouring to make it as quick and easy as possible for people to make the move from new to used.
Learn more at MPB.com.
This article appears in the February 2023 issue of Definition. Read the magazine here.