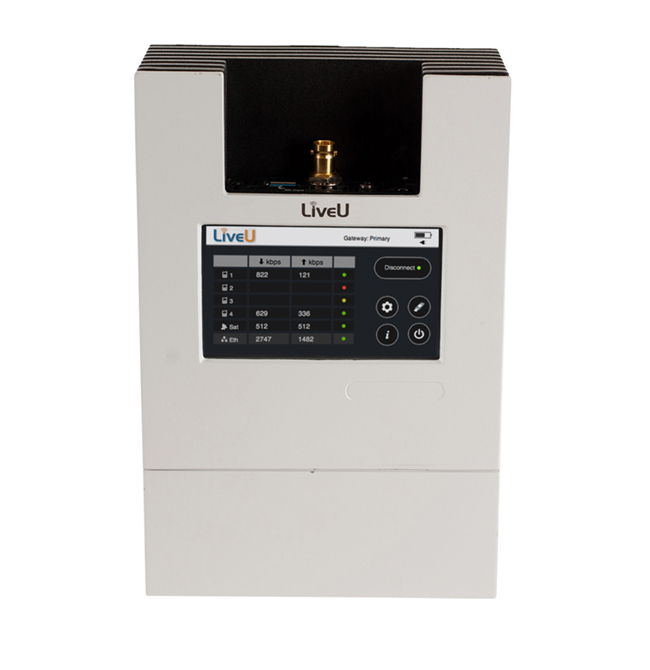 LiveU's New Databridge Promises A Standalone Reporter Production Station
Posted on Apr 24, 2014 by Alex Fice
Live U's new Databridge product can download additional content and add to a timeline to finish a programme and send back to base.
LiveU presented its new LiveU DataBridge at NAB 2014 giving reporters the ability to edit their content on-site, send back their story to the editorial desk faster and more easily, and facilitate multiple Internet applications as part of a seamless workflow in the field.
With the LiveU DataBridge, LiveU has added powerful new functionality to its broadcast offerings and developed a standalone product for data transfer and Internet usage.  For both configurations, LiveU's DataBridge provides aggregated bandwidth for uploading and downloading data.
The first configuration will be demonstrated at NAB 2014 as part of LiveU's new LU500 uplink unit. The 'Data' mode operates alongside 'Live Transmission' and 'Store & Forward' via LU500's GUI. LiveU's DataBridge enables users to download content from the cloud, add other material and then transfer the final edited file back with a touch of a button via an uplink. It also enables general Wi-Fi web access for other devices.