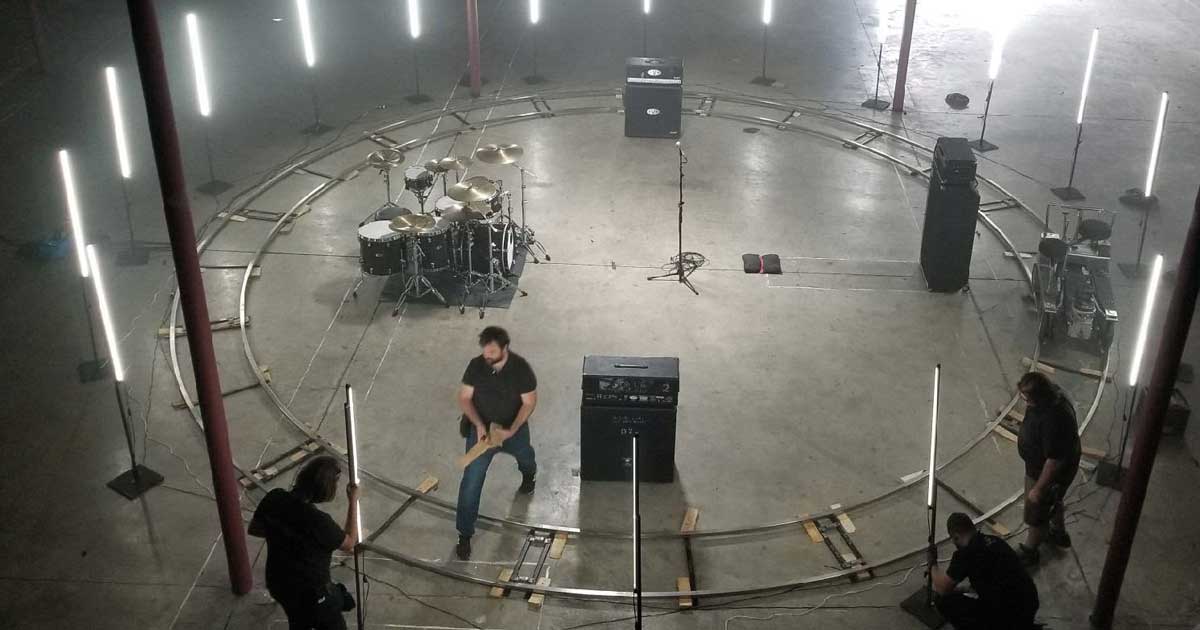 Lights of fancy
Posted on Oct 26, 2021 by Alex Fice
As physical production collides with the virtual, we look at how the quality of LED technology is evolving, on- and off-frame
Words Phil Rhodes
It's traditional to keep the lights out of shot. But, just as LED lighting has started to really ramp up in power, LED video panels are sneaking into backgrounds, reinventing VFX techniques we've used for decades. How those things will coexist remains to be seen, but displaying the scene we want behind the actors isn't a new idea. Surviving examples of people attempting to trompe-l'œil – literally deceive the eye – date back to 1585, when Vincenzo Scamozzi painted scenes with deep perspective for the Teatro Olimpico in Vicenza. Making those scenes move required the technology of the 20th century, though, and making them interactive with camera position is an invention of the past few years.
LED lighting has matured over the same period, growing to offer quality white light, more power, more colours – and now pixel effects. The two technologies have even begun to coincide in the form of ideas like Sumolight's Sumosky. The company uses the phrase "reactive backdrop" to describe the system. It's essentially a lightweight variation on a full video wall, using a series of horizontal light bars a few inches apart, each with several-dozen closely spaced emitters.
It's necessarily a lot lower in resolution than the conventional approach, relying on a textile diffuser some distance from the light source, but it's easy to rig and creates flexible environmental and lighting effects. It's also one of very few video-derived lighting effects specified to have good colour quality, so the Sumosky should do a good job of illuminating a wide variety of objects, without making anything or anyone look odd.
Sumolight's reputation was established by the Sumospace, a hexagonal 400W module which was an early entrant to the world of high-power LED. They represent a welcome way of producing less power-hungry space lights. Similar beginnings underlie Creamsource, whose latest release is the beefy, 650W Vortex8, sold in the UK by LCA for £5418 (all prices include VAT). These are not the cheapest watts around, but provide a lot of power density.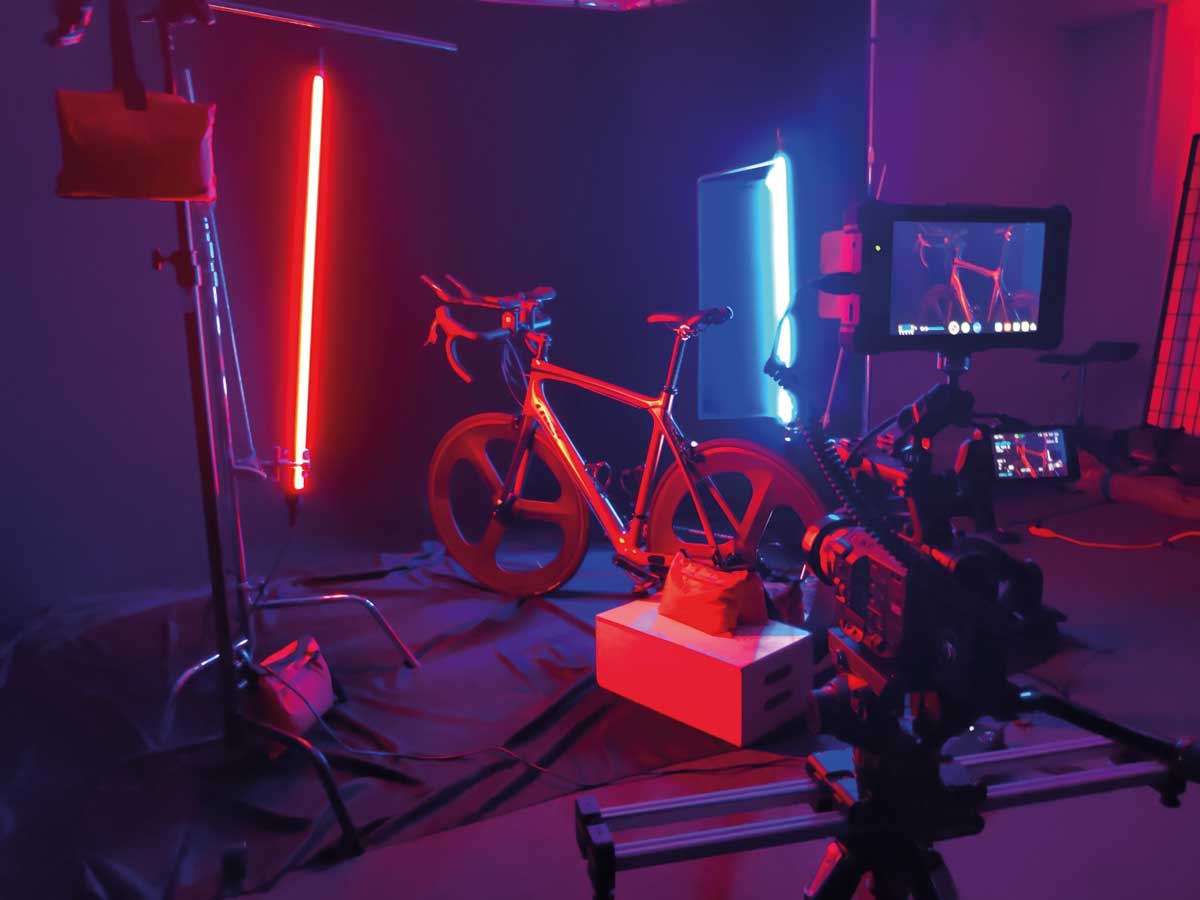 The emitters are controllable in eight groups, creating anything from party-colour nightclub effects and police car strobes, to subtle simulations of the coloured shadows cast by a sunset. With the FrameSync feature, Creamsource also offers shutter-synchronised stroboscopy, and has promoted a video showcasing tear-free strobe effects on rolling-shutter cameras. The capability goes back to Creamsource's FlashBandit accessory, and is probably unique to a general-purpose light.
Quasar are specialists in pixel tubes: fluorescent, tube-like devices with individually controlled colour zones. The company's Rainbow 2 series is available in 23-, 47- and
91-inch lengths, approximating two- four- and eight-foot fluorescent tubes, 25W, 50W and 100W, respectively. Depending on the overall tube size, there's an output zone every couple of inches.
For a bit more punch, the Double Rainbow is, as the name suggests, the same thing twice. The four-foot Double Rainbow lists for $900 on Quasar's own site, and is particularly good at firelight, TV light and anything else involving motion, given it can simulate moving light sources without a gaffer waving a flag around. Quasar also pays a lot of attention to colour quality (see 'Avoiding problems' across the page).
For bulk photons with the same attention to detail, we turn to Rosco. The company's full-colour Mix range distinguishes itself on spectral quality, and is available in 100W through to 360W options, with the large Maxi Mix designed to approximate the size and shape of a four-foot, four-tube fluorescent pack. For more in full-spectrum white, consider the Switch range, achieving up to 520W.
The latest incarnation of Rosco's colour-mixing technology is the pocket-sized DMG Dash, a tiny 14W light selling at LCA for £280. It can be mounted on cameras as an eye light, or tucked behind production design to provide a sneaky fill. Like the rest of the range, it uses the company's six-emitter technology for a more complete spectrum, and achieves around 250lux of 6500K light at a metre.
Litepanels' original design more or less defined how archetypal LED lights work. Perhaps fittingly, the company's latest development is also a one-by-one, the Gemini 1×1 Hard. As the name suggests, it omits diffusion in favour of an array of small lenses, to create a defined, punchy beam. This is a flexible approach – it's easy to diffuse a hard light, but tough to concentrate a soft light.
The Gemini sells for £1754 and is rated at 200W, although the actual output will, as ever, depend on the colour selection. It's described as an RGBWW device, including red, green and blue, as well as two colour temperatures of white emitters. In comparison to devices using one white emitter, which rely on RGB to adjust colour temperature, the Gemini 1×1 Hard should maintain better quality across the whole range of whites.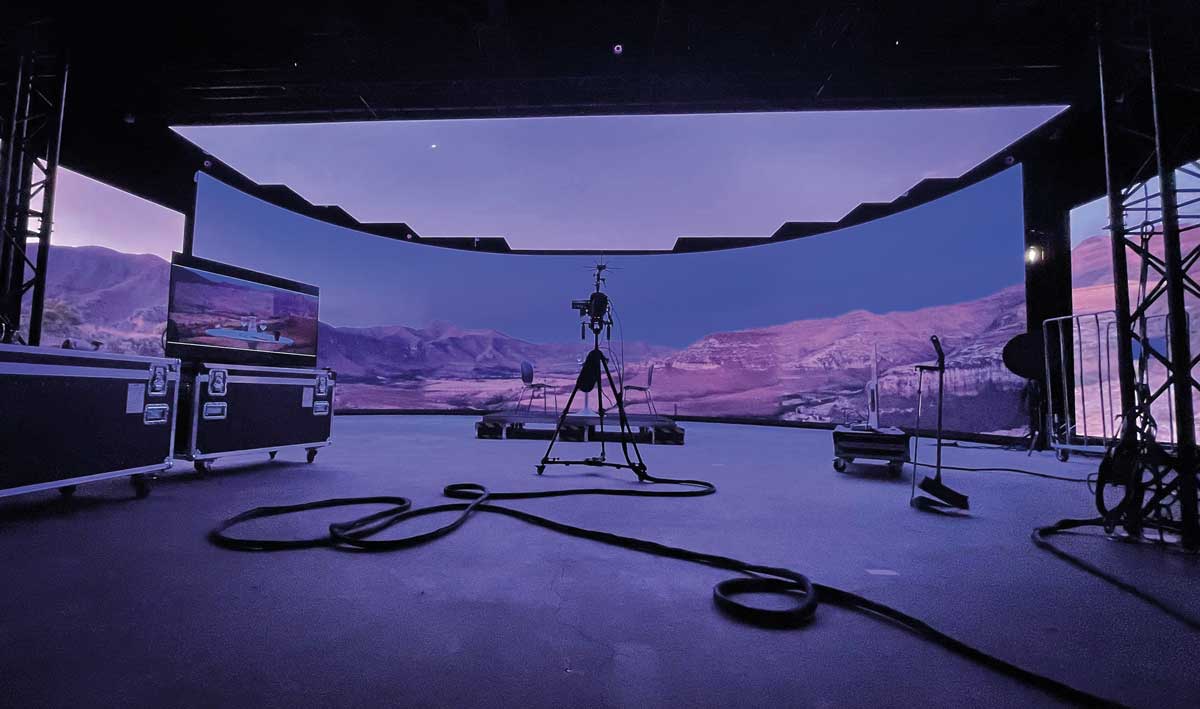 Much as Litepanels invented the foot-square panel, Astera has specialised in almost everything else. Best known for its highly-capable, fluorescent-tube designs – a mainstay of anyone depicting a nightclub or neon-lit future – the company has also produced the Nyx Bulb and a range of PAR-derived lights and battens, equally at home in film, TV or live events.
The well-known Titan Tube is now also available in a smaller format, which the company calls Helios – rated at 36W compared to the Titan's 48W. Brightness is necessarily lower, as is pixel count, but it has the same combination of emitter colours found in the full-power Titan. Including mint and amber helps avoid that sparse spectrum, with amber emitters particularly helpful when creating warm tones intended to flatter human beings, and mint helping out in the notorious gap between blue and green LED emitters.
These are all useful, but there's always a need for sheer illumination. We can't reasonably discuss LEDs in late 2021 without mentioning Aputure. Absolute power is a desire the company has been fulfilling with its Light Storm series: power creeps up from 120W through to 300W, 600W, and soon a hefty 1200W. The 1200D is not quite the first such LED on the market, but for people used to the hyper-popular 600D, it's welcome.
It's difficult to compare lights of different technologies, but Aputure's new monster should snap at the heels of 1800W HMIs, given it enjoys efficient parabolic reflector options. No price has been announced, but if it follows the pattern of previous releases, it'll be less than twice the cost of the 600D, which goes for £1930. The 1200, then, is likely to be less than half the price of an M18 and almost as powerful.
Conceptually, the Aputure 1200D is simple – a point source – and it's an irony that the engineering required to build it is hard enough that comparatively complex LED video panels beat it to market. The fact both are becoming mainstream is a testament to much effort; it's also an open question as to what comes next in a field of technology that, so far, has enjoyed a constant stream of firsts.
To read the full article, head over to the latest issue on our website here.
To keep up to date with all the latest news from Definition magazine, scroll down to the bottom of the page and subscribe to our newsletter.