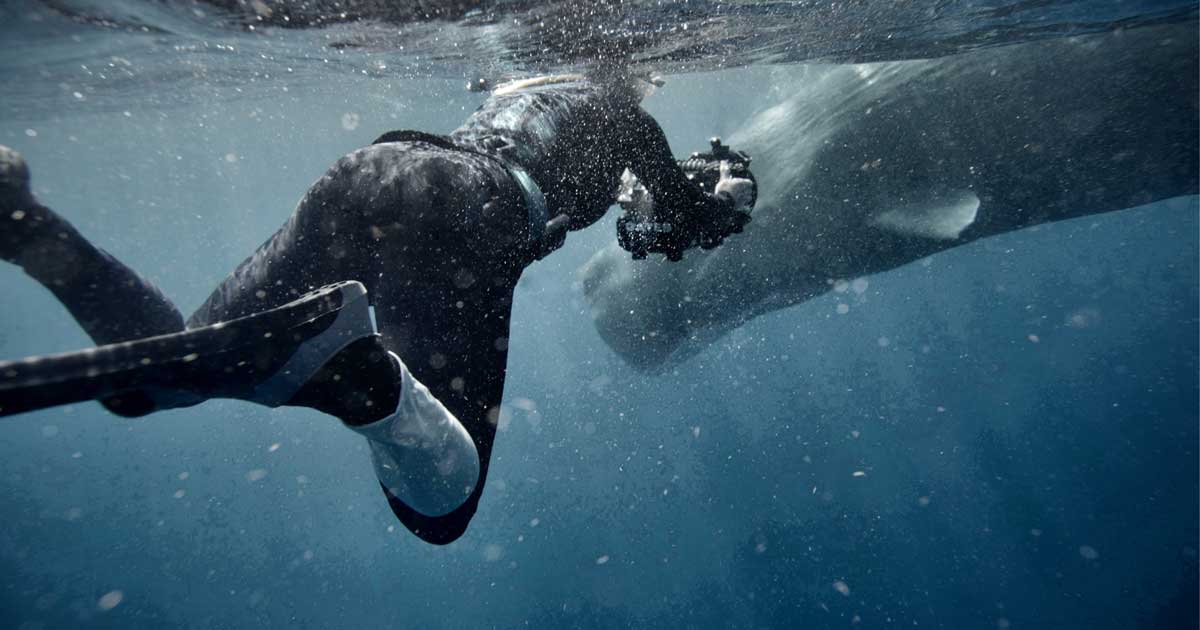 Girls in Gear
Posted on Oct 26, 2021 by Alex Fice
We talk to some inspiring women who have broken through barriers to find their home in the film industry – from a tech-savvy dreamer, to a deep-sea DOP
Words Chelsea Fearnley
The paths into video production are many and varied, but because the industry is still overwhelmingly male-dominated, those avenues can sometimes be a little skewed for women. In this issue, we spotlight those who are behind the camera, as they talk about their journeys and share tips for aspiring female filmmakers – and, indeed, for budding talent of any gender and background – revealing advice they wish they'd known about at the beginning of their careers. 
Jannicke Mikkelsen, first AC
Mikkelsen is a cinematographer and self-proclaimed tech geek from Norway. Lately, she's been exploring virtual production in the Netflix film Stowaway, and loves all things sci-fi and fantasy, because it combines her two greatest passions: adventure and technology. "Researching next-gen tech has always been part of my life. After a traumatic head and neck injury following a horseback accident, I spent five years learning how to walk again. Technology gave me my life back," she explains. 
"Movies have a magic, inspiring you to dig deep and find the willpower to get through the worst challenges in life. It gives me energy to think I might shoot a film that speaks to someone, possibly changing their life for the better." 
Mikkelsen found her way into the industry through a school project on space shuttles when she was in recovery. "Now my life has come full circle, where I've found myself in a dream job, collaborating a great deal with the space industry," she says. 
"My goal is to advance filmmaking as we know it today, and expand the stories we're able to capture and portray. I learnt so much pushing the boundaries of what is possible on productions with Sir David Attenborough and the rock band Queen – they presented seemingly impossible challenges, but allowed my team and I to engineer new tools to make them happen. I've never felt as at home as I do in the film industry. However, it is strange that I am often the only female in my team. I still don't know why this is, but I strongly urge women who wish to be part of this business to contact me. I can only hope to be as influential to you as my mentors have been in my life."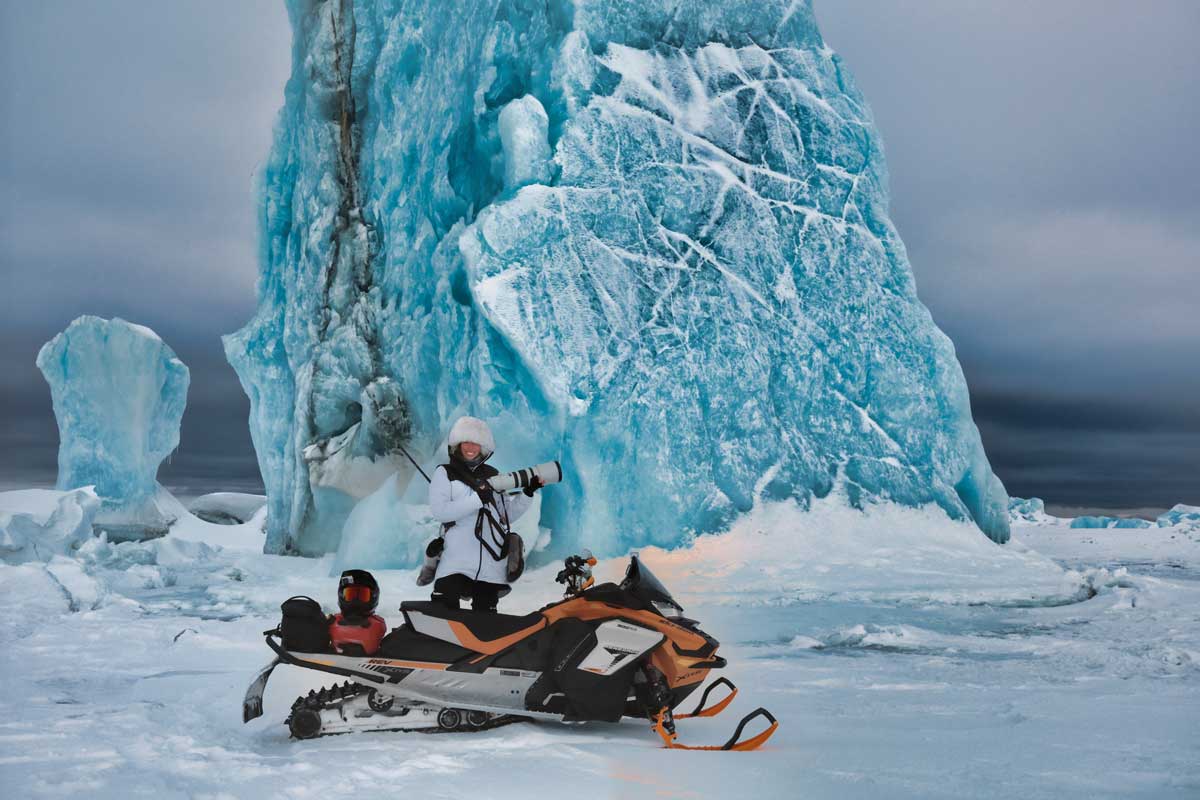 Elisa L Iannacone, DOP
Iannacone studied film production and specialised in cinematography at York University. Later, she did an international journalism MA at City University, with a focus on conflict reporting. Practical education came from working in over 30 countries, in diverse locations – from covering Cyclone Idai's impact in Mozambique, to the Rabaa massacre in Cairo. "I spent years creating The Spiral of Containment, a travelling art exhibition and book addressing the impact of sexual violence through photography, film, holographic projections and soundscapes. It will exhibit at the Nirox Sculpture Park in South Africa in March 2022, following an artist residency, to generate work on trauma and visual art," she says.
Every project taken on by Iannacone has been hugely rewarding as a professional, and as a human being. "I've learnt more about what connects us, despite geography, culture or religion. But with much of it also comes pain; to hold space for stories of trauma or hardship. My best advice for others who wish to cover this line of work is to receive hostile environment and emergency response training, as well as finding solid emotional support from friends, or a therapist – and just go for it. If you want to shoot, shoot. It's as simple or complicated as we make it. For women specifically, new rules are written every day; it's up to each of us to make the wheel turn. Backing other women is paramount – and realising that we rise together."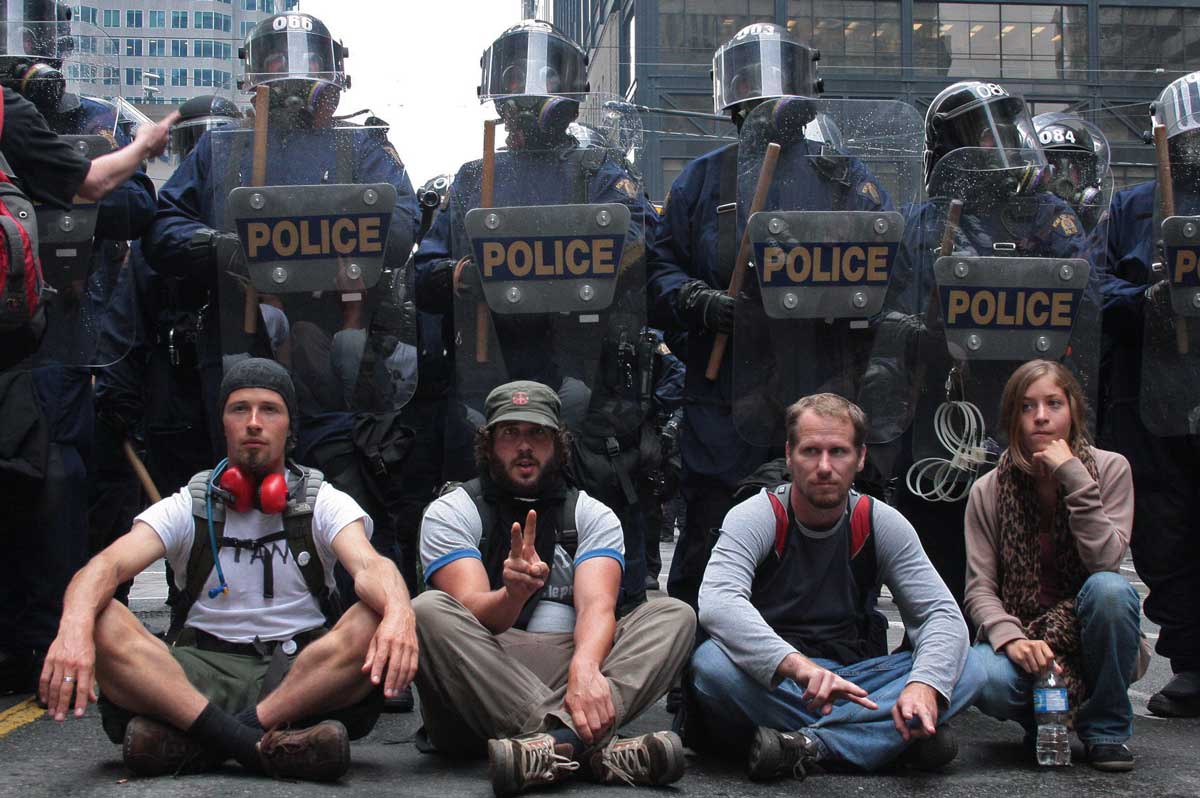 Núria Pérez, DIT
Hailing from Spain, where she worked as a trainee and loader on multiple European co-productions, Pérez came to the UK to gain experience on a wider variety of film and TV projects. The digital era caught her in early days as a film loader, and got her to learn data management while swinging lenses. Her curiosity for visual storytelling and love for being on-set put her on a path towards colour grading and DIT.
She has been a DIT with Digital Orchard since 2013, and worked all over the world. "I most enjoyed shooting in Morocco with DOP David Higgs, and in Tuscany with DOP Mike Eley. I love working abroad, and the teams on both jobs were fantastic. My worst experience was on a muddy field in London during December for ten days – even at midday, it was still only 3°!" she says.
Pérez's experience allows her to create a bespoke workflow for each project. During prep and on-set, she will work closely with the cinematographer to assist with their vision, and ensure creative control from capture to post. She is a collaborative person, creative and adaptable, and is aiming to become a cinematographer herself. 
"Be patient, persevere. Mentally prepare yourself for how you are going to work on the day, then take time to reflect at the end; recall what you have learnt and what you could have done better. It's not the job that defines you, it's how you do it."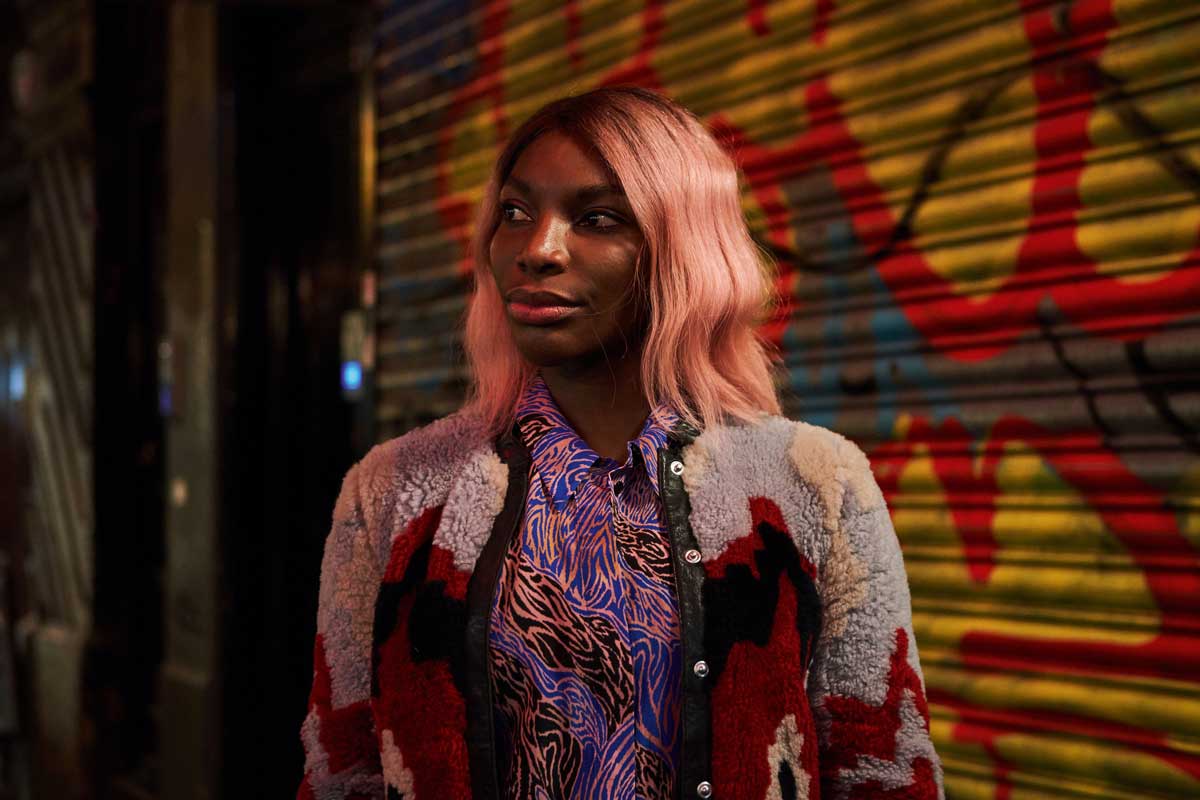 Laura Redpath, DIT
In the year Redpath graduated with a BA (Hons) in film production from the Surrey Institute of Art & Design, she had been saving to go to Camerimage in Poland. And it was there that she met DOP Haris Zambarloukos, who took her on as his trainee and set up an internship at Panavision London. She's now been in the industry for 15 years, working 12 of those as a DIT. 
"Throughout my career, I've had the pleasure of working with some incredible cinematographers, who have always made me feel valued and respected for my technical expertise – in particular, DOP Laurie Rose, whom I met on the Netflix production of Rebecca," says Redpath. "The process of working with cinematographers, choosing the look of the piece and helping to realise their vision through the on-set grade, is always a unique and innovative task."
In addition to on-set work as a DIT, Redpath also worked with Codex for several years, helping and supporting their clients around the world. And she has trained future generations of DITs by teaching courses for the Arri Academy and GBCT. She advises: "Don't be afraid of reaching out to people who work in the role you aspire towards. Most are happy to give advice, and putting yourself out there shows the kind of determination that's needed to become a trainee or junior member of any department." Redpath is currently working with DOP Benoît Delhomme on Lady Chatterley's Lover for Netflix.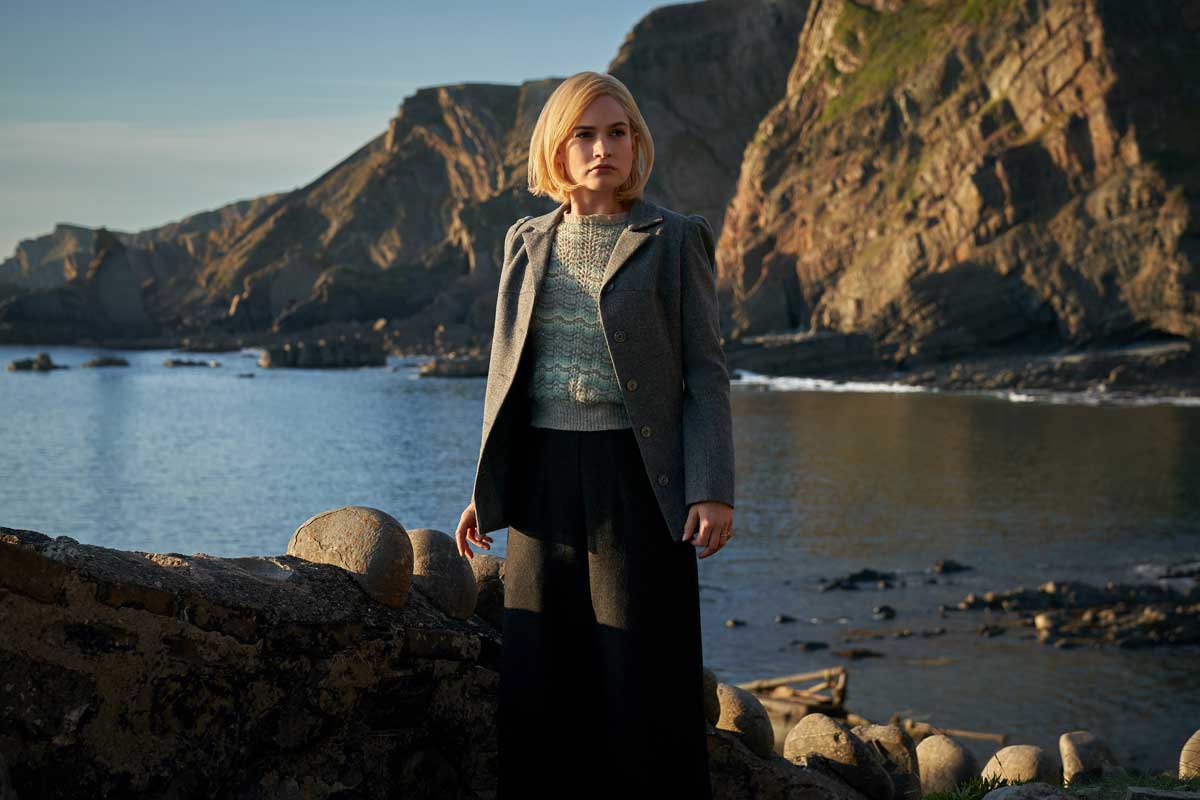 Heather Crompton, first AC 
"Growing up in eighties/nineties Bolton, with a fondness for photography and architecture, it never occurred to me you could work in TV and film," says Crompton. "I had no idea how to get into that."
She was 18, working as an assistant manager at a fast-food restaurant, and decided to go back into education and enrol on a media course at her local college. "I went on to Leeds Beckett, where I completed a BA (Hons) in film and moving image production with a first. The course was geared towards getting industry experience, and I got placements very quickly. I continued to work throughout my three years at university, on shorts, music videos and factual TV programmes," she says. 
After graduating, Crompton found it hard to get work in the camera department, shadowing a script supervisor because it was the closest she could get to the camera. "Initially, this was frustrating. I saw other, mainly male, counterparts gaining trainee roles over women like myself. But, in hindsight, having this extra training has proved its worth as a camera assistant and collaborator on-set," she explains. "I worked on a few shorts and a low-budget feature as a script supervisor, and eventually it paid off. A camera operator gave me the chance to assist him on a shoot, which led to further opportunities. I now have more than 15 years' experience on-set in HETV drama and film – and over eight years' experience as first AC, with recent credits including Apple TV+'s Invasion and Netflix's Giri/Haji."
Crompton has recently been accepted on the ScreenSkills HETV Leaders of Tomorrow programme, which will provide three years of support, to help her step up to DOP in the future.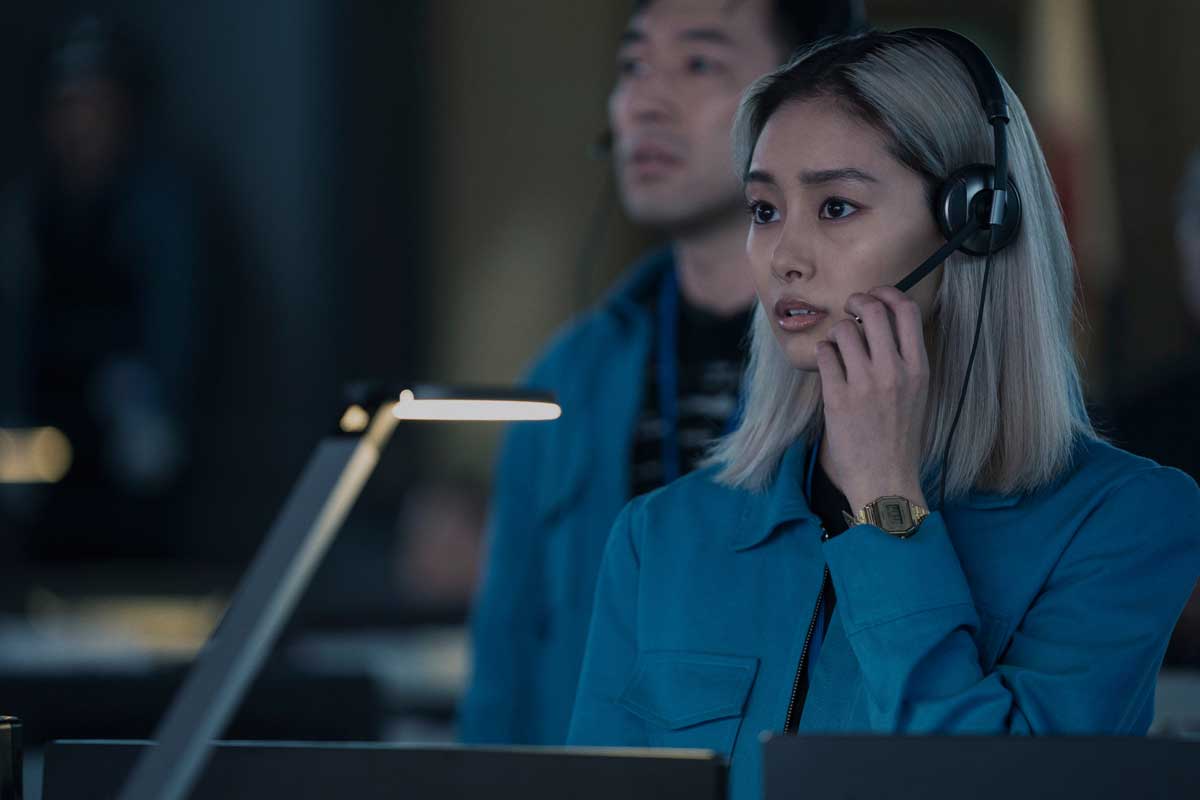 Gail Jenkinson, remote environment and underwater DOP
For Jenkinson, education was never a driving force in the career she has made for herself; she learnt her skills practically, working as a camera trainee in drama and natural history. "Learning from the mistakes of others and the kindness of crew members further on in their journeys made for a productive learning space," she says. "The opportunities you can find are wonderful, but not everyone gets them. I really hope schools push the film & TV sector as a career option, because it's something we in the UK do well, and can be incredibly rewarding."
Jenkinson is now a part four HSE-qualified underwater diver – highly experienced in shooting topside aboard seafaring vessels – and a skilled Movi and crane operator. She's worked on many spectacular productions, filming in all seven continents – from the awe-inspiring tabular icebergs that float in Antarctic waters, to the dense mountains of Rwanda, amongst its precious resident gorillas. 
"Every one of them was a learning curve," she says. "I find it a privilege to go through the door marked 'private', but these experiences sometimes take a toll. It's important to pace yourself; expeditions are physically demanding, and although keeping fit helps, personal care will be what saves you from a crippling blister that hinders your progress. Animals in the wild are of course unpredictable, so you need to keep your wits about you. People get complacent after a while, and it's a priority to keep an eye on each other. You become a family."
She continues: "But, regardless of the location, the people around you make or break a shoot. Finding a well-oiled crew is key. Gather as many field skills as possible, whether it's people who can change a tyre, solder a cable, or even cut hair! Shoots are long and lonely if you don't feel part of things, so trust your judgement and research the team before you get stuck on a mountaintop together. And don't be put off from only seeing BTS shots of bearded white guys having a blast on location – we can change that. Just make sure you're seen and are spreading the word, to inspire others to go for these jobs. 
"Coming to the industry from an under-represented group felt like a mountain to climb, but there is experience that comes from being an older woman. Look at what you can bring to a production, rather than fitting into a current model. Women have great value, so promote these talents. Finally, since opportunities are so hard to come by, take somebody through that door with you. We are stronger together," Jenkinson concludes.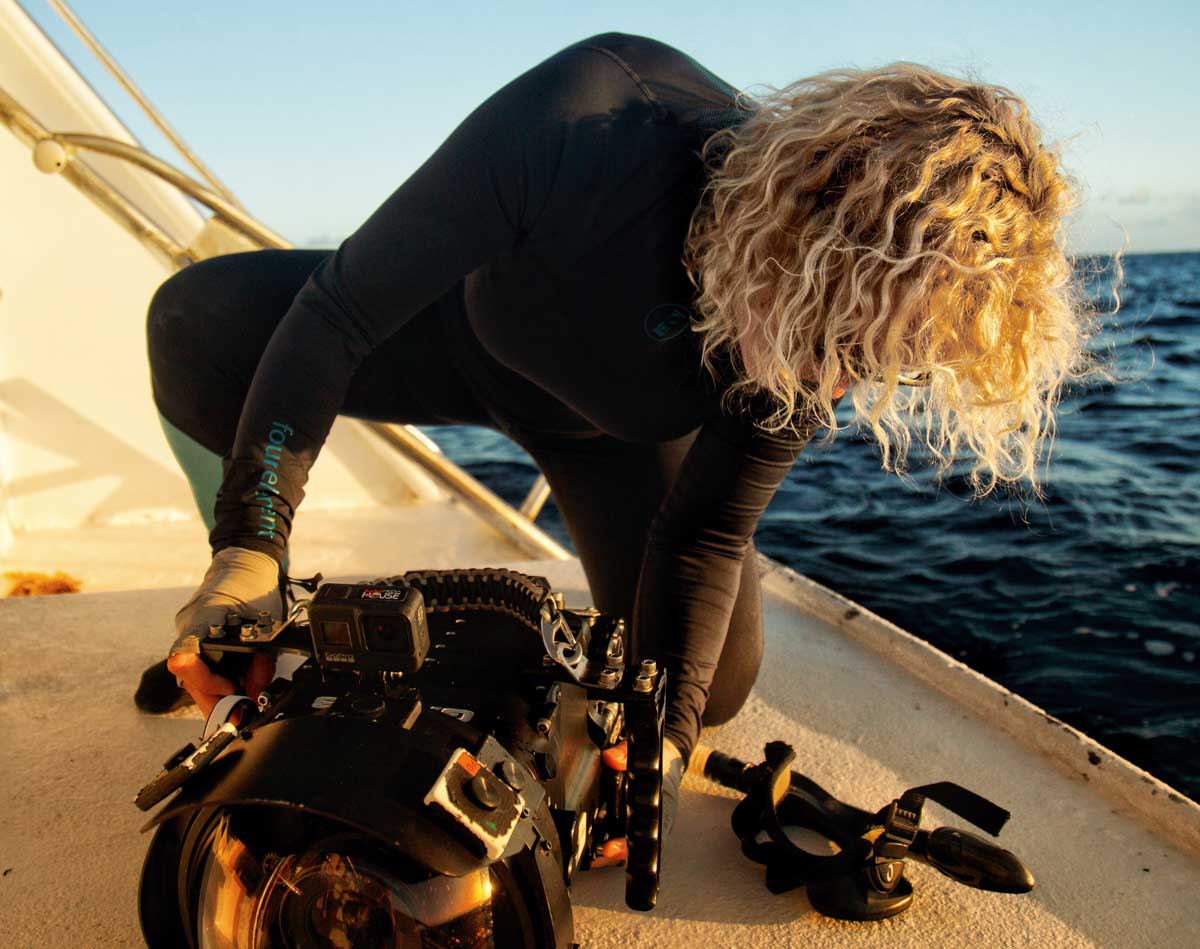 You can read the full article in the latest issue of Definition here.
Keep up with all the latest news from Definition magazine by scrolling to the bottom of the page and signing up to our newsletter.