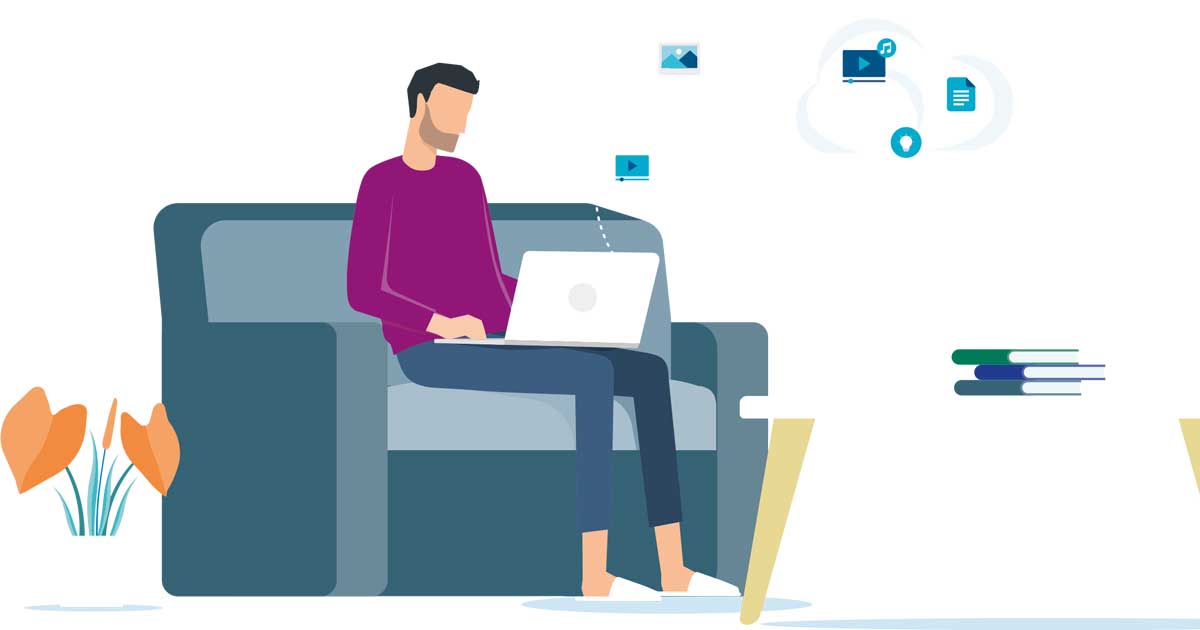 Head in the cloud
Posted on Oct 26, 2021 by Alex Fice
Remote working has moved into a new era. Here, industry experts discuss the implications of this for post-production
Interview Chelsea Fearnley
If there's one thing we've learned in the past year, it's that the cloud is a fantastic tool for post-production. Teams need to make creative decisions using a central location for media, where everyone can see updates and give time-stamped feedback. Cloud computing allows people to stay connected remotely, see and hear content at the same time to discuss creative changes… but this is where it can get a bit dicey. We talk to industry leaders about the future of collaborative post-production and question: is the cloud enough?
Why is the cloud a great tool for teams working in post-production?
Michael Cioni: Most people remember the days waiting in line for a new album at Tower Records, concert tickets at the grocery store, or even setting up the VCR to record TGIF while you were at dinner. Today, cloud has not only completely redefined music consumption, ticket purchases and video on demand, it's dramatically improved them. The convenience, quality and experience of centralised, interactive assets has changed the expectations of how consumers interact with media, as well as the formats in which they are deployed. The same can be said of work behind the scenes in the media and entertainment industry; at its core, the concept of cloud is to centralise assets across teams, regardless of their location or discipline. Just as the cloud has redefined the landscape of consumer behaviours, so shall it redefine how professionals create. Centralisation, whether it's your personal music library, private banking or feature film, brings more control to each person with the least amount of delay. Jeff Bezos says "one of the most important questions about the future now is what will change in ten years, rather what will remain the same". We know that, a decade from now, people will want things faster, with better quality and on the go. This means investments in technology and techniques that expedite content are likely to be appetising to consumers. The cloud is the cornerstone to making all this possible. 
Alex Grossman: The cloud is the next, natural step towards complete collaboration. Creative processes were greatly enhanced when shared storage first came into post-production. Early pioneers in digital workflows realised that not only was it a faster way to get work done, but people also had extra time to produce better results. As more workflow components were added, the effect just increased. The cloud allows people to work together and share access to tools and processes they otherwise might not have. And it can all be done remotely – it's really a huge step forward.
Jamie Allan: A cloud platform – be it a global CSP, regional provider or in-house service – allows post-production teams to be flexible on their compute usage and the type of compute they need for specific tasks. The traditional model of buying set specifications for entire teams or companies means you leave a lot of resources on the table, resulting in an underutilised investment. Being able to correctly size virtual computing resources for smaller groups, or even individual users, vastly reduces the amount of overinvestment. Also, as you are costing the resources as an operational expense, rather than capital, the investment in compute resources can be better associated with overall job costs, allowing for better cash flow management and job scoping. That said, there are – and will continue to be – circumstances where the cloud is not great for particular cases. Very high-end workloads, which run all the time, can rack up significant bills and may be better suited to on-premises workstations or rackmount solutions. This flexibility extends beyond economic advantages into having staff operating remotely with ease, connecting to the same system and data wherever they are. Being able to replicate systems and workloads is a huge advantage for broadcast projects deployed on-site at a large event. However, this can have drawbacks for bandwidth-constrained users, or outside-broadcast operations in remote areas. To meet the needs of these situations, we're very excited to see what 5G bandwidth and network availability will add to the space.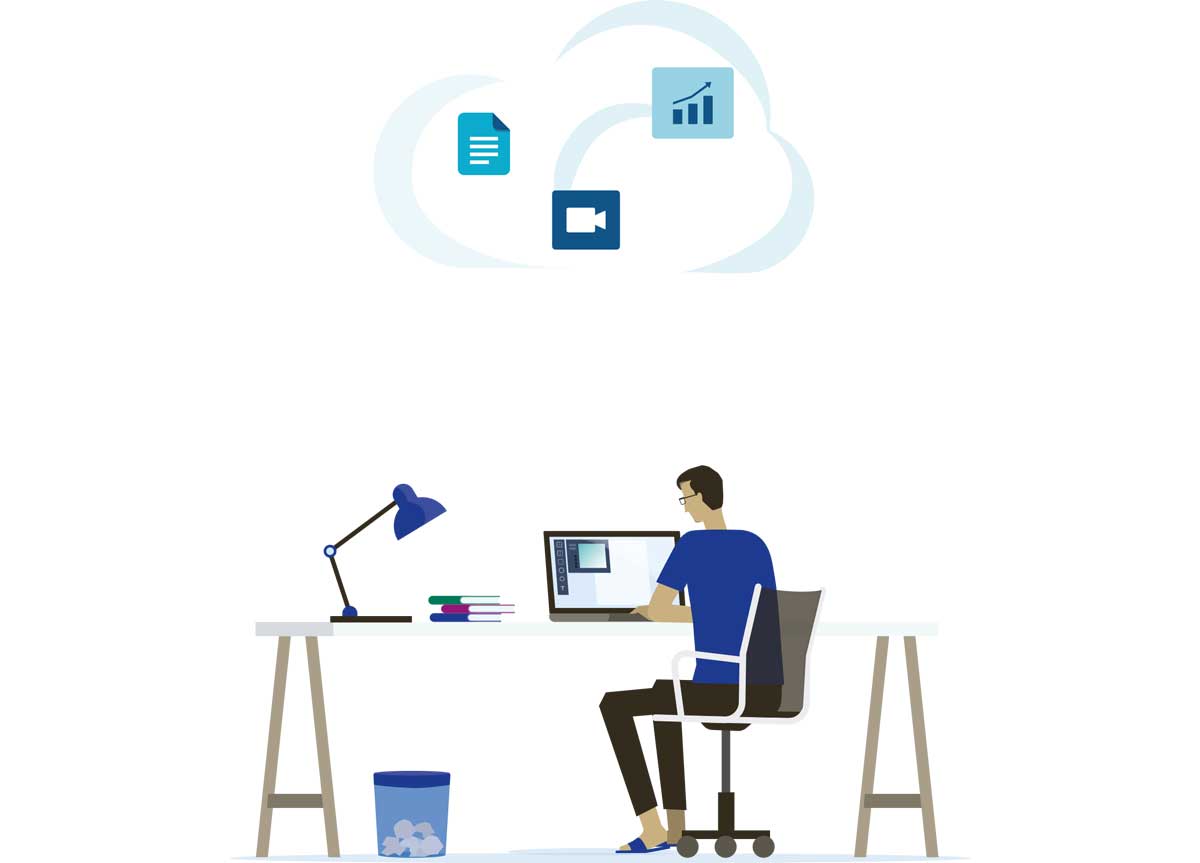 Stephen Tallamy: It's great for post-production because it allows creative individuals to come together when they're apart. New working methods and techniques mean that editors and other creative professionals can work collaboratively as easily when they're remote, as if they were in the same room – sometimes even more so if they live a long way from their workplace. Modern technology takes care of the complexity and allows people to deliver where is best for them, whenever they want. The flexibility intrinsic to the cloud means that one day, two editors can be on a project, and the next day you can have 50 – all working anywhere.
Paul Matthijs Lombert: The cloud is a great tool for teams working in post-production for many reasons, but most of all because it democratises creativity. Rather than relying on people in a certain convenient location – and thus having certain financial resources – the cloud allows producers to use talented editors from all over the globe. This way, the cloud at least dampens the continuous increase of inequality.
Emily Fairclough: Creative collaboration on a global scale, with the ability to work in real-time and tailor compute usage, opens up huge advantages for post-production teams. Not just in deepening their creative pool and streamlining workflow and downtime, but cloud services are generally budgeted as Opex as opposed to Capex, so are much easier to fund on a regular basis compared to investing up-front in costly workstations and servers. And while opening up your workforce can raise concerns for data security, especially on big-budget projects, working within a cloud service means all your data and media are stored centrally, taking away the high-risk factor of having multiple copies in multiple locations.
The move to the cloud happened a lot quicker than expected. What lessons have you learned from your customers?
MC: While the pandemic accelerated a lot of the development, the transition to centralised cloud workflows was already in effect long ago. In addition, manufacturers, creatives, studios and post houses are all users of cloud technology in their personal lives. We all stream music and TV, and restore backups of our mobile devices from cloud archives. It's always easier to prepare for change when those affected understand the unique selling points of a technology. There are lessons to be learned with how the cloud impacts our industry and customers. For some, it's applying new terminology. For others, this is a crash course in understanding how bandwidth (especially while so many people work at home) is critical to workflow. Ultimately, the biggest lesson we've learned is how important an intuitive, elegant design experience is. With so many users across the world that serve varied roles in a production, it is critical for people to be able to quickly integrate. Frame.io is becoming an operating system for both creative and technical aspects of production. For many, this is a big step from the safety net of working daily at a post house. Massive adoption of Frame.io throughout the pandemic has revealed new opportunities to educate seasoned professionals on how to run post-production workflows using virtual files and remote assets. We've learned how to better demonstrate, organise and capture feedback, which goes right into making the platform look and feel more familiar.
AG: The biggest eye-opener we hear is unforeseen costs and complexities. Especially because many enterprise cloud vendors didn't understand media workflows. They didn't deliberately mislead users, but often underestimated deployment and ongoing costs.
JA: Nvidia has supported migrations to cloud with cloud-based or virtualised workstations across many industries, including financial services, healthcare, automotive and architecture. The media and entertainment industry has been one of the most understanding of the technologies needed to achieve this move. Our customers were already familiar with connecting remotely to workstations within their own facilities, via technologies like Teradici PCoIP and utilising the co-location of equipment into data centres around the world. While there was some learning to be done, the road to user acceptance has been relatively straightforward.
We've supported multiple customers developing their own internal cloud platforms, such as the BBC's Cloud-Fit team and Grupo MediaPro's Mediacloud systems. This gives them the ability to deploy the exact platform they want, with complete control, as well as the advantage of bursting to public cloud platforms when needed. Customers see the positives and negatives of cloud workflows very quickly, and many ascertained that hybrid workflows will be the way forward.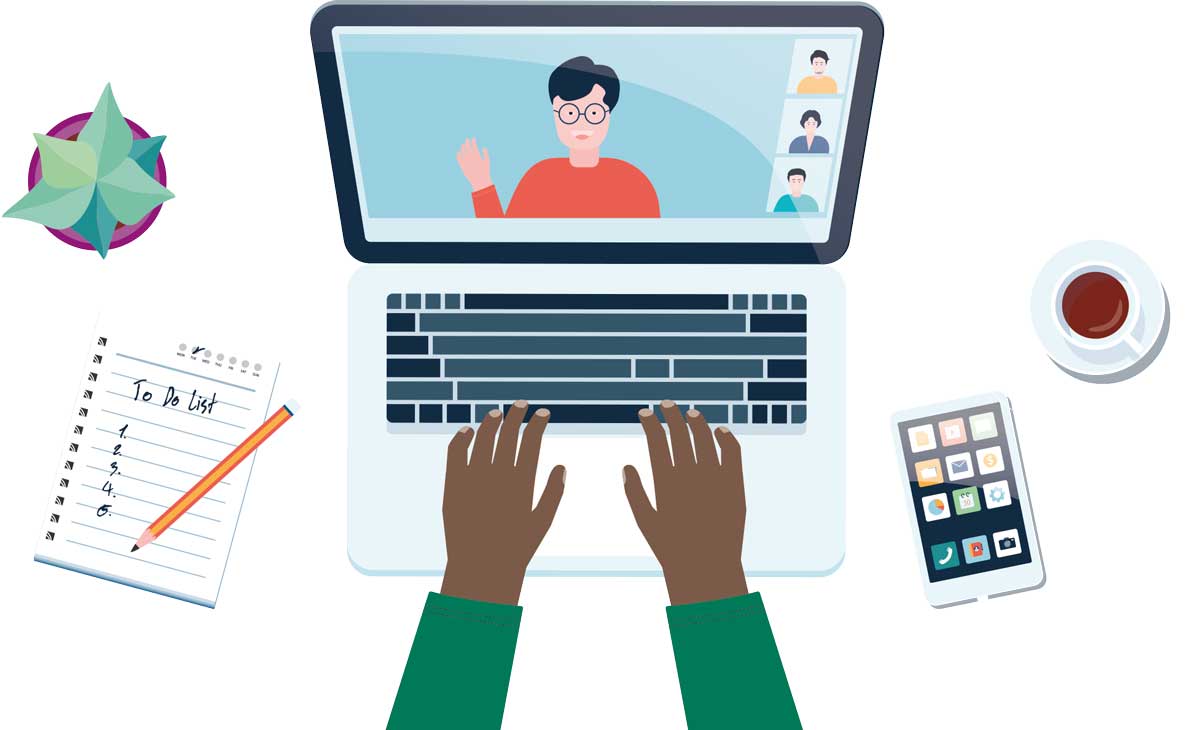 ST: We always knew that the cloud was a viable and desirable direction of travel for most production businesses. Over the last 18 months, we have seen through gritty experience that cloud workflows are real, reliable and relatable. We've learned that initial hesitancy has morphed into an enthusiastic embrace of the cloud, and the tangible benefits it brings. At first, the cloud can be overwhelming for some customers and we've invested heavily in simplifying things. Most recently, GBH implemented our EFSv solution into their workflows to maximise operational efficiencies – as well as reducing overall costs. In the words of Tim Mangini, senior director of production technology for GBH: "We require adaptable, efficient media systems for all of our clients. EditShare's cloud solution gives our producers flexibility and scalability. They can work wherever they want, with whomever they want, whenever they want, and only pay for resources they actually use. They upload their media once and work from anywhere, as if they were working in any GBH edit suite."
PML: The reality of the cloud is far easier than many people in post-production would believe. Still, until it became an absolute necessity because of Covid-19, the industry was resistant to this inevitable change. But migrating to remote, collaborative workflows in the cloud does not require large investments into new gear. With the right set-up, cloud does not need to have high bandwidth at all. The first-to-market cloud editing and collaboration products all required a lot of bandwidth to make it shine, but tools have evolved to operate smoothly on lower speeds, and we understand how to get around such limitations. We've learned a lot from our customers, many of whom are evangelists for Hedge software. They have to deal with the traditionalists who aren't convinced editing can be done just as well in the cloud. Developing post-production solutions that extend their facility infrastructure into the cloud has been one of our missions from day one.
Is the future completely cloud-based, will it return to the way it was, or are there other options for post-production houses to collaborate remotely, such as using streaming media with the cloud?
To find out our experts' answers, head over to the full article here.