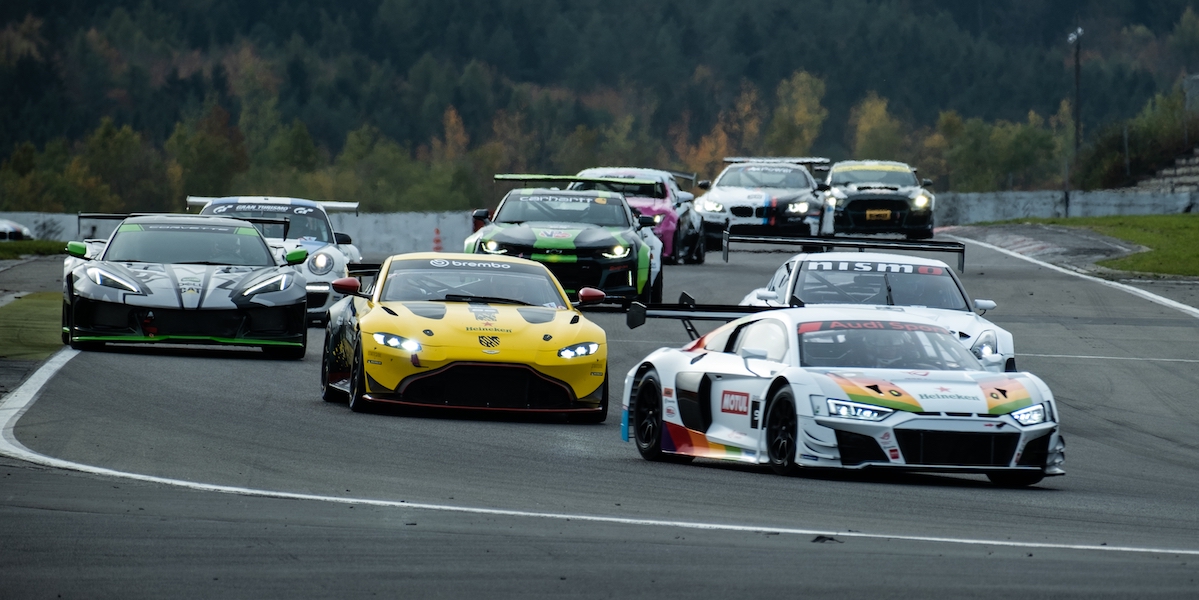 Full throttle: Gran Turismo
Posted on Sep 14, 2023
Dynamic and audacious: How DOP Jacques Jouffret created spectacularly real racing scenes for Gran Turismo
Words | Tomasz Krupka
When cinematographer Jacques Jouffret – of The Purge and Tom Clancy's Jack Ryan fame – discovered racing video game Gran Turismo (GT), he saw an opportunity to create something uniquely exciting, yet accessible. "The director Neill Blomkamp wanted real authenticity," he explains. "He wanted his audiences to feel the thrill of actually being at an auto-racing event."
This ambition is deftly accomplished in the feature film adaptation of the best-selling game – Jouffret claims it 'bursts right off the screen!' – and promises to blow audiences away with racing scenes like they have never seen them before.
With over 30 years in the game and 40 feature and TV credits to his name, Jouffret is no novice. "I've worked on adaptations in the past – like Bloodshot, which came from a comic book – so I knew the parameters," he comments. "However, with Gran Turismo, I felt this was strangely different, yet an exciting challenge to tackle."
The DOP was up to the task of delving into this high-octane mix of hardcore racing laced with emotional drama – but he came to the project by chance.
"I was supposed to work with Neill on another project that fell through," he explains. "But one of the producers knew me from a past project and mentioned my name. I met Neill and thought we could work well together – then, as luck would have it, around three weeks later I got the call to work on Gran Turismo."
Forging an electric synergy, the filmmakers were on the same page from the get-go. "We were so in sync – and we had the same work ethic," Jouffret enthuses. "Neill wanted someone who could handle multiple cameras, be proactive and give a stylised documentary look."
In order to achieve this ambitious objective, they had to perfectly capture the tone and feeling of being in a race car – and what better way to get some experience than by playing the video game? "Neill wanted us to feel the way it was exactly, all the bumps, turns – everything!" recalls Jouffret. So, the DOP and his crew did just that – in a GT simulator – and it was unforgettable. "We learned so much. It's where I first got a sense of the cinematic style that we applied."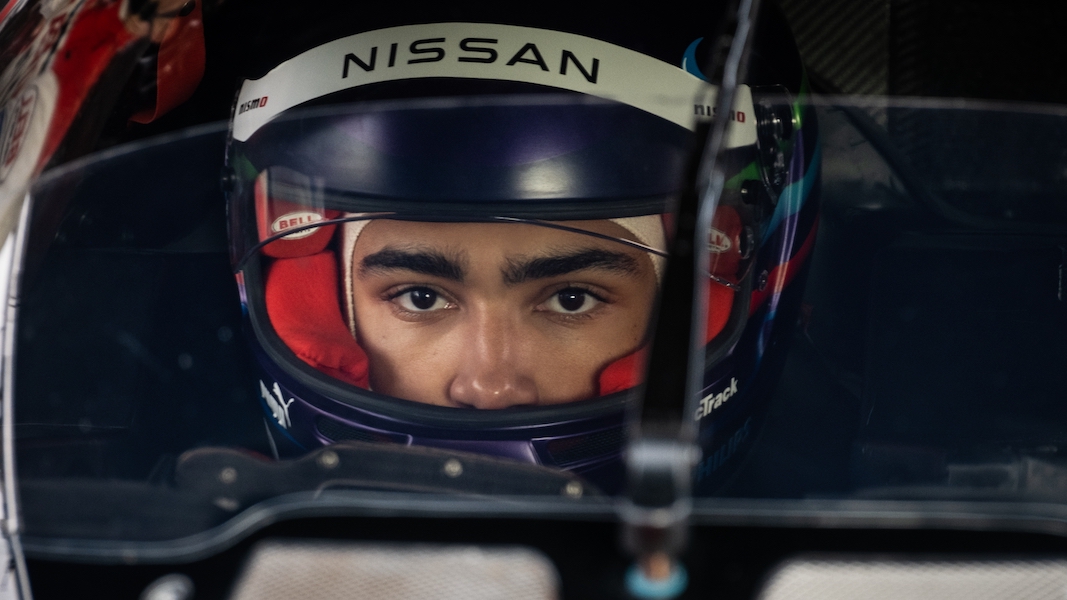 ART IMITATES LIFE
The plot is based on the biographical story of Jann Mardenborough, a precocious teenage GT player whose unique gaming talent led to real-world success as a professional racing driver. "This is a true story – a young man who is on his way to adulthood. We follow his emotional journey through some amazing experiences. Neill wanted to recreate those indelible moments. In a way, it was almost documentary-like," muses Jouffret.
"From the very beginning, Neill wanted this steeped in reality. Even though he's known on past projects for his use of visual effects – like District 9 – on Gran Turismo, he wanted it to be real. He didn't want to put an actor in a car with a blue screen; he wanted to shoot at real speed, on a real track, with real actors in the car."
While getting everything ready in pre-production, the crew had some serious hurdles to overcome. "We had several issues we needed to address. We knew we had to find the correct car in the first place. But then, how can we put a pod [an external rig for mounting cameras on the vehicle] on that car? And lastly, we needed something – like a tracking camera vehicle – that can keep up with those race cars."
After much searching, the team happened across the right vehicle for the interior shots right under their noses. "We found a Nissan GT-R NISMO in the UK – an identical car to the hero vehicle. But even though it was the same model, it could barely keep up!"
BRUTAL REALISM
With long panoramic shots enveloping the audience, Gran Turismo's aesthetic is breathtaking. "We used RED KOMODO FPV drones for a fantastic overview of the track. In fact, it was Neill who wanted to use the drones for a different point of view: to showcase the brutal realism on the track when you're in the car – it's not just fun and games," Jouffret remarks.
The filmmakers focused on capturing this earthy footage – they felt the cars had to have an authentic, dynamic look. "Neill didn't want stabilised images; he wanted the cars to be brutal, violent, with lots of vibration and no visual effects. Once you're inside the cars, it isn't a pleasurable ride. There are no creature comforts. Outside, they may look beautiful, but inside, the experience is something quite different. Neill wanted to give the audience a sense of how it actually feels – an amped-up realism while sharing that same experience," Jouffret explains.
The DOP applied tried-and-tested techniques from past ventures to his work on Gran Turismo. "I used a lot of handheld shots to get the immersive feel – I had a lightweight 24-70mm right in the actors' faces when we wanted to keep the audience wrapped up in the story. Later, we used a long lens on the track, like I did on [Tony Scott's] Man on Fire, using a 36-435mm. We'd switch back and forth and give the audience an in-depth emotional bond to Jann," Jouffret continues. "Neill said he wanted us to be with Jann, from his perspective – to feel what he feels and to experience all his anxieties and doubts."
This article originally appears in the September 2023 issue of Definition. Read the full story here.