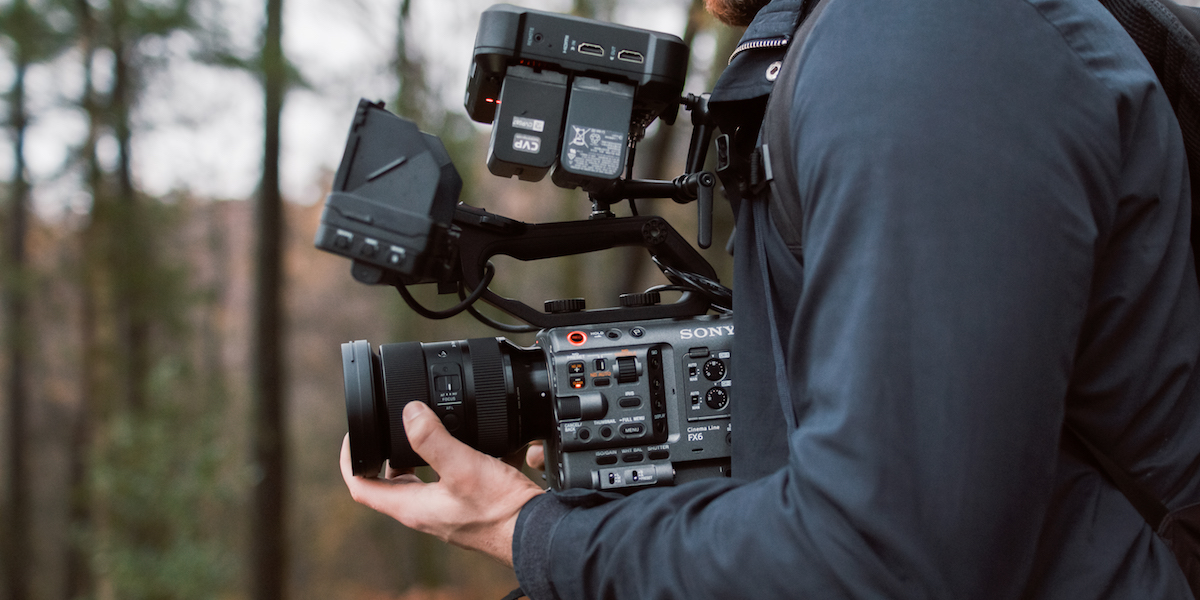 Ed Lister: Self-starter
Posted on Feb 12, 2023
Ed Lister decided it was high time he upgraded his kit, although he wasn't sure what would make the cut
Advertisement feature
Ed Lister is a lighting cameraman who also works regularly as a self-shooting PD. With over ten years' experience in the broadcast industry, his CV boasts a vast range of production, from news features and entertainment to high-end branded content and commercials. He is also a brand ambassador for Litepanels and Anton Bauer batteries.
"I started my career in Manchester, getting involved with as many people as possible, spending as much time on-set on any production I could, soaking it all up," he says. "Assisting, then shooting B cam where possible, building up a network of contacts before working up to camera operating and shooting projects for production companies, clients and broadcasters. I still love doing it to this day – with an ever-growing network both in the UK and overseas."
Lister says his day-to-day workload is extremely varied, so he needs a camera to be capable of facing whatever environment he throws it into.
"One day I might be doing a live news hit in an extreme environment such as a flash flood, with a satellite unit like LiveU feeding the studio; the next I could be shooting a product commercial in a studio or overseas somewhere," he adds.
In the past, Lister opted for cameras including the Sony FS7, which served a multitude of scenarios incredibly well.
However, like with most technology, there comes a time to upgrade. More than a year ago, Lister was filming a lot of live and prerecorded news packages and features for major broadcasters such as ITV and CNBC, as well as documentaries for ITN, Channel 4, Al Jazeera and the BBC.
"On top of this, I was shooting high-end branded content overseas as a self shooter for major players like Rolls-Royce, and camera supervising or shooting multicam OB concerts with orchestras," he explains.
TAKING A GAMBLE
Lister was aware that the images produced by the Sony FX6 were, in his words, 'beautiful'. He adds: "It crushed low-light situations and had really strong S&Q capabilities when needed. It would be perfect for shoots with travelling requirements, too, being so small. This seemed the perfect solution for me, to be taken to any production – scaled right up, or stripped right down."
That said, Lister says the FX6 was, in his experience, 'still quite unproven in a proper broadcast environment', as most people that had been shooting on one had been creating controlled, cinematic content in early 2022.
He paid a visit to a local CVP showroom to put it to the test. "Buying from CVP, you always know where you stand – which I like," Lister beams. "It's the reassurance of having a reputable company, with such a personable, solid team there to look after you as an individual – that's a key element. Especially when buying such important items that are your bread and butter, you feel in safe hands."
Even armed with the best advice, Lister says using the FX6 'felt like a huge risk at the time', as it was unknown territory. "I could only shoot full-frame in 4K, so my Super 35 lenses went out the window for that," Lister continues. "Also, no internal 50i for my regular news work… both were huge worries. And without many people having tested it like this, there wasn't much proof out there of it performing."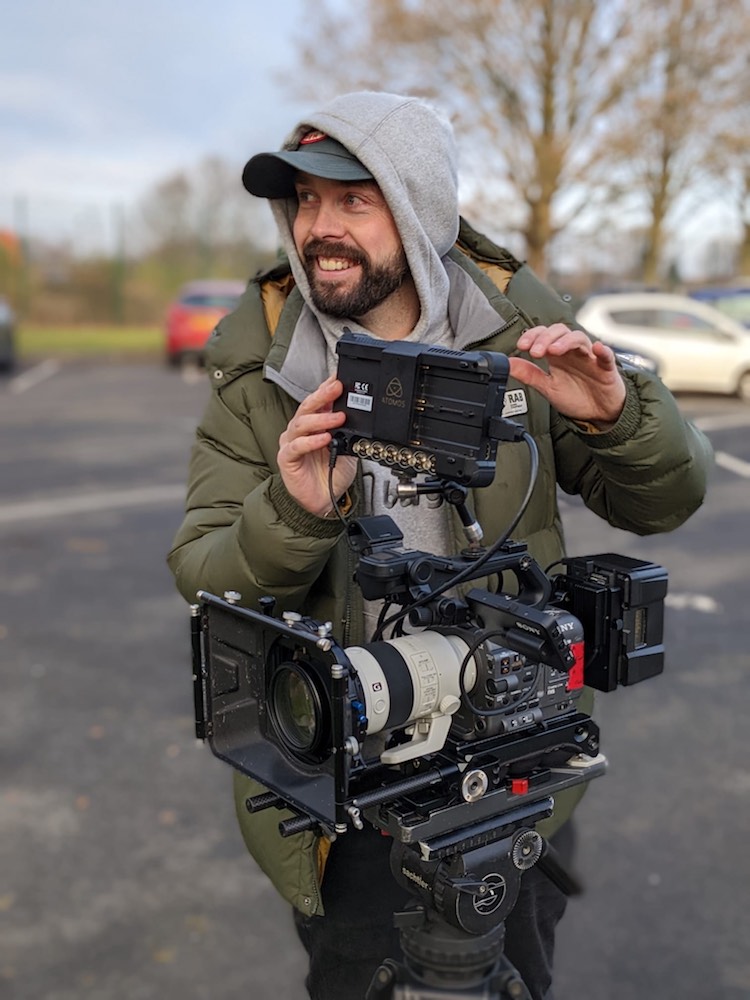 HE WHO DARES
Nevertheless, Lister 'took a punt', thinking and feeling it was the right move. "Boy, was I right!" he exclaims. "No matter what scenario I threw at it, the camera delivered. I was amazed at how it coped. Live news was my first major concern, but I knew the 50i PSF output should work with satellite trucks and LiveU – trying it out at the studio at ITV, it seemed to be fine."
On its first live broadcast, nerves were there – but the camera worked perfectly, producing beautiful images. "First tick," he says. "Next, I was going out to Lake Como in Italy, travelling extremely light with only the FX6 and a couple of lenses." Again, Lister knew it was a risk to take on a week-long shoot in the heat with an unproven bit of kit. "I was blown away once again at its versatility," he says. "From run-and-gun shooting, to tracking shots out the back of a camera vehicle, we got everything we needed without issue."
Clearly happy with his investment, Lister tried it out in a live production multi-cam environment. He was asked to camera-supervise a concert for Anderson Entertainment. "They had this orchestra and were scoring loads of cool new content made by Thunderbirds and other shows. I decided to get my FX6 along, armed with CN10 Servo lenses (shooting HD) to see how it would cope. Again a risk, but the camera handled it so well, performing absolutely amazingly – especially in the low light."
Lister says he owes a lot to CVP for helping him make the transition to the FX6 when he still had doubts.
"For any spec or tech question you may have, speaking to someone knowledgeable directly is extremely important – better than getting a generic 'sales desk' answer. It's especially great for new kit. Not much info was out and about yet," he insists.
"The epic selection available of pretty much anything you need is great to have on hand, and the fact you can always count on really friendly conversations with the staff too – about whatever – is what keeps me going back."
CVP is home to a full spectrum of production equipment that's ready to see, combine and evaluate. Its creative and technical staff are committed to finding the right solution for every production need. To arrange an online demo, or book a one-to-one consultation, call 0208 380 7400 or visit cvp.com.
This article appears in the February 2023 issue of Definition. Read the magazine here.