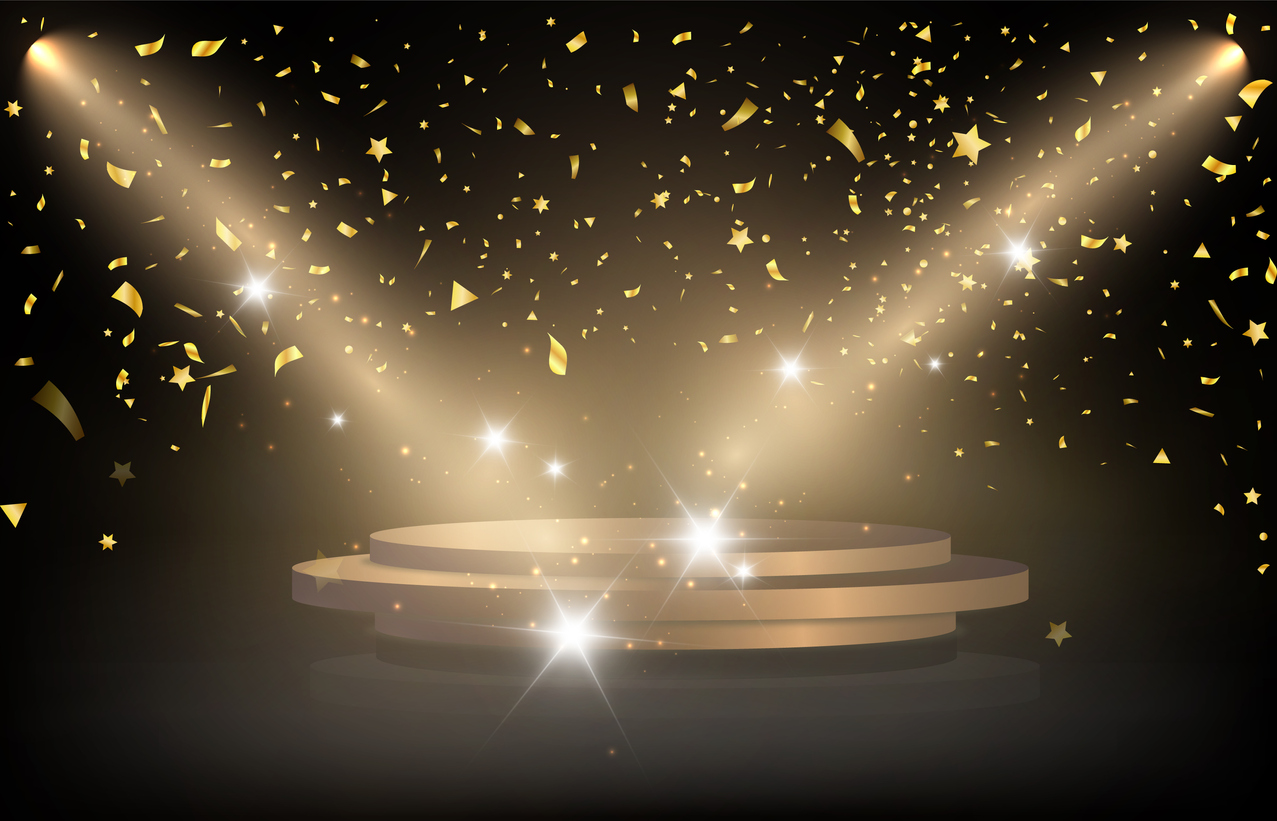 Emmys 2022: Who should win?
Posted on Sep 10, 2022 by Samara Husbands
The 74th Primetime Emmys are on 12 September at the Microsoft Theater in LA. Who will win big? We dive into the cinematographic achievements of some leading nominees
Words.  Julian Mitchell      Images.  Various
Ever since streamed shows started to improve on the DVD experience, the writing was on the wall for our shelf-hogging silver discs. Now, award shows are full of streaming content, and the line between a movie and television show look isn't just blurred, it has disappeared.
When we talk about productions in the pages of Definition, we make no distinction between how a film or television episodic was made. The rules are exactly the same. In fact, it could be argued that television is where the real innovation is happening. Especially while movies play the multiple-sequel game, trying to recover lost ground from the empty theatres of the pandemic.
TV is where cinematographers get to drive the aesthetics of a production, adhere to the season's 'look bible', or throw out the rules completely and go their own way. It's a visual sandbox that movies could never dare to be.
We are not particularly looking for something new; we are searching for craft – but not over-craft. Good cinematography is all about letting the story breathe – almost getting out of the way. The look is crucial, obviously, but it's also not the only element in play, so read on for our verdict on top contenders throughout the long list.
Drama series
AMC's Better Call Saul is the ultimate slow-burn show, but you knew what you were getting. As the prequel to Breaking Bad, it had a template already set for its look. The high sun of Albuquerque, New Mexico, was part of the aesthetic, but cinematographer Marshall Adams also cites technology evolving. By the end of Season 6, the show was a much more naturalistic one than Season 1, with its adoption of large format cameras and less lighting.
Euphoria from HBO blew onto our screens in 2019 – and Season 2 is now with us. The first was beautiful, enlivening the dark, teenage angst being served up. But innovation was there, with a tribute to Christopher Nolan's rotational room scene in Inception. Then came Season 2 and cinematographer Marcell Rév, with director Sam Levinson deciding to throw out everything they'd done in the first digitally shot season and do it all in 35mm Ektachrome film. Luckily, Kodak had revived the emulsion in 2018, even though the company had to reopen parts of its mothballed factory to do so.
Ozark came to an end on Netflix – and with it the permanent cyan filter. Of course, you got used to it after a while, but subconsciously it warned you of impending doom just around the corner. Shawn Kim, one of the later cinematographers on the show, called it 'the sense of danger in the shadows'. In the final episodes, magenta was added to the filter, acting as a point of difference to conclude a great show.
Severance from Apple TV+ already has the benefit of that glossy look (whether it's an increased data-rate thing or not). But added to that obvious benefit is the production design of this – for want of a better phrase – workplace comedy/drama. At work, the design and cinematography follows endless corridors of white with abundant one-shots. Off-kilter symmetry increases the overwhelming feeling of disorientation. One reviewer commented that the series answers the question 'what if Hitchcock had directed The Office?'.
Squid Game is one of Netflix's most watched shows; it's even been satirised on SNL, such is its iconic status. The company allegedly had a large say in how the show looked, to win over those who are turned off by subtitles. You had competitors in green tracksuits, guards in pink and sets that looked like tributes to the Teletubbies. 
Stranger Things Season 4 from Netflix called in the changes, with new DOP Caleb Heymann and a fresh feel. Arri's Alexa LF, twinned with vintage glass, nailed that dreamy interpretation. They also went heavy on lighting – and colour contrast between the orange of sodium against the cyan of mercury lights (maybe this had something to do with a fan letter they received from Steven Spielberg, who mentioned 'loving their retro look'). Shame that all we can remember now is that Kate Bush track.
HBO's Succession always been shot on film and is much the better for it, but its camera work is inspired, too. The camera in Succession almost acts as a new, unheard and non-speaking character – swivelling and reacting to the toxic madness of this poisonous family. There's a faint feeling of a documentary crew somehow given the job of recording all this corporate misbehaviour and scheming. They almost can't believe their luck that nobody has thrown them out.   
Showtime's Yellowjackets isn't just one of the best shows around, it also carries cinematography that follows the 'craft, not over-craft' guidance we called for at the start of the article. The series has a 25-year-gap dual timeline, which DOP C. Kim Miles makes distinct. It's an all-Arri show, with large format cameras and customised old glass contrasted against new Signature lenses. Most of the older scenes are shot outdoors at night, which gives more kudos to Miles' consistency.  
Winner? Don't be surprised by Euphoria or Yellowjackets, striving for adventurous filmmaking without treading on the story. Up for seven awards, we're betting on Yellowjackets.
Limited series
Dopesick from Hulu is the tragic, ongoing story of the US opioid crisis – a no-nonsense adaptation of journalist Beth Macy's book of the same name.  Checco Varese's cinematography uses tonal colours to reflect the sickness of victims, efficiency of police, and family tragedy: a great way of putting you in the moment almost subliminally.
Another Hulu offering, The Dropout tells the true story of Elizabeth Holmes and her scamming of investors into the Theranos blood-testing company. Cinematographer Michelle Lawler shot the first four episodes, setting the tone of the show. Those introduced Holmes growing up, presented in a softer, low-contrast way. When she started making money, the production design reflected how big her life and lie had become.
Netflix's Inventing Anna was another true story about a young female scam artist – and one of the streamer's most popular shows. It had a similar job as The Dropout: don't detract from the retelling of the story and stay consistent. Unfortunately, with four directors and cinematographers, that may not have happened. There didn't seem to be a rigid set of rules from a visual point of view.
Pam & Tommy from Hulu had DOP Paula Huidobro joining in the rock 'n' roll madness of the real-life story, mainly shooting on Steadicam and keeping the camera moving constantly. Everyone agreed that they needed a film look to suit the period, but didn't want to actually shoot film. The LUT added grain and managed to produce imperfections, especially when used with old Panavision anamorphic lenses.
The White Lotus on HBO has one thing in common with Ozark – DOP Ben Kutchins was the guy that initially gave the Netflix hit its cyan tint. Well, he's at it again. The show is named after a Hawaiian resort, and Kutchins manages to make it suffocating and bleached out, much like the aura its inhabitants exude. This forcible use of colour is like the treacle that the drama cooks in, and successfully makes any viewer uncomfortable – but unable to look away.
Our top tip is The White Lotus. The consistently heightened look is testament to the skill of its crew – in a mix of indoor and outdoor locations. And it dominates the supporting actress category.
Comedy series
Cinematography in a comedy series is often not as challenging as drama. Although shows like Prime Video's The Marvelous Mrs. Maisel shot by DOP David Mullen and Hulu's Hacks are exceptions.
Mullen's depiction of fifties New York is as good as anything a movie might produce, reminiscent of the epic Mad Men with his pastel colour palette. But this show has much more camera movement and couldn't be muted – it is a comedy after all.
Hacks had to discover the look of Las Vegas in the height of the pandemic. But this had to be Steven Soderbergh's Vegas of Ocean's Eleven, full of the desert town's coolness. Hats off to DOP Adam Bricker for this sleight of hand at such a demanding time.
Other nominated comedies – Abbott Elementary, Barry, Curb Your Enthusiasm, Only Murders in the Building, Ted Lasso and What We Do in the Shadows – quite rightly played a lot for laughs. Despite some moments, most didn't rival our two favourites.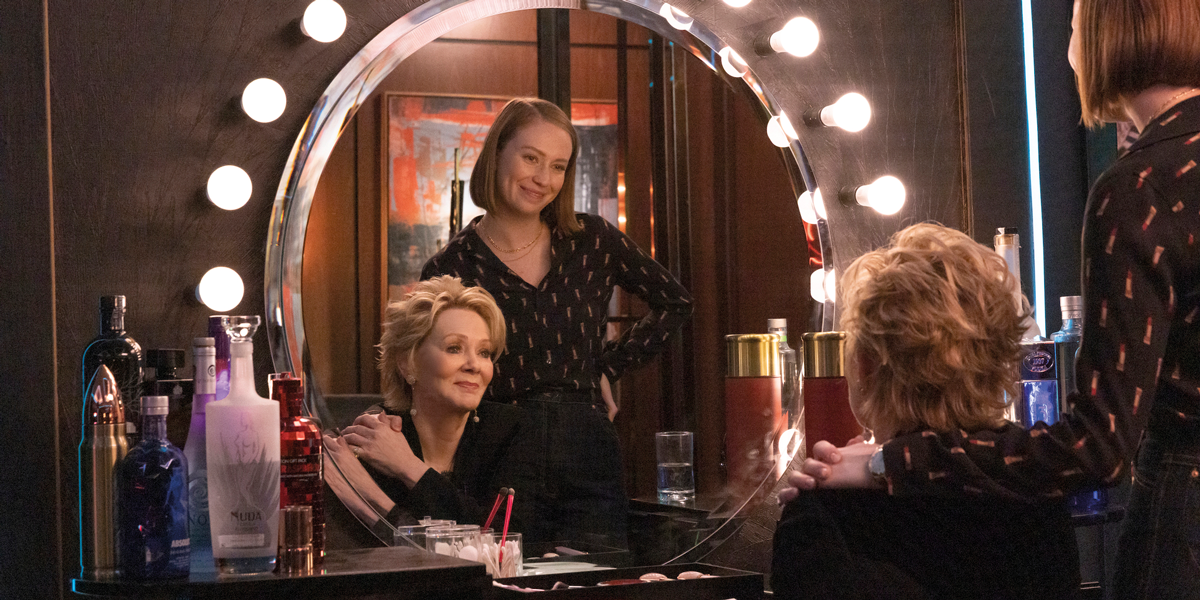 Originally published the September 2022 issue of Definition.