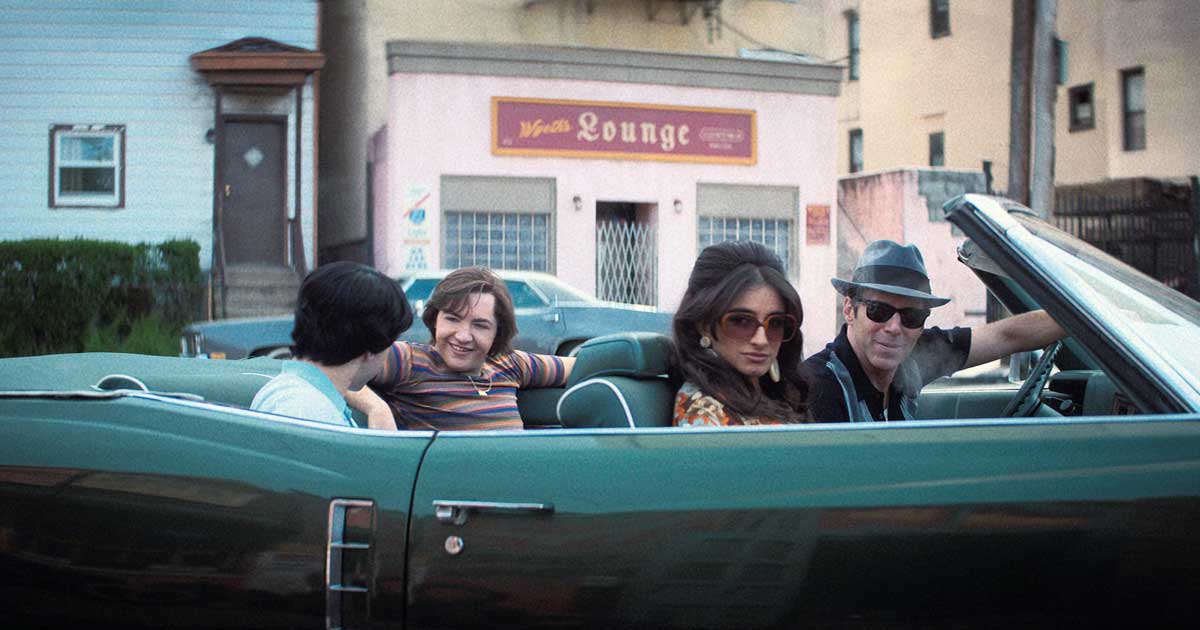 A light on saints and sinners: The Many Saints of Newark
Posted on Oct 26, 2021 by Alex Fice
Blessed with the task of bringing one of the world's most beloved TV shows to the big screen, Kramer Morgenthau did so with a soft touch, some fitting nods to past gangster films and a wealth of sixties beauty
Words Lee Renwick / Images Warner Bros
When it aired at the turn of the millennium, The Sopranos changed the way we viewed episodic television forever. By the time it ended, just shy of ten years later, audiences around the world enjoyed more narrative depth, character development and production value than they'd ever seen before. As the final credits rolled, one thing was certain: there will never be another as iconic as Tony Soprano.
So, how does a filmmaker go about bringing such a story back to life? Albeit in a different time period, with a different performer – James Gandolfini's son, no less – and through a different medium. If you were to draw an answer from Kramer Morgenthau's approach during the creation of The Many Saints of Newark, it would be, 'considerately'.
"We definitely wanted to pay homage to the original series and give it a cinematic quality at the same time," Morgenthau explains. "The original series is film-like itself and has beautiful lighting. But the deference we paid was mostly in the visual language of the film, which is to say, minimalist and classical.
"There's not much camera movement and we created a lot of single compositions, which allowed characters to play in the frame for long periods of time. Often, those frames contain an ensemble that becomes an entire figurative horizon to gaze across – just like a painting.
As the final credits rolled, one thing was certain: there will never be another as iconic as Tony Soprano
"Within single shots, we used wide lenses to bring viewers close to these characters, and make them feel as though they're right there with them," Morgenthau continues. "The camera is often quite low – almost always below eyeline – which brings an Orson Welles quality to the film. It makes the characters larger than life and gives a perspective that's just not quite normal. It's a viewpoint, but not an intrusive one."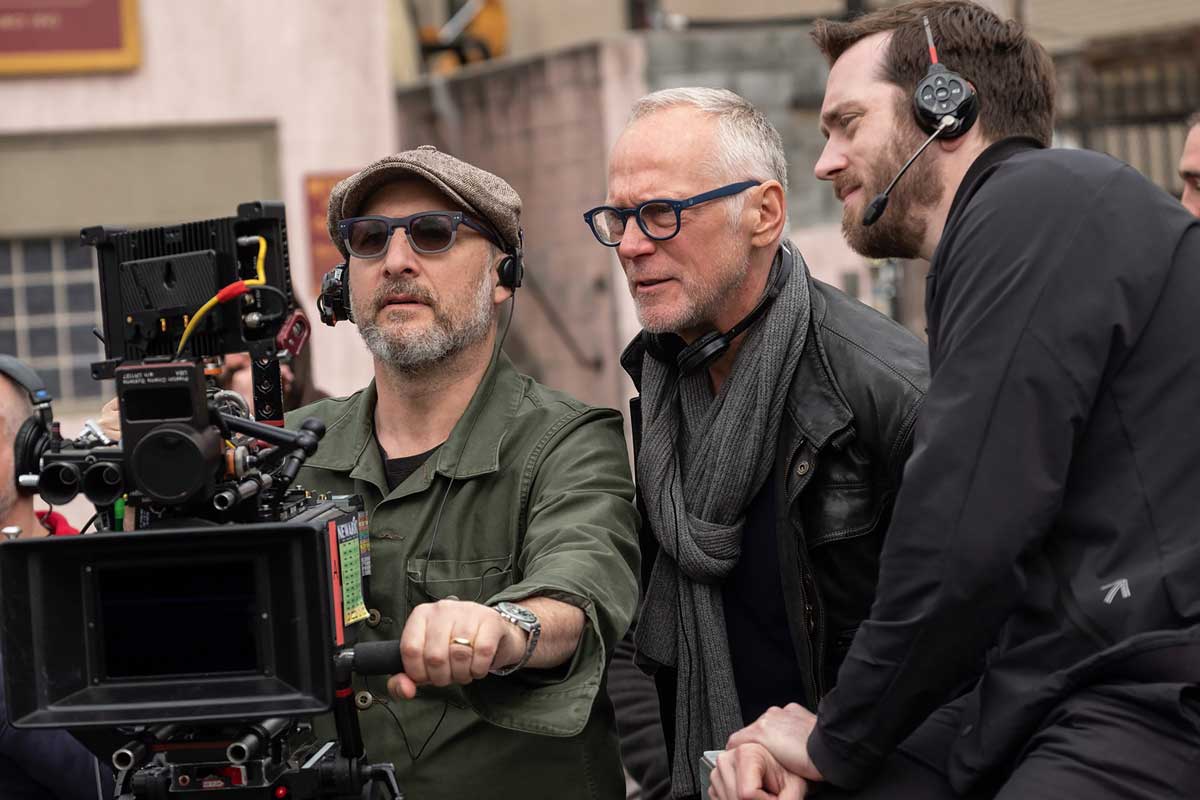 The lens choice, more specifically, was a mix of old and new. A selection of modern Panavision T Series anamorphics were coupled with vintage C Series glass, dating back to the late sixties – the same era as The Many Saints of Newark. Naturally, they had a wider appeal to Morgenthau than just their focal lengths.
"Dan Sasaki, Panavision's VP of optical engineering, detuned the lenses to take an edge off the Arri Alexa LF's digital look, letting sources glow and artefact in the frame. We were also able to achieve a very shallow depth of field.
"Part of that came down to the Alexa's large format sensor, which was something we really pushed for on the film," says Morgenthau. "The background falls off in such a beautiful way, which helped maintain the period illusion while working in certain locations. We couldn't control every visible detail, but if the background just went soft, a little more painterly and a little more impressionistic, then suddenly those details aren't an issue. The characters really pop out in the frame."
Large format wasn't without its challenges, though.
"We didn't have the Alexa Mini LF; we had the studio-camera-size version, which made it very difficult for Steadicam and handheld. But it was so worth it to have that sensor. This is a big-screen movie, a cinematic experience, and we wanted the audience to be immersed. That really comes across through anamorphic lenses and large format."
This is a big-screen cinematic experience, and we wanted the audience to be immersed
A trope you can't refuse
There's an almost delicate beauty to The Many Saints of Newark's visuals. The warm, film-like atmosphere is a far cry from the harshness found in other iconic titles within the genre. This stands in fierce juxtaposition with the familiar bouts of violence. It's a pleasant turn from heavily stylised, often suppressive convention.
"We wanted the film to have a period feeling, with a genuine naturalism, and a certain expressionist quality. I didn't want it to feel lit," Morgenthau muses.
"A part of that period look meant emulating film stocks from the time – through lighting, lens choice, colouring and the broader production design. Two of the LUTs designed for the movie were Kodachrome and Ektachrome film emulations. Then, at the DI stage, Live Grain added diffusion, softening effects, grain and also gate weave. Some of those details are barely perceptible, but they are present!"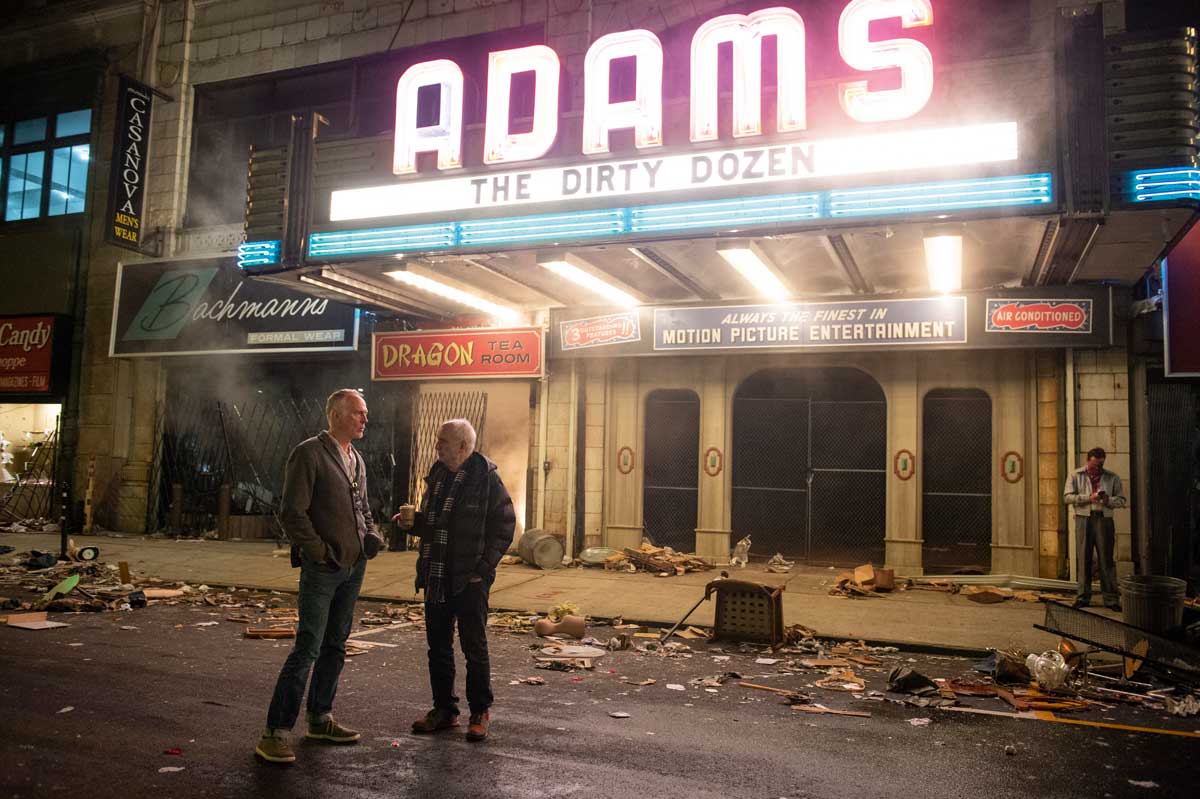 Still, the lighting of the 'gangster flick' is too strong to be overlooked entirely. But how did Morgenthau manage to pay fitting tribute within the confines of a late Summer of Love setting?
"I think the Godfather films are, with lighting by Gordon Willis, the holy grail of all modern mob films. We were very influenced by them, in a way. There's a lot of top and directional light in the film – it may not be hard light like you would expect, but it's directional. There's also a lot of chiaroscuro, with an interplay of shadow and light.
"We were also influenced by the lighting of the original show," Morgenthau continues. "It has something minimalist about it that doesn't distract from the characters. So, I stayed true to the logical directions of naturalism.
"A lot of times, that meant single-source lighting, such as coming in through a window with a giant soft source – a real Vermeer influence – or utilising practical lights in the set.
"When we'd take a scene with two characters and key light from the side, I wouldn't flip anything between shots for the sake of glamour. I left the light static in relation to the characters, as it would be in the real world."
Ironically, the crew's conviction to create a convincing period piece required the use of thoroughly modern tools. Morgenthau lists control, colour, intensity and speed as the main draws of LED.
"We used a lot of Arri SkyPanels, as well as Fresnel-style L5-C, L7-C and L10-C lamps when we needed something more directional. Those were often diffused through very dense magic cloth. With the LUTs, we were able to give the LEDs a tungsten quality.
"Were we missing out on something by not using real tungsten?" Morgenthau asks himself. "Maybe. There's something very intense about a real heat source, something very primitive, but sometimes you've got to go with control."
The Many Saints of Newark's riot sequences are distinct enough to have been made into a film in and of themselves. They're unique to view and, as Morgenthau explains, were just as unique to create.
To continue reading, head over to the latest issue here.