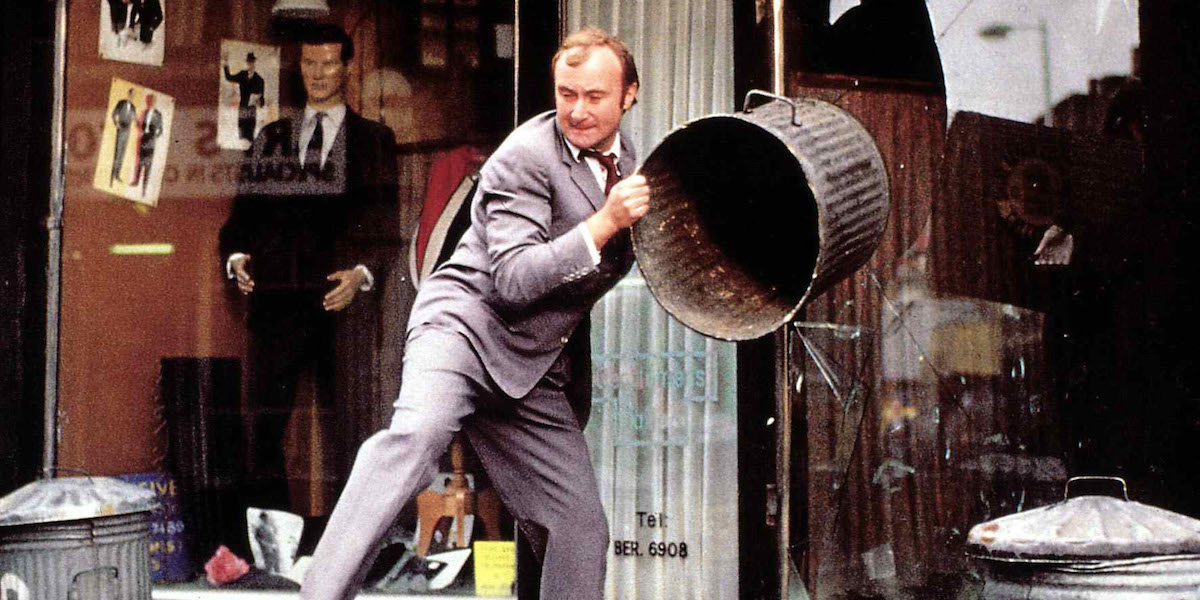 Buster: Crime pays
Posted on May 9, 2023
It's 35 years since Phil Collins played the titular role of Buster Edwards in a film about the Great Train Robbery. Director David Green explains the pros and cons of modern filmmaking – and how he would make Buster today
WORDS Robert Shepherd | IMAGES Buster Films & Various
Buster was a refreshing departure from the typically gritty, depressing British films of the eighties. Its light-hearted, comedic tone and warm love story made it stand out among its peers. The film manages to evoke a sense of nostalgia and charm without being saccharine or overly sentimental, which is particularly interesting when you consider its very serious subject matter – the Great Train Robbery.
The film tells the story of the 11 men who hijacked a Royal Mail train heading from Glasgow to London, and made off with £2.3m (thought to be circa £30m today) on 8 August 1963. The train operator, Jack Mills, was struck on the head and sustained injuries as a result.
At the time, the British tabloid press went to town with the story, dominating headlines for weeks and making mini celebrities of those who were guilty of the crime. Ronnie Biggs, for example, spent 36 years as a fugitive – mainly in Brazil – where he often toyed with the British police by carrying out various publicity stunts.
Securing global pop star Phil Collins to adopt the role of Ronald Christopher 'Buster' Edwards certainly didn't harm the publicity push. That said, then Prince and Princess of Wales, Charles and Diana, saw their invitation to the premiere on 15 September revoked jointly by Messrs Green and Collins so that they weren't associated with what many detractors, including politicians, described as 'glorified violence'.
Buster grossed £66k in its opening weekend, and after going nationwide in its fifth week of release, reached number one at the UK box office. The film went on to gross £3.9m in the UK, making it the highest-grossing independent film of 1988.
Now, 35 years since its release, director David Green, a veteran of over 100 feature films, TV dramas and documentaries, explains how he brought one of the most infamous crimes to the big screen.
Green worked with DOP Michael Garfath on his first and previous film, Car Trouble (1986), starring Julie Walters – who also plays Buster's wife June in the film – and was impressed with his work. However, for Buster he wanted 'a more dyed-in-the-wool movies guy'.
Green's producer, Norma Heyman, recommended cinematographer, Tony Imi BSC, who she'd worked with on the film Empire State. "It was a low-budget film and he shot it brilliantly," Green explains. "Imi loved the Buster script and my vision – then he shared his own ideas."
CHOOSING THE RIGHT KIT
Imi and Green were adamant they wanted to shoot the film on location in the UK and Mexico, with a Panavision Panaflex and AGFA XT320. "Imi said he always shot with it because it allowed him to shoot without a filter, low-key, high-key with high or low contrast for interiors and exteriors," Green says. "We used standard prime lenses for the Panaflex camera at the time. We felt strongly about using primes and not zooms because we thought zooms would diminish the quality of the filmmaking. We both had a traditional and bloody-minded belief in prime lenses."
So impressed was Green by Imi's work, he employed him on his next film, Fire Birds (Nicolas Cage, Tommy Lee Jones), where the latter used exactly the same kit.
This article appears in the May 2023 issue of Definition. Read the full story here.