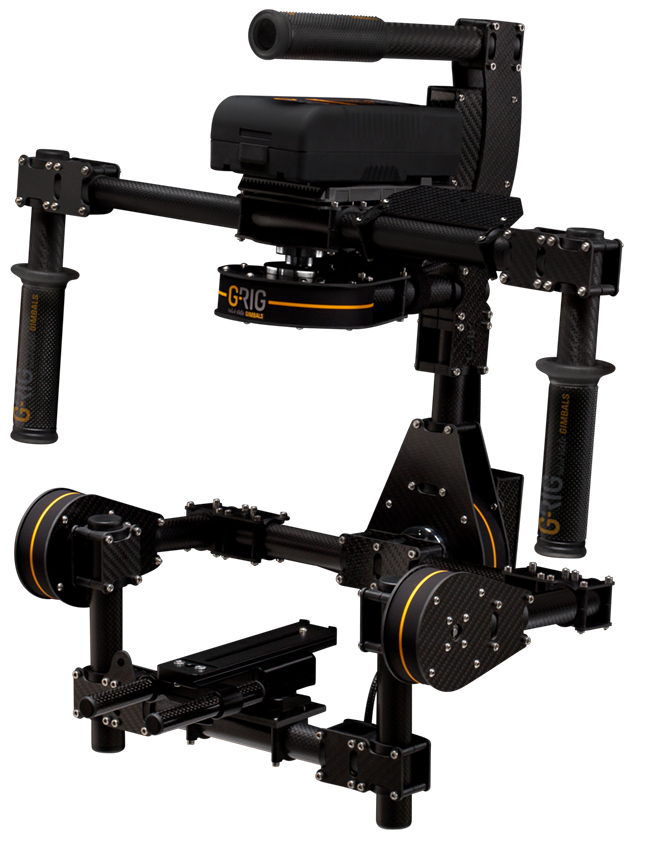 Will G-Rig's Stabilised Rig Replace The Steadicam?
Posted on Apr 25, 2014 by Alex Fice
G-Rig think their VALOS stabilised system replaces a Steadicam.
G-RIG's camera system VALOS is a motor-operated 3-axis system that stabilises filming and enhances hand-held camera shots. G-RIG claim that the new VALOS-system by and large replaces the Steadicam!
A highly sensitive sensor detects natural body movement. The movement information is processed by a microprocessor and passed on to the motors. These motors move the camera, which is mounted on the system, equally into the opposite direction of the natural movement. This creates a stable horizon, enabling smooth and steady motion pictures.
The system is basically designed for movie cameras up to six kg. The architecture of VALOS makes it independent from any kind of attachment to the floor, vehicles, persons or other given options and still delivers perfect shooting results.
VALOS will be ready for pre-order as from TODAY! On www.g-rig.com for the price of $11,900 (outside the EU, excluding VAT, custom duties and shipping costs), E8,900 (inside the EU, excluding VAT and shipping costs).