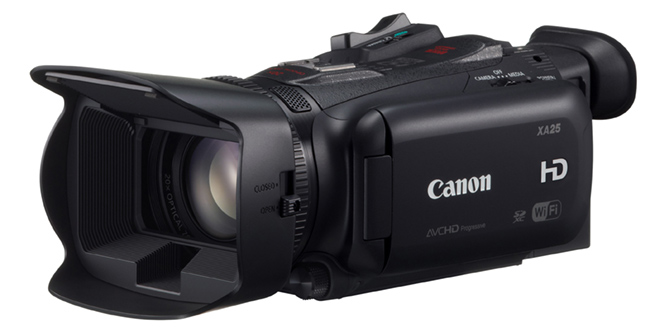 More Broadcast Ready Small Cameras From Canon
Posted on Apr 25, 2014 by Alex Fice
Derived on the XF100/105, the 205 and 200 are broadcast ready.
Canon expanded its professional video range with the launch of the XF205 and XF200 – two compact video cameras that build on their XF105 and XF100 cameras.
Each features a 26.8mm wide-angle Canon HD lens with an optical zoom that has been doubled to 20x, and works alongside Canon's latest HD CMOS PRO imaging sensor and their DIGIC DV 4 processor.
Combined with 50Mbps MPEG recording and 4:2:2 colour sampling, the result is video quality suitable for broadcast.
The XF205 and XF200 will be available in the UK and Ireland from July 2014. • XF205 – £3,799.99/E4,599.99 •XF200 – £3,299.99/E3,999.99.