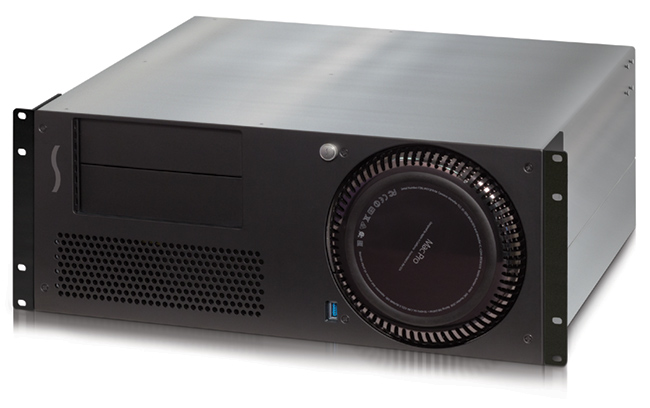 Rack Mount Your New Apple Mac Pro Server
Posted on Apr 25, 2014 by Alex Fice
The new rack mount enclosure also has room for other accessories and offers 3x PCIe 2.0 slots from Thunderbolt 2.
Sonnet Technologies are unveiling the xMac Pro Server Thunderbolt 2-to-PCI Express (PCIe) expansion system and 4U rackmount enclosure for new Mac Pro computers. Similar in concept to Sonnet's xMac mini Server for Mac mini computers, the xMac Pro Server securely mounts the Mac Pro horizontally inside a specially designed modular enclosure that connects three PCIe 2.0 slots to the computer via Thunderbolt 2 technology, and provides space to install additional equipment in two 5.25-inch mobile rack bays.
The xMac Pro Server has a suggested retail price of $1,499 and is expected to be available June 2.