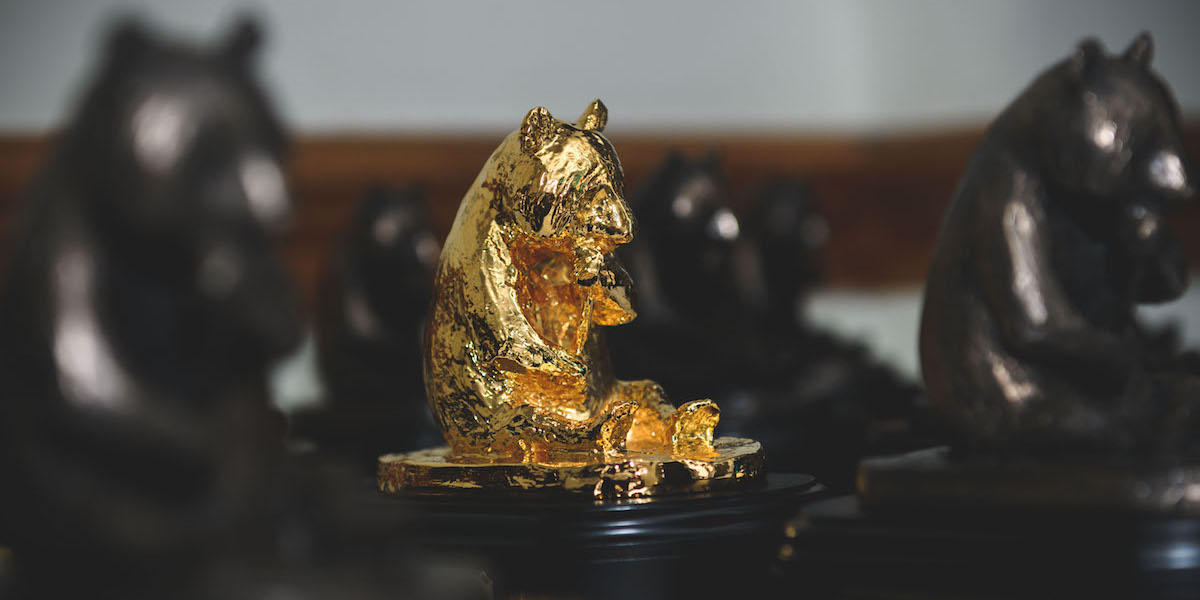 Wildscreen at 40
Posted on Nov 24, 2022
Sir David Attenborough, Pope Francis, a drag queen and an Amazonian chief mark the festival's first hybrid event
WORDS. Robert Shepherd | IMAGES. Jon Craig
It's not often the pope, Sir David Attenborough, a drag queen and an Amazonian chief share a platform, but that happened at the 40th anniversary of Wildscreen Festival in October. Marking its first hybrid event, the biennial natural world storytelling festival returned with the theme 'The Future of Natural World Storytelling for a Better Planet' – with this year's focus on craft, industry, global voices and planetary crisis.
"This year's Wildscreen focused on tackling diversity in wildlife filmmaking, or historic lack thereof, both on- and off-screen," says Andrew Zikking, managing director of Off the Fence. "Not just in a tokenistic way, but it felt like there was an appetite among producers I spoke with – to listen, learn and change for the better."
There were virtual presentations delivered by Attenborough and James Cameron, and a live feed of a US drag queen called Pattie Gonia.
Pope Francis made an appearance, too. Well, that's a slight exaggeration, but he did appear in a documentary called The Letter: A Message for our Earth, by Off the Fence for YouTube. The film features Cacique Odair 'Dadá' Borari, an indigenous chief in the Amazon rainforest who brought attention to the exploitation and devastation of the region, and how indigenous people are protecting some 80% of the world's biodiversity. What's more, he came to Bristol to talk live, through an interpreter. "Chief Dadá administered a blessing in person, wearing a ceremonial robe and a headdress that had to be flown over in a special case," says event producer Thomasina Gibson. "So passionate is he about saving the environment that he learnt Portuguese in order to communicate better."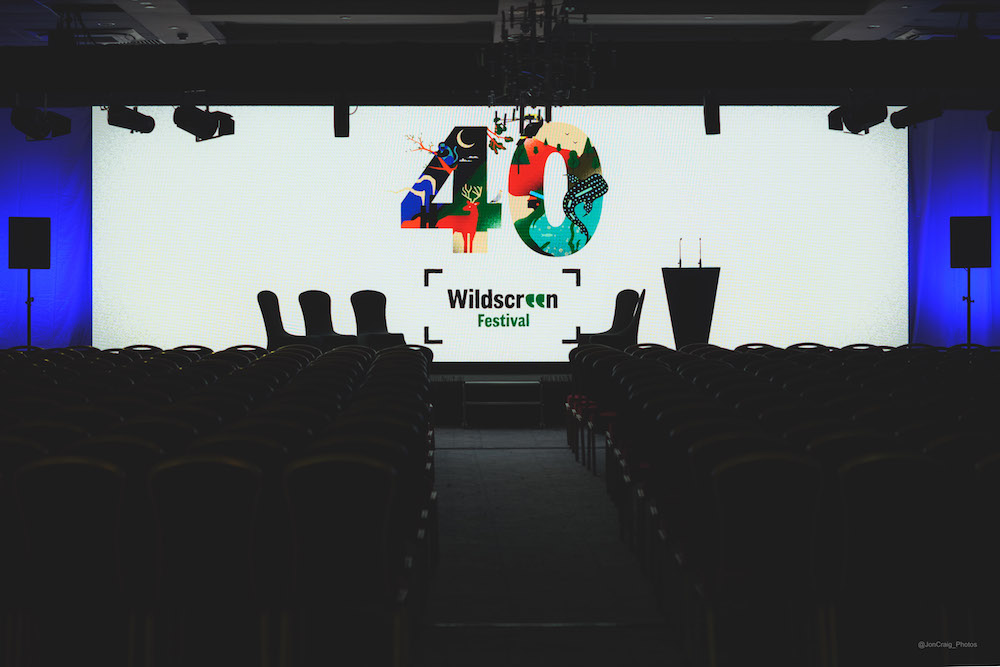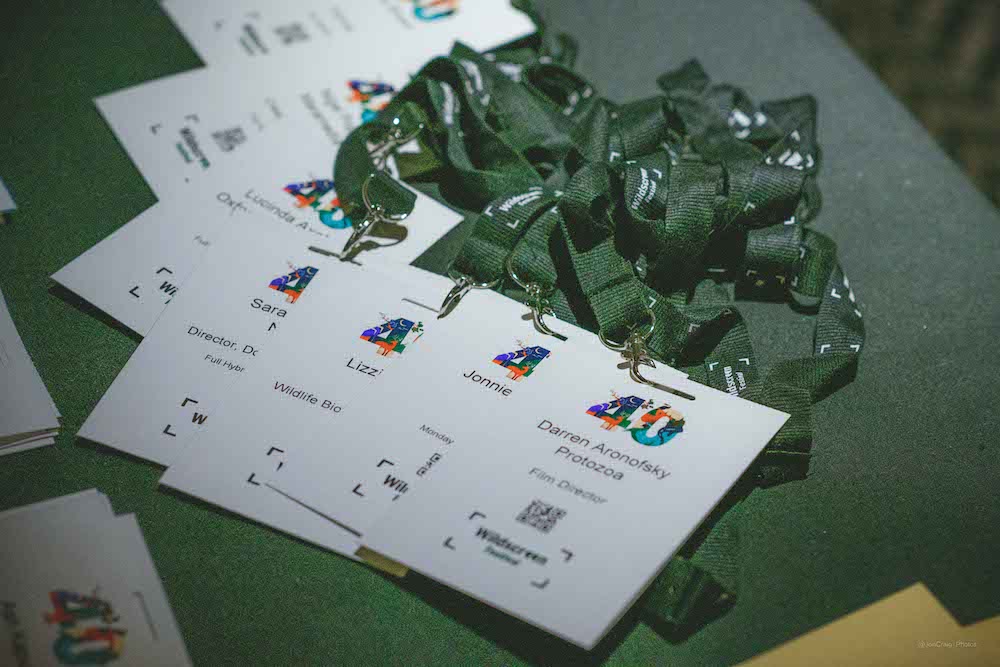 WILD WEST COAST | Once more, the city of Bristol plays host to the biennial Wildscreen Festival
A WIDER AUDIENCE
Wildscreen, which takes place in Bristol, used to be the preserve of wildlife filmmakers, naturalists and conservationists. However, in recent years it has attracted a much wider audience.
Claire Urquhart, founder, creative director and producer at Silver Strand Pictures is a local with lots of contacts in natural history. But she attended the event despite it not being her usual genre.
"I dropped in on a panel discussion called The Future of Content, because it was applicable to general factual media," she explains. "There was David Cornwall, managing director of Scorpion TV and the chair, Sam Barcroft, who created and sold an incredible TV/media empire (Barcroft Studios) – which took an unconventional route in programme- making. And it was interesting to hear from Cam Whitnall, a YouTube star who created and manages his own brand on social media, which is also featured on a CBBC TV show One Zoo Three. There was also tech entrepreneur Rose Hulse, who created an incredible channel content aggregator app called ScreenHits TV."
Urquhart has just completed a documentary called Emission Impossible, about the world's first and largest hydrogen-electric passenger plane. The film will be shown at Hot Docs Festival and COP27. She says she found the session encouraging 'because it showed there were many routes to market and ways to find an audience and platform for your content' – something Urquhart says is applicable to all filmmakers.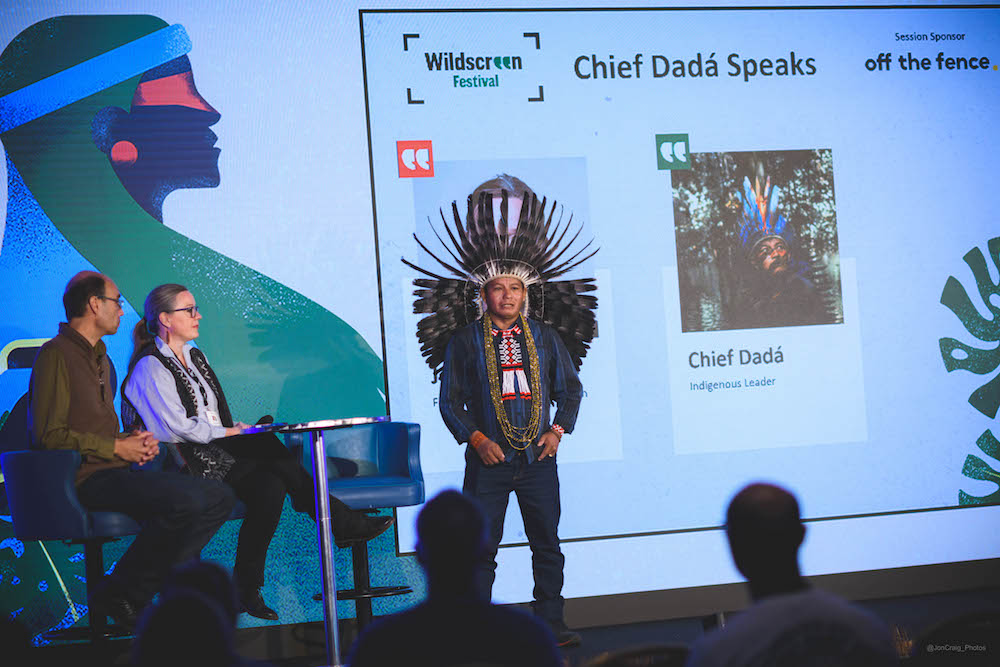 HEART OF THE MATTER | Speakers included David Attenborough and Amazon chief Cacique Odair 'Dadá' Borari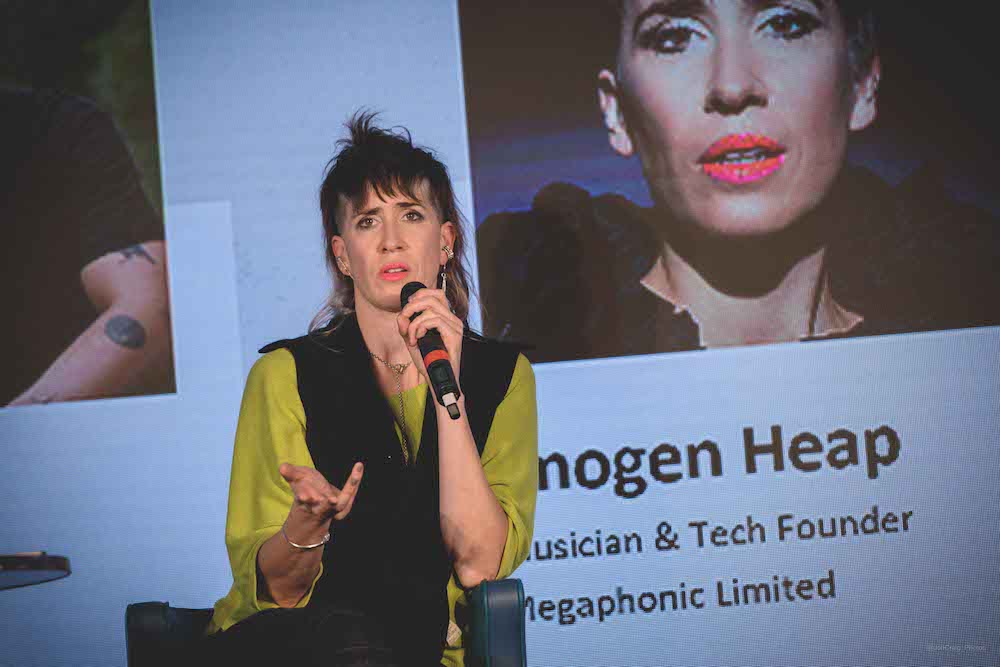 INTERNATIONAL AFFAIR | The festival saw attendance from around the world
Scorpion TV's David Cornwall says he was pleased to see a strong international contingent from India and Africa. "I also got the impression that people were keen for market intel, having been out of the loop for a while, so the Commissioner Clinics and sessions like 'Who is Watching Where?' and 'Beyond the TV Screen: Innovation in Natural World Storytelling' were very useful."
As a distributor, Cornwall says: "The highlight was the strong buzz and energy from being back face-to-face and hearing pitches directly, with a passion that had been pent up for two years. Also, seeing the great work that people have been doing during the pandemic – quietly working on their projects and finally being able to show something at the festival," he adds. "There were some amazing pitches and the camerawork continues to astound me every year."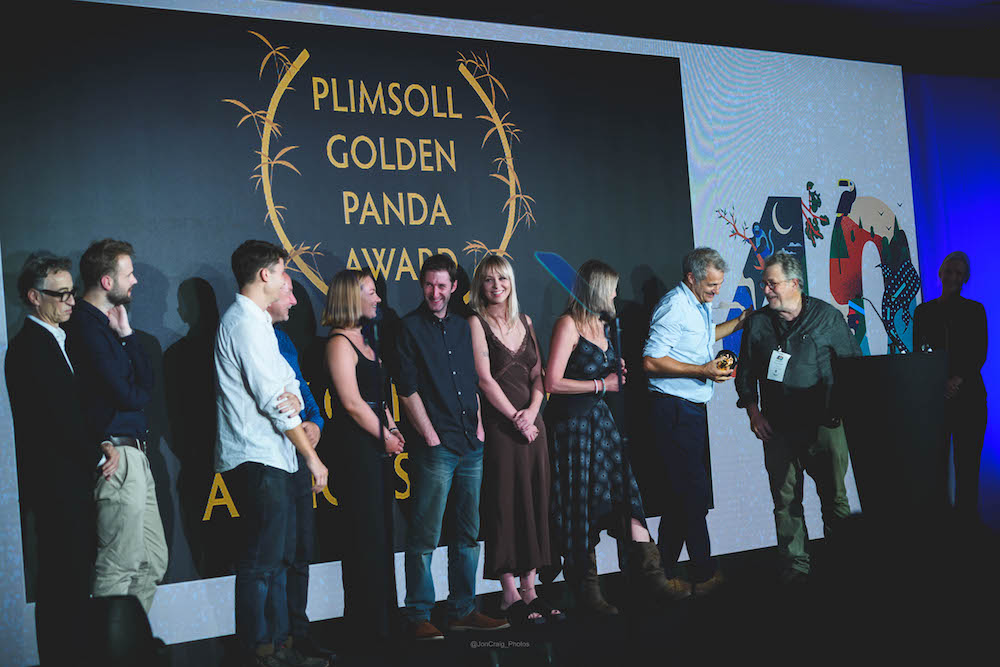 JUST REWARDS
Speaking at the 2022 Panda Awards, Jeff Wilson, chair of the Wildscreen Festival Advisory Board (FAB), said that the outstanding achievement award was dedicated to production management (PM) personnel worldwide, in recognition of their work behind the scenes during the Covid-19 pandemic.
Karen Meehan, COO of Off the Fence, says: "The act felt very forward-thinking and progressive. It's a much overlooked role that's fundamental to all productions. It was wonderful that this was recognised and a light shone on all the fantastic production management teams out there. I started off as a production secretary; I know firsthand, great things can be achieved in that career path. I'm always going to wax lyrical about PMs."
Wildscreen will return in 2024
This article appears in the December 2022 Issue of Definition. Read the full magazine here.