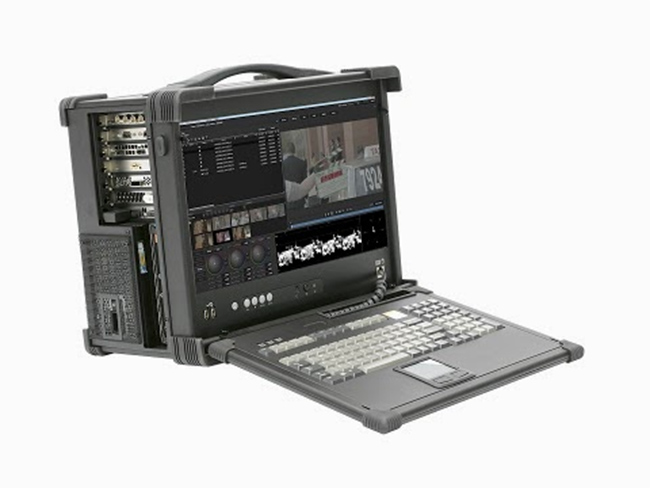 What a 4K CarryOn From MTI Film
Posted on Apr 28, 2014 by Alex Fice
What a CarryOn! Non UK buyers might not get the joke.
MTI Film has introduced CORTEX CarryOn, its new, portable, all-in-one, on-set dailies solution that can handle demanding production tasks and yet small enough to fit in the overhead bin of an aircraft.
Capable of processing dailies at resolutions up to 4K from all of the most popular digital cinema cameras (including ARRI, Sony, Canon and RED), CORTEX CarryOn comes equipped with MTI Films CORTEX Dailies Enterprise Edition software on an optimized platform. It features a liquid-cooled Intel i7 processor for ultra-quiet operation, a 12TB SSD RAID, GPU-accelerated rendering and both Thunderbolt 2 and USB3.0 technology for fast transfers.